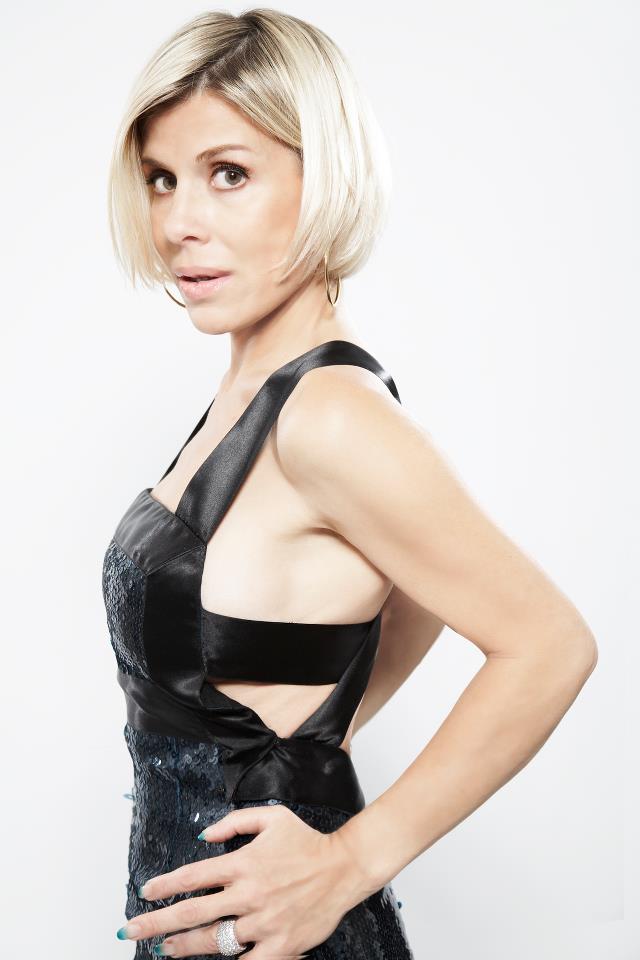 TIMELESS BEAUTY 2013 FINAL JUDGES
Ines Ligron (France)
Ines Ligron, is a French fashion and beauty producer best known for working with celebrities, models, fashion houses, beauty firms, advertising agencies, and magazine editors.In 1998, she was appointed the Japan National Director of the Miss Universe Organization owned by New York real estate mogul Donald Trump & NBC Universal Inc. She has since produced three Top 5 finishes in the Miss Universe pageant within a span of four years beginning with Miyako Miyazaki finishing 5th in 2003, Kurara Chibana finishing 2006 Miss Universe 1st Runner-Up, and Riyo Mori winning Miss Universe 2007.
She is currently based in Sinagapore, working with her very own "Dream Factory" as a pageant and fashion consultant, as well as championing several philanthropic causes, helping impoverished communities in Southeast Asia.
Tomáš Háberl (Slovakia)
Tomas Haberl is a good looking 27-year-old hunk who lives and works in Bratislava, the capital city of Slovakia, a small Central European Country.
Since 2010 Tomas has been cooperating with official Miss Slovakia Organization which sends each year its delegates to Miss World and Miss International Contest (in 2013 to Miss Supranational, as well).  His main activity is to administer the official facebook fan page "MISS SLOVENSKO" as well as promoting Slovak delegates internationally and providing the interviews with the Slovak delegates for international pageants, especially with Missosology.
Rafa Delfin (USA)
Rafa Delfin is the director and creator of Critical Beauty, whose headquarters is in Boston, Massachusetts. Rafa has written several pageant-related articles and has interviewed numerous pageant personalities that include beauty queens, directors, and fans. He has coached several young women who have competed in state, national and international levels. He has also judged several pageants as well as sponsored them. Besides pageants, Rafa's other passions include promoting veganism and campaigning for animal rights.
Donald West (Canada)
Donald West is the owner and webmaster of the most reliable web-based pageant almanac, Pageantopolis.  Information and photographs at his website were diligently compiled from pageant program books, extensive research in libraries and networking with other pageant fans and former contestants.
Peter Sereno (Australia)
The Australian pageant industry might be a small one, but it's a sleeping giant and we have one man to thank for that. Peter Sereno is instrumental in building the industry in Australia and bringing it to mainstream consciousness. It also helps in Peter being the driving force in the preparation of Australia's second ever Miss Universe, Jennifer Hawkins in 2004.  He works closely with the major Australian pageants, through his successful pageant site Dear Pageant Girl, with great success and his recent achievement is a continental queen placement for the Australian delegates for Miss World and Miss Supranational in 2013. Peter is regarded as an authority in the Australian pageant scene and enjoys close relations with the Australian national directors who would often come to him for advice. His recent initiative, Beauty Queens Unite (to aid the Red Cross efforts for those affected by Typhoon Haiyan in the Philippines) is the first of its kind in Australian history, where major pageant franchises have combined their resources and worked together for one common cause.
Madusha Mayadunne (Sri Lanka)
Madusha Mayadunne is one the most successful South Asian pageant contestants in recent years, placing 2nd Runner-up at the Miss International 2012 pageant, held in Okinawa, Japan.   She was also a finalist at the Timeless Beauty 2012, placing in the Top 20.  She is currently active as a commercial print model.
Yael Markovich (Israel)
Yael Markovich has been featured on websites such as Maxim, Askmen,IGN, and Playboy's The Smoking Jacket. In addition, Markovich has graced the covers of Venus Says Magazine, the December 2012/January 2013 issue of Jewish Journal's sister publication Tribe Magazine, cover of Israeli Week Newspaper the week of February 6, 2013 – February 12, 2013,  the February 2013/March 2013 issue of 303 Magazine, a Denver, CO based fashion magazine, and the cover page of Israeli national newspaper Yediot Achronot (Ynet America).  The Israeli Post also featured Ms. Markovich in August 2013.
This former Miss Supranational Israel and Miss International Israel was recently voted the 20th hottest Jewish woman under-40 by Ranker.com
Steve Haynes (USA)
Born in San Franciso, Steve Haynes was a former performing artist at Miss Universe Japan.  A choreographer, TV and commercial model, he is best known for his DVD Book "Walking Can Make Your Dreams Come True" (世界一の美女になる歩きかた).  He also takes credit for being the personal trainor of Miss International Japan winners, as well as Ai Haruna, the winner of the 2009 Miss International Queen Pageant, a prestigious international pageant for transgenders and crossdressers, held annually in Thailand.