by Ric G. Galvez
The finale of the 65th Miss Universe or otherwise known as Miss Universe 2016 is fast approaching and let's be honest – pageant experts and analysts are in large disagreement on who will win the crown. Even at Missosology, editors and correspondents are not unanimous in pinpointing on who is really the front-runner. This would be interesting on what will be the final Hot Picks in the next few days.
Personally, I believe that we will be surprised by the outcome of the Miss Universe 2016 pageant just like the way we were surprised back in 1994. Miss Thailand Chalita Suansane is a candidate to beat and she is the front-runner of so many analysts. I think that she could be the Miss Universe 2016 for being elegant, poised and confident. But then, if she will end up as the winner, then the outcome of the Miss Universe 2016 will no longer be a surprise, right?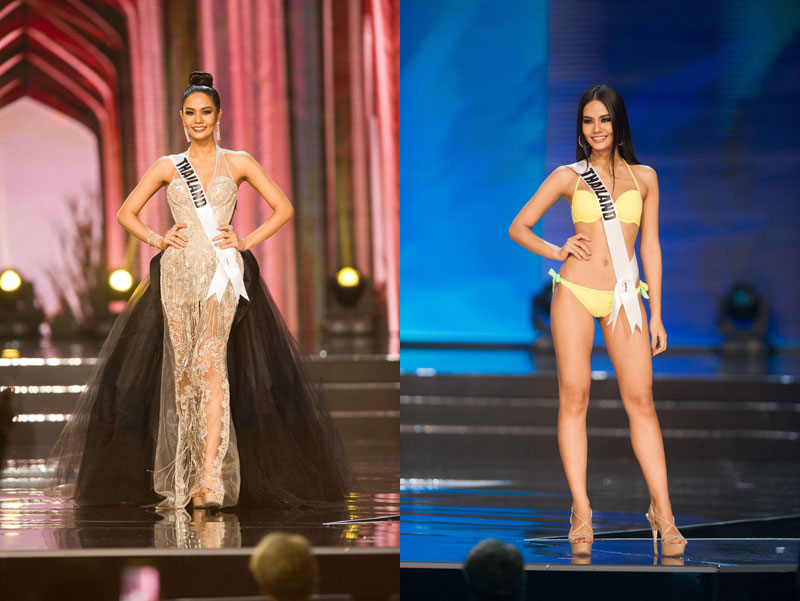 The usual front-runners have their flaws and such flaws could prevent them from winning the crown. For example, Miss Venezuela Mariam Habach is touted as a superior candidate. Her towering legs and her elegant demeanor screams Miss Universe but many pageant analysts don't like her facial features.  Personally, I think Mariam could go as far as Top 3 but is unlikely to become the next Miss Universe.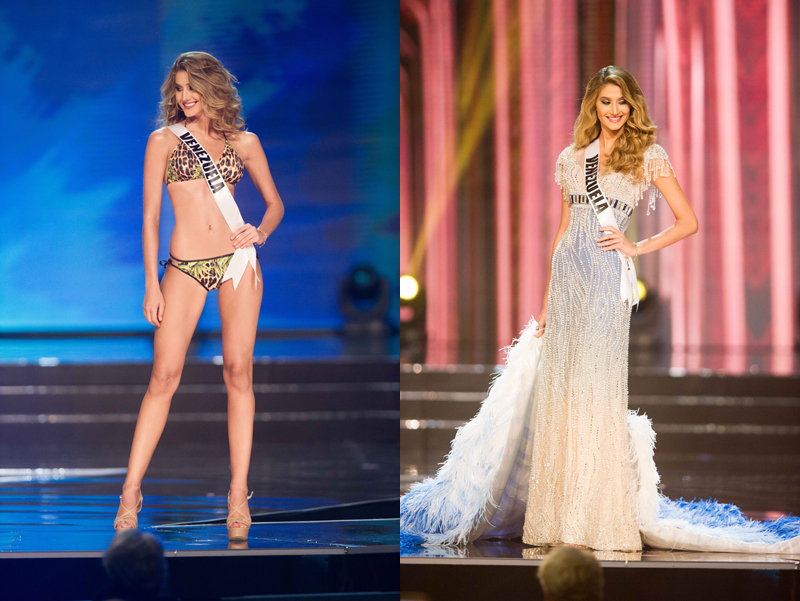 Miss Philippines Maxine Medina is also a front-runner but she has been put under the spotlight for wrong reasons. She started quite strongly despite the naysayers but she kind of blew it with her weird choices for gown and national costume. She is also struggling to express herself in English which is rather odd because the Philippine educational system is built upon the idea that English should be widely used. Perhaps for the first time ever, we will have a Filipina candidate using an interpreter at Miss Universe.
Miss Colombia Andrea Tovar is also tagged as a strong candidate but she was in the news lately after a video surfaced allegedly showing her belittling the gift bag given by the hotel sponsor in Manila. Even back in her native Colombia, she received a flak for giving a rather controversial response to a question asked by a journalist. I don't really see Andrea as a strong delegate and I hope people are not just adding her on their list because of the snafu last year.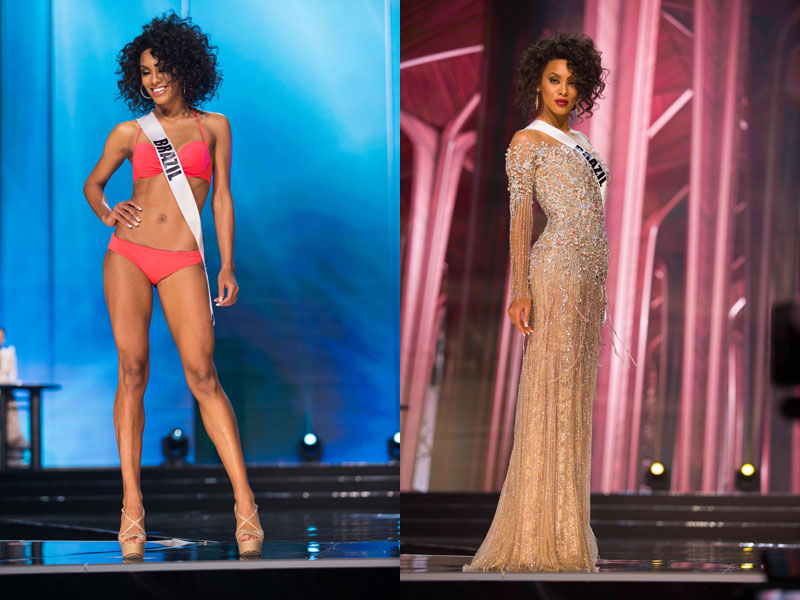 Miss Brazil Raissa Santana is also quite strong and while I see her as unconventional beauty, I would like her to be crowned as Miss Universe 2016. After the preliminaries though, I saw her spark dying down. Her confidence scaled back a bit and her enthusiasm is not like what I saw offstage.  I see her now as a semifinalist rather than a winner.
So, with all the front-runners carrying a baggage or two, who are the candidates that can eventually emerge on the top? I say watch out for Miss Belgium Stephanie Geldhof. There is something about her beauty that I like and her mile-long legs are definitely her best asset.
Don't take Miss USA Deshauna Barbers off your lists too. It is statistically improbable to have a Miss USA missing the final berth and Deshauna came out really strong during the prelims. Miss Mexico Kristal Silva is also a candidate that is slowly emerging as a possible contender for the crown. I don't like the way she looked in the prelims (bad make-up maybe) but she delivered a solid performance.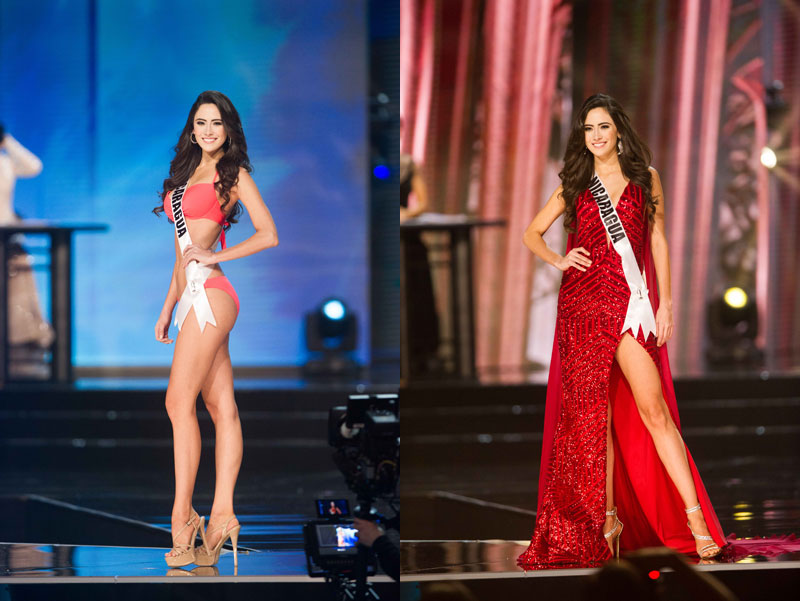 Miss Nicaragua Marina Jacoby is also in my list and I would love to see her winning. She could be the first Nicaraguan woman to win the coveted crown and I knew that she and her country were very happy after we put her on the first spot in the previous Hot Picks. Needless to say, she deserves to be on the top and I expect her to be in the semis.
Miss Australia Caris Tiivel is in a good position although her gown choice did put her in a shaky spot. Meanwhile, Miss Ukraine Alena Spodynyuk is slowly gaining ground and at the prelims she showed that she should not be ignored. She looked like a royalty with her red gown and she has a shapely body that came out great during the swimsuit competition. I am also keeping a keen eye on Miss Indonesia Kezia Warouw but I am not happy with her black "fish net" gown where she is clearly uncomfortable. It is quite fortunate that she did well in the swimsuits segment otherwise, I don't see her making the cut.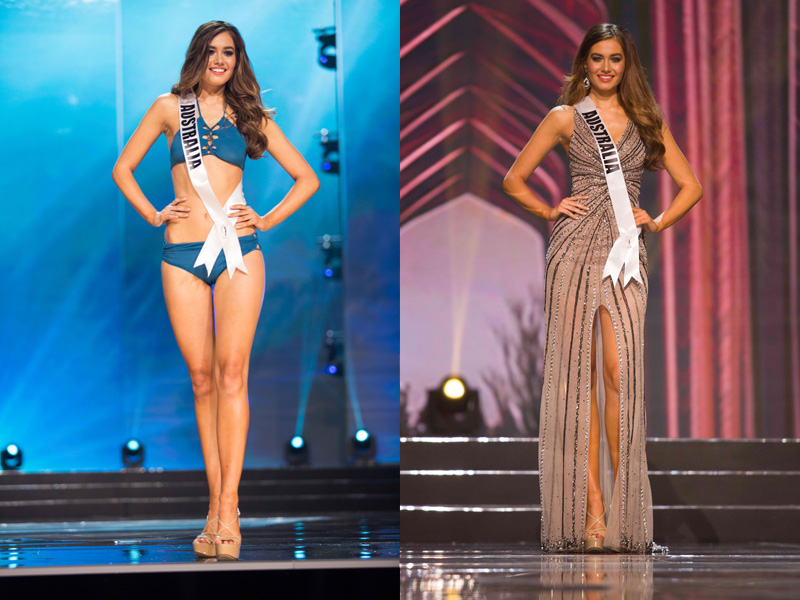 Of course, I am not saying that the front runners did badly at the prelims. They are front-runners after all for a reason. Thailand, Brazil, the Philippines and Venezuela will all place high and they could actually be the ones who will be called at the Top 6. But my choice for Miss Universe? Well, let's think outside of the box for the moment and I would courageously say this rather unpopular choice – Spain!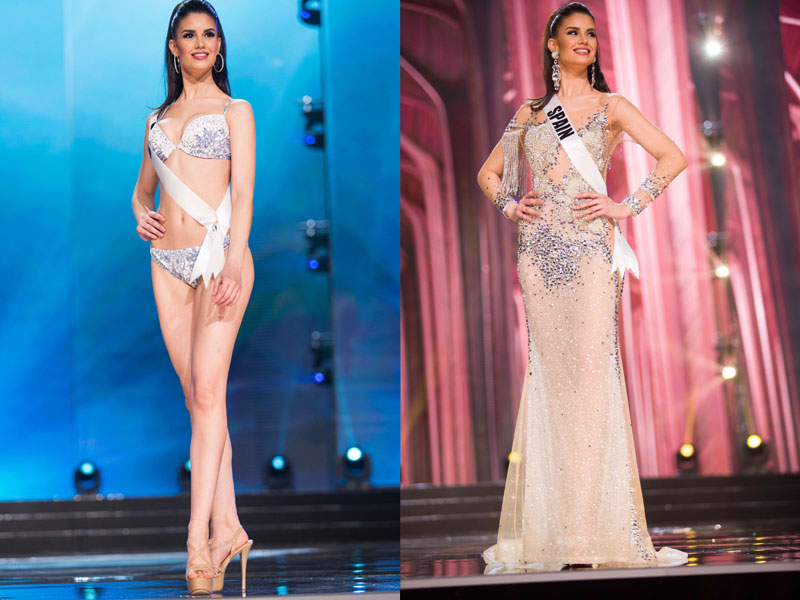 Why Spain? I saw that confidence inside Noelia Freire. She may be awkward at some moments (she sometimes doesn't know where to put her hands during her poses which indicates bad training) but I saw how she shined onstage during the prelims. Her see-through glittering gown literally floored me. Her body is well-shaped and I love the way she navigates the stage. So, if I really want to stick to my "surprise" narrative, I would go for Spain. After all, what would be a more fabulous way to have their second crown than to win it again right in the city where it was first accomplished?
My complete list:
Spain – Noelia Freire
Brazil – Raissa Santana
Thailand – Chalita Suansane
Venezuela – Mariam Habach
Philippines – Maxine Medina
Australia – Caris Tiivel
Nicaragua – Marina Jacoby
Ukraine – Alena Spodynyuk
USA – Deshauna Barber
Mexico – Kristal Silva
Belgium – Stephanie Geldhof
Indonesia – Kezia Warouw
Netherlands – Zoey Ivory
Kenya – Mary Esther Were
France – Iris Mittenaere
Colombia – Andrea Tovar
Turkey – Tansu Sila Cakir
Croatia – Barbara Filipović
Haiti – Raquel Pélissier
South Africa – Ntandoyenkosi Kunene
Ric Galvez is the founder and overall coordinator of Missosology. He has long resigned to the fact that there is indeed politics in beauty pageants and has been analyzing the major contests since 1999.