by R. Galvez [@the4ofustraveling]
Follow Missosology on instagram [@missosology_org]
At this point of time, it is quite obvious on who is leading the pack at Miss International 2023. There's no point in beating around the bush but based on my observation, Colombia is set to win its 4th Miss International crown. Ever since Miss Colombia Sofia Osio landed in Japan, she exuded that "meant to be" aura. She oozes elegance with such an undeniable beauty. Always poised, she's a total package and worthy of the crown.
The Latin Americans are pretty strong this year. Miss Venezuela Andrea Rubio and Miss Costa Rica Stacy Montero are women to watch for in the competition. Venezuela is the strongest country at Miss International so the sash factor favors Andrea. On top of that, her affability is noteworthy. I also like the personality and demeanor of Miss Costa Rica Stacy Montero. She's a delightful candidate with solid confidence.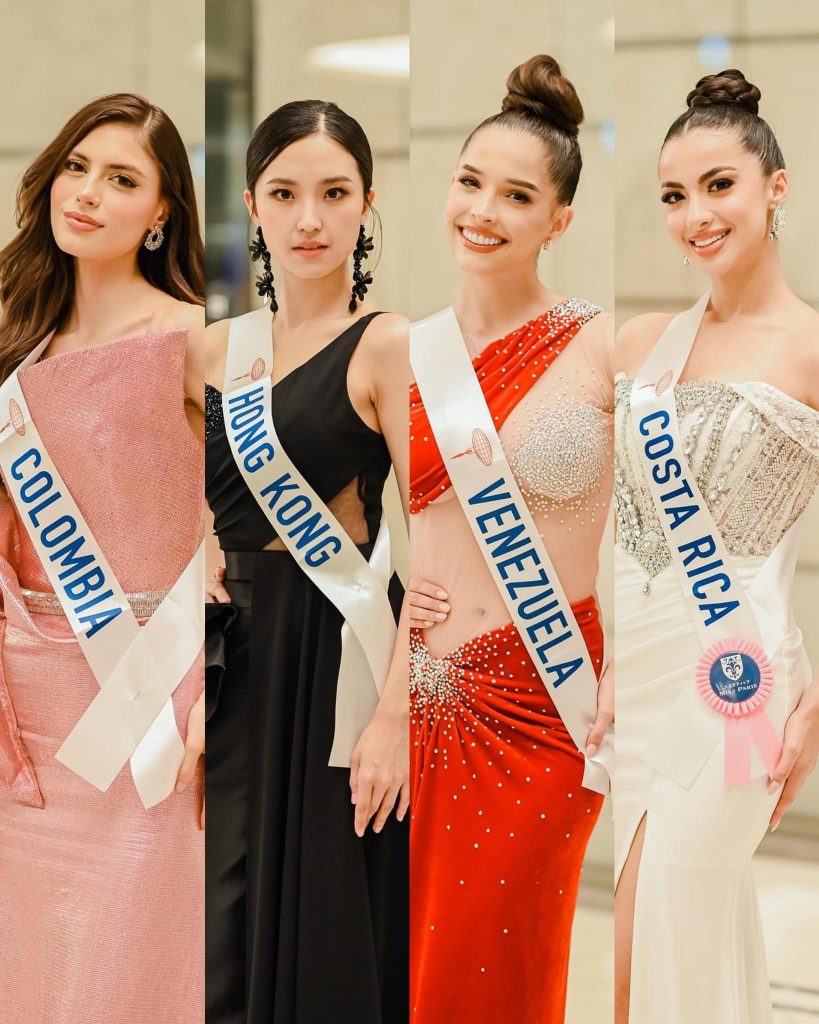 Interestingly, I've got my eye on Miss Hong Kong Verna Leung as well. Although she's wearing a lightweight sash, she has demonstrated that she can stand out in the crowd. Her beauty and physique could pull off a surprise. Miss Vietnam Nguyễn Phương Nhi is another Asian standout. Her demure attitude and flawless beauty could play well in the competition.
Beauty superpowers India and the Philippines have different footing at Miss International. It is a stark contrast to their status in the other Big5 Pageants. The Philippines is banking on Nicole Borromeo for its 7th Miss International title while India pins its hope on Praveena Aanjna to deliver its first ever crown at the pageant. Both are well-spoken, beautiful, confident and intelligent women. I expect a very high placements for both of them.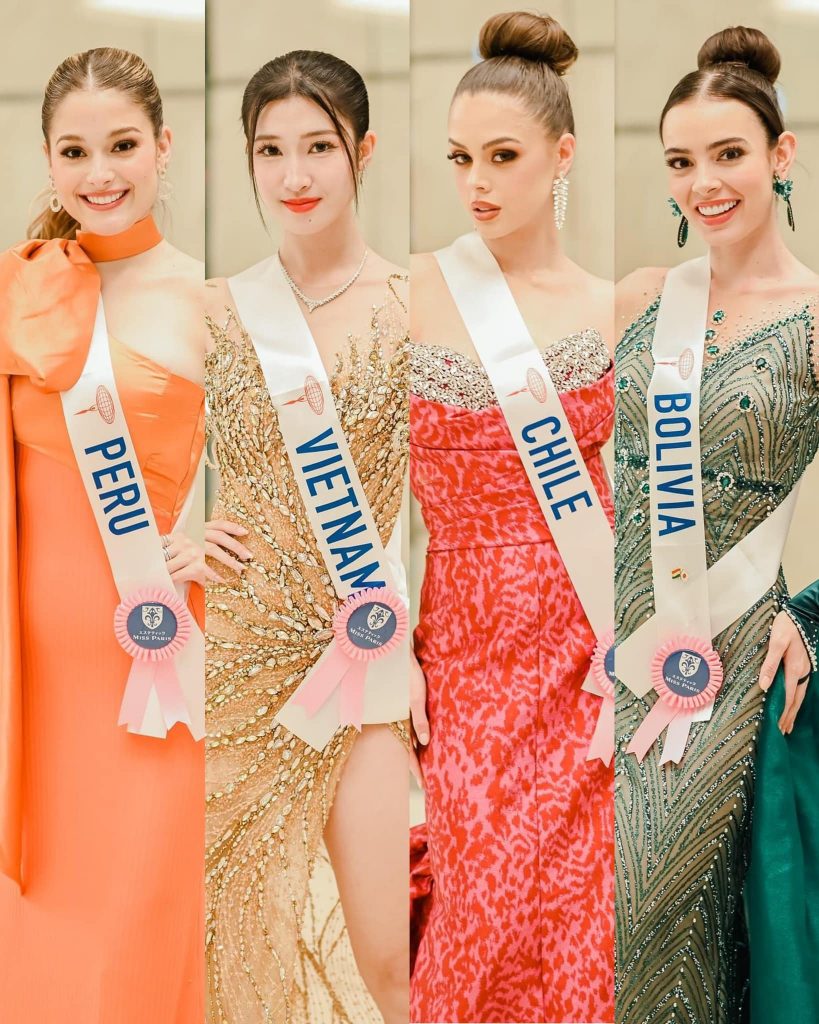 Miss Thailand Supaporn Ritthipruek is gaining a lot of attention in Japan thanks to her beauty which is a perfect fusion of the east and west. I have to point out that Thailand is actually strong this year in all of the Big5 Pageants!
Circling back to the Latinas, Miss Peru Camila Diaz could spoil your list. I think that her soft beauty and her European features can catapult her to the top. It is probably the time that Peru will finally win that elusive crown.
Miss Chile Valerie Johnson and Miss Bolivia Vanessa Hayes are the candidates that I have been watching ever since they were crowned in their respective national pageants. Both are very polished, elegant candidates. Their semifinals place is very likely assured.
Not to be outdone, Miss Mexico Itzia Garcia is continually rising in most of the beauty expert's list. She's got a strong sash too owing to the two Miss International crowns that Mexico has in its kitty. I think that she's got what it takes to be the 3rd Miss International from Mexico.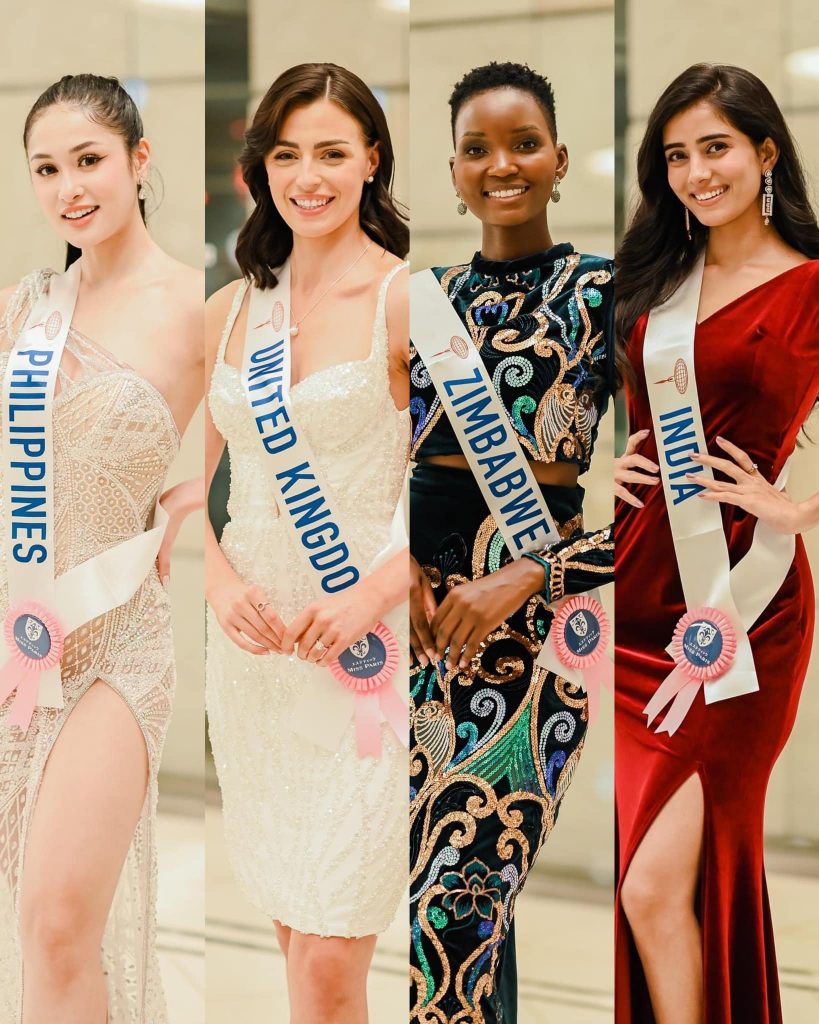 Last year was the year of the European beauties but this year, it is a bit disappointing . Only Miss United Kingdom Alisha Cowie has so far caught my fancy. I like her charming personality and the way she carries herself. From the African region, Miss Zimbabwe Charlotte Muziri is the leading candidate. I like her personality and her beauty slightly reminds me to Zozibini Tunzi.
From the other regions, there are two standouts: Miss New Zealand Georgia Waddington and Miss Canada Melanie Renaud. They are gorgeous women possessing that kind of beauty that Miss International judges want. My best estimate is they will be in the semis but one of them can easily shock us and bring home the crown. Remember how we were shocked last year? Well, I expect a bigger surprise this year.