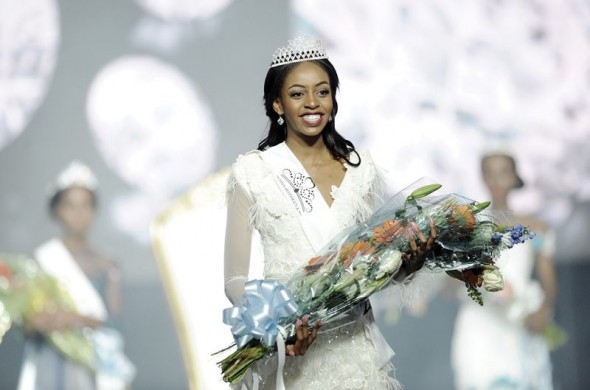 Emerging victorious from a field of 12 contestants, Thata Kenosi won the Golden Jubilee Queen and the Miss Botswana title in jam-packed Gaborone International Convention Centre. She walked away almost P300 000 (US$ 28 000) worth of prizes and the right to represent Botswana at the Miss World 2016 competition which will be held in Washington D.C., USA.
The controversy however came up during the final question and answer segment. Asked on how to solve the problem of unemployment in her country, Thata answered, "'Things' such as ESP can be used to solve 'things' like unemployment" and did not expound her answer further. This stirred up the crowd with many in the audience laughing and shouting ESP! ESP!
Many observers believe that the second runner-up, Phatsimo Boagi, gave a much detailed answer. When Thata Kenosi was announced as the winner, the crowd was stunned. Later, the organizers explained that the judging started during the beauty boot camp and it showed that Thata was the clear winner. The judging criteria, according to organizers, looked for someone who possessed elements such as ambassadorship, physical strength, intelligence, modelling ability and talent. Apparently, the final question and answer round has only a small bearing to the outcome.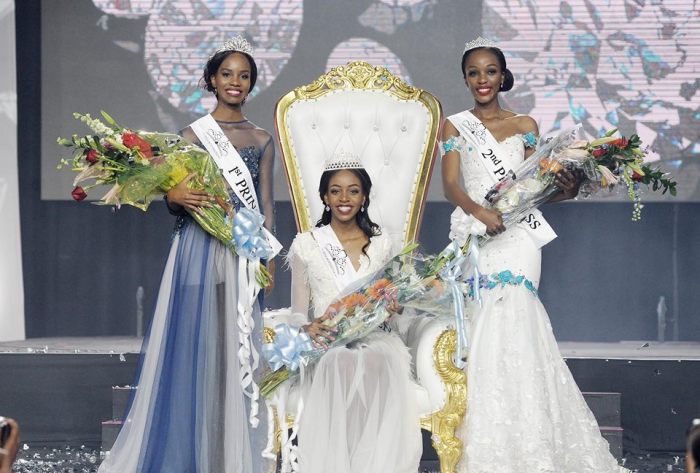 "I don't even know what to say," saidThata Kenosi after being crowned. "I would like to thank God, my supporters and people that I do not even know were supporting me through the journey. A lot of things do not come easy because of that, I work hard. Boot camp wasn't easy for me, every time I hit rock bottom I picked myself up."
The public did not take the results lightly. Chants of ESP! ESP! continued when Thata Kenosi was crowned and memes of such appeared in social media.
Botswana meanwhile continues to slide on the rankings which will be soon called as the Big5 ranking. It is currently ranked at 102 CLICK HERE down from 98 in 2011. No Batswana beauty has ever been crowned as Miss World. In 2010, Emma Wareus finished as first runner-up to Alexandria Mills.