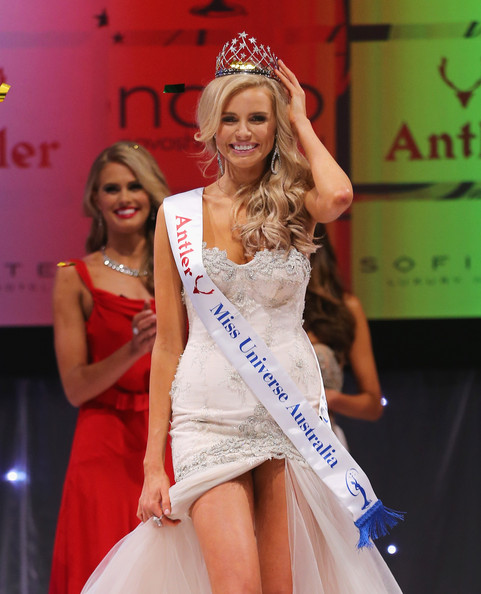 Third time's a charm!
Tegan Martin (21) of Newcastle, NSW was crowned Miss Universe Australia on her third try, besting 30 other finalists from all over Australia.   She will go on to compete at the Miss Universe 2014 pageant, to be held later this year.  In the same competition last year, Martin revealed that judges were a bit alarmed by her skinny physique, while some even called her "under nourished".
Cardiff beauty Natalie Roser was first runner-up, while Danni Johnson was second runner-up.  Completing the Top 5 were Monica Radulovic and Briden Starr.
Miss Universe Australia 2013, Olivia Wells, turned over her crown to Martin in a spectacular pageant night  that was held in Sofitel Melbourne.