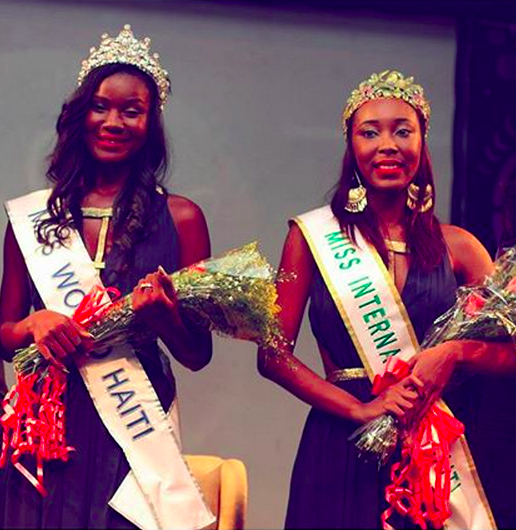 Complete results of the just concluded Miss World Haiti contest:
Seydina Allen – Miss World Haiti 2015
Marie Vyannie Menard – Miss International Haiti 2015
The Runners-up
1st Runner-up: Barbara Jeanty
2nd Runner -up: Wanaima Latortue
3rd Runner -up: Carene Vertus
Seydina Allen will compete at the Miss World 2015 pageant in Sanya, China while Marie Vyannie Menard will compete at Miss International 2015 pageant in Tokyo, Japan.
A look back, Haiti first participated at Miss World back in 1975 where its contestant, Joelle Apollon, landed as 5th runner-up. It made a comeback to the pageant only in 2013.
At Miss International, Haiti debuted in 2013 with Anadie Azael placing as one of the semifinalists.
Haiti is currently ranked as 105 in the Big4 Ranking as of 2014. This is quite a significant jump from its 114 rank in 2011. CLICK HERE