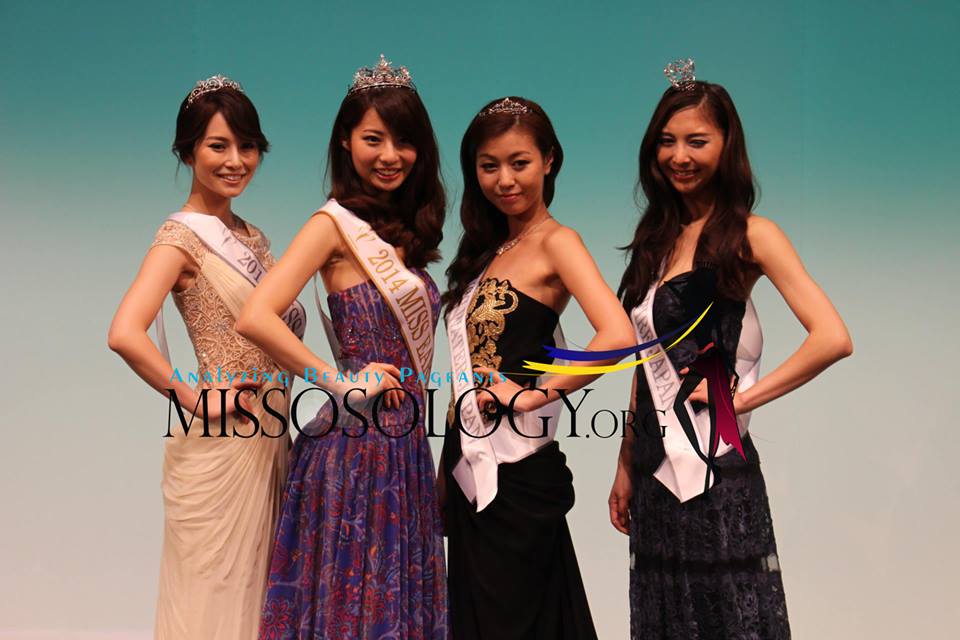 Reina Nagata (22), a TV personality from Saitama City was recently crowned as the new Miss Earth Japan, in an almost full packed audience in the posh Iino Hall in Tokyo's Toranomon district.  She bested 13 other accomplished finalists, who ranged from a former child star to race queen.  She will compete in the Miss Earth 2014 pageant, to be held later this year.
An early favorite since the beginning, the 173 cm tall Nagata says that playing softball is her best talent or skill.  Now at the peak of World Cup 2014, she also says that her favorite Samurai Japan player is Shinji Kagawa.  In her opening introduction, she says that her main motivation for joining and winning the MEJ crown is to give Japan its first Miss Earth title.  During the final Q&A, she was candidly asked if ever she becomes a superhero who would she be.  She answered without hesitation that the first thing that came to her mind was Spiderman, and just like the famous character, she would like to help as many people as possible.
After being declared as the winner, she said that anyone among the 14 finalists would have been a perfect winner, so she praised everyone for giving a good fight, and she promised that she will do everything that she can to represent the country and the organization very well.
Judged as Miss Air (1st Runner-up) was Ai Sugiura of Aichi Prefecture.  Miss Water (2nd Runner-up) was 2014 MUJ Finalist Ayaka Wakao of Yamanashi Prefecture, although she represented Tokushima last March.   Former child star Kasumi Tsunoda, also of Aichi Prefecture, was Miss Fire (3rd Runner-up).