The 71st Miss Universe pageant held in New Orleans, Louisiana concluded with the crowning of Miss USA R'bonney Gabriel. The 28-year-old fashion designer hails from Houston, Texas born to a Texan mother and a Filipino father. Her victory during the nationals at Miss USA pageant was marred with controversy after a number of contestants claimed that the pageant was rigged. Miss USA organization and R'bonney denied the allegations and an investigation was launched.
Missosology's predicted winner, Miss Venezuela Amanda Dudamel, is the first runner-up while Miss Dominican Republic Andreina Martinez is the second runner-up. Miss Curaçao Gabriëla dos Santos and Miss Puerto Rico Ashley Cariño completed the Top 5. Making it to the Top 16 are Miss Haiti Mideline Phelizor, Miss Australia Monique Riley, Miss Laos Payengxa Lor, Miss South Africa Ndavi Nokeri, Miss Portugal Telma Madeira, Miss Canada Amelia Tu, Miss Peru Alessia Rovegno, Miss Trinidad and Tobago Tya Jané Ramey, Miss India Divita Rai, Miss Colombia María Fernanda Aristizábal and Miss Spain Alicia Faubel.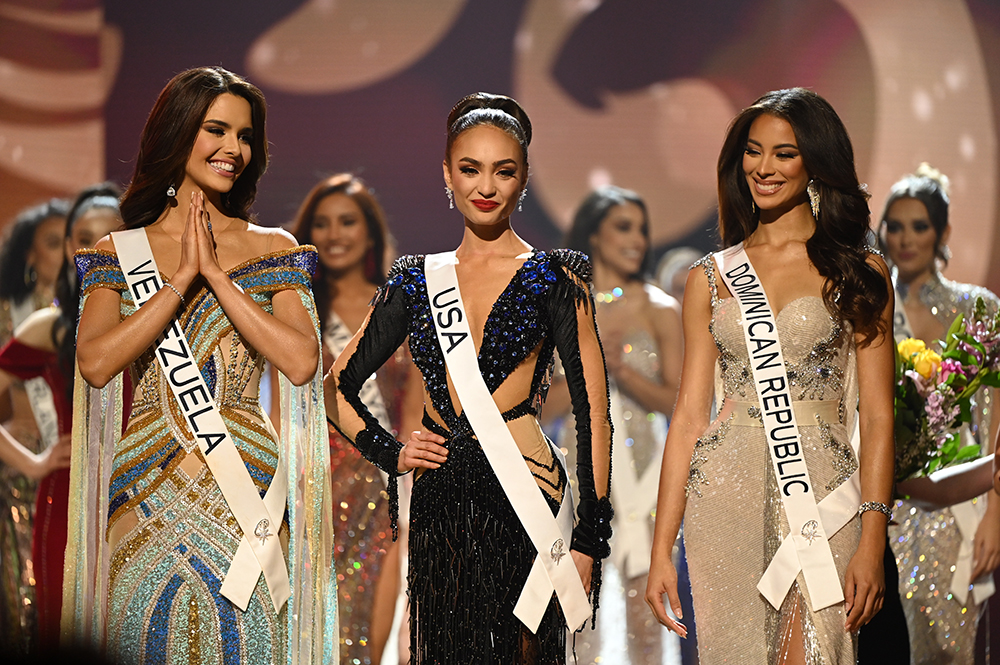 A total of 83 contestants participated in this year's pageant. Bhutan debuted in the pageant while Laos recorded its first ever semifinals finish. Miss Chile Sofia Depassier and Miss Malta Maxine Formosa were awarded with Miss Congeniality award. Miss Thailand Anna Sueangam-iam was bestowed with Social Impact award. Surprisingly, the Best in National Costume award was not announced during the telecast.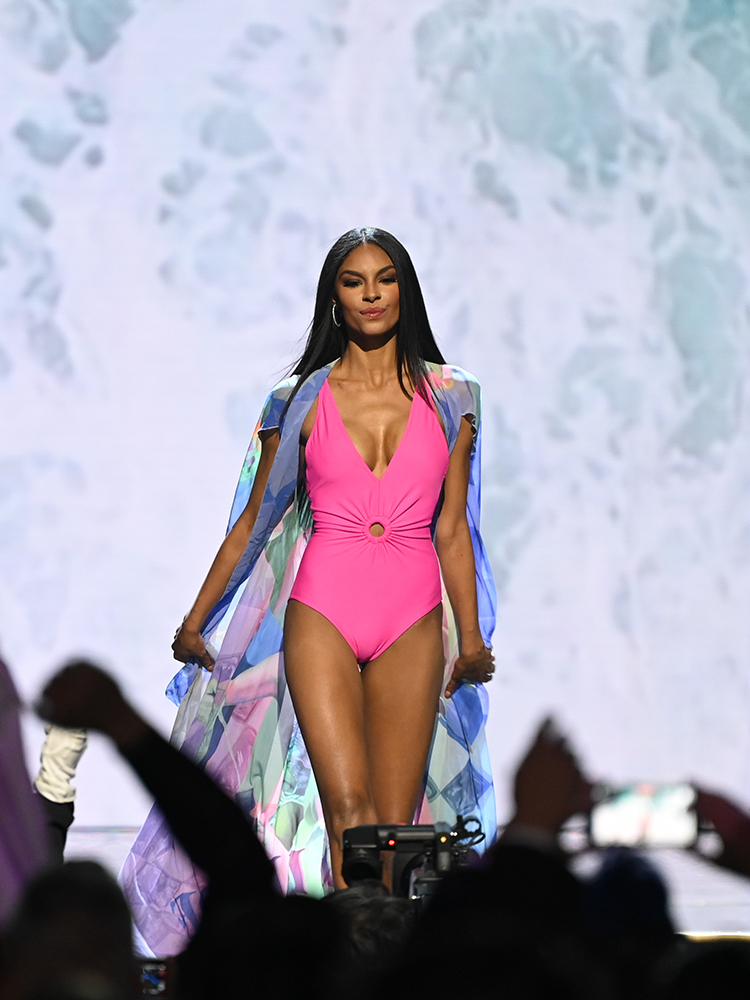 This year's pageant is the first ever edition under the new owner. Last year, Jakkaphong Jakrajutatip of JKN Global Group of Thailand purchased the pageant including Miss USA and Miss Teen USA from the WME/IMG group. The pageant is now focusing on transformational leadership and vowed to make the pageant an all woman affair as reflected by the roster of judges and hosts this year.