Karolina Bielawska was crowned as the new Miss World titleholder in a pageant held at Coca-Cola Music Hall in San Juan, Puerto Rico. The first runner-up is Shree Saini of United States while the second runner-up is Olivia Yacé of Côte d'Ivoire.
Karolina is a 22 year old business student and model. She triumphed over 40 other semifinalists and she is the second woman from Poland to win the Miss World crown. In 1989, Aneta Kręglicka first brought the blue crown crown to Poland.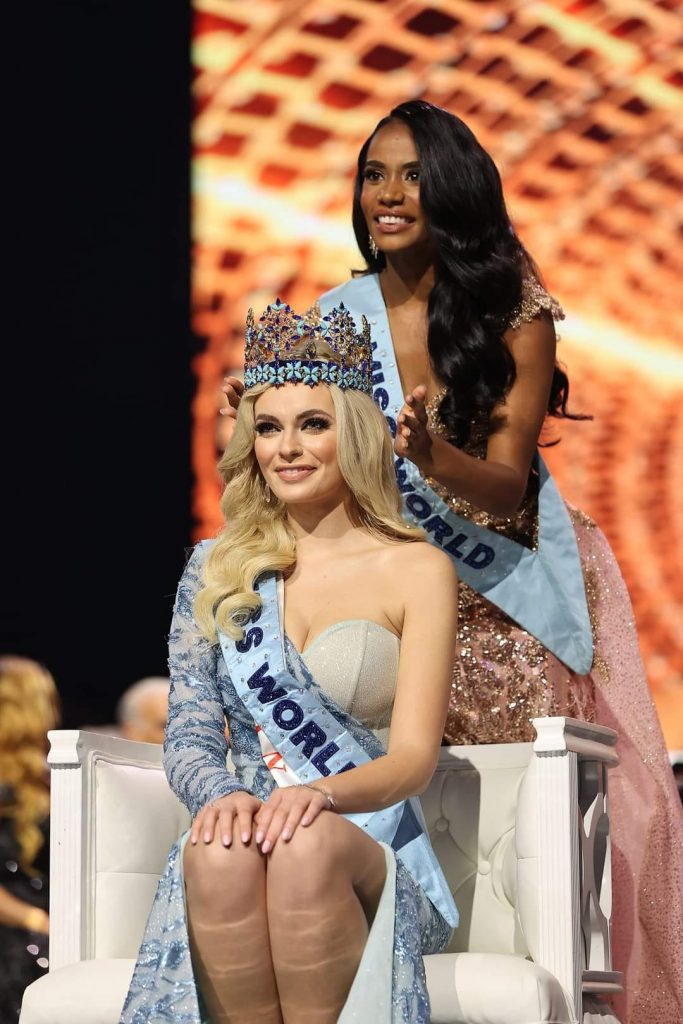 Originally, there were 97 contestants but only the Top 40 semifinalists were invited for the finals night. Then, the Top 13 were selected and the contestants who made it to the cut are:
Vietnam – Đỗ Thị Hà (Digital Winner)
Mexico – Karolina Vidales
Northern Ireland – Anna Leitch
Philippines – Tracy Maureen Perez
Poland – Karolina Bielawska
Somalia – Khadija Omar
USA – Shree Saini
Colombia – Andrea Aguilera
Czech Republic – Karolína Kopíncová
France – April Benayoum
India – Manasa Varanasi
Indonesia – Carla Yules
Côte d'Ivoire – Olivia Yacé
Miss United States Shree Saini advanced further to the Top 6 after winning the Beauty with a Purpose Award. Also in the Top 6 are Miss Poland Karolina Bielawska, Miss Indonesia Carla Yules, Miss Mexico Karolina Vidales, Miss Northern Ireland Anna Leitch and Miss Côte d'Ivoire Olivia Yacé.
Each of the contestants who made it to the Top 6 were then asked with different questions. Karolina Bielawska was asked on what is the most important discovery yet to be discovered. She answered that every day, we learn something new and it costs us so little to enrich the lives of others. She added that this is the cause we can all afford, and it's worth its price.
"If you would like to discover something new, just try to learn to be rich in more empathy, in compassion, in gratitude, because we can all do what, as I mentioned before," Karolina concluded.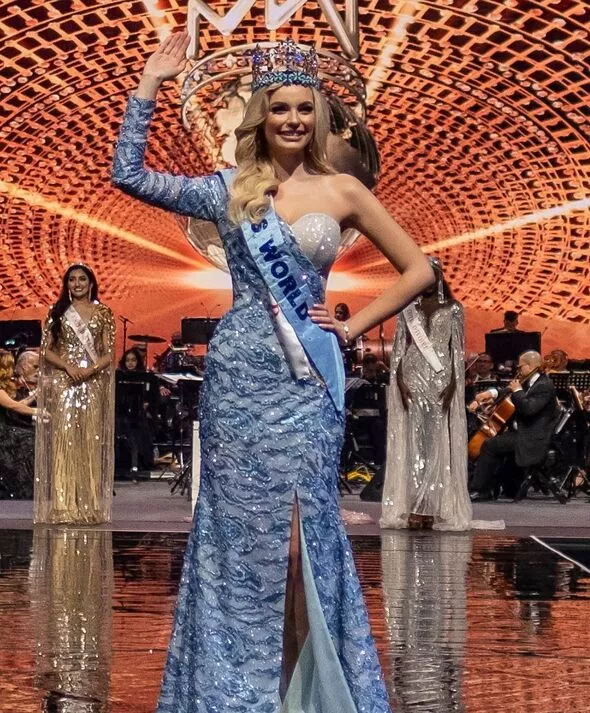 The crowning of the new Miss World was a big sigh of relief for the organization marred with several scandals and controversies. Originally, the crowning ceremony was scheduled to be held in December last year but was postponed after several candidates contracted COVID-19. It was pointed out by some pageant analysts that the month-long events at Miss World could be the culprit where contestants can sometimes be seen not wearing masks and did not practice social distancing. However, it was more likely due to the surge of the highly-transmissible Omicron variant that triggered the meteoric rise of COVID-19 cases in Puerto Rico.
Adding to the worries of the organization is the allegation that Miss World 2016 Stephanie del Valle embezzled the government funds worths millions of dollars intended for the pageant. Stephanie denied the allegations and claimed that the funds were frozen and returned to the government.
Miss World CEO Julia Morley also issued a statement saying there were some malicious allegations made against Stephanie. However, Julia added that Stephanie and the company that she represented Reignite Puerto Rico as well as D'Val Enterprises represented by Jesus del Valle did not comply with the terms and agreement that they signed for the hosting of the Miss World pageant. As such, Stephanie del Valle did not join the 70th Miss World finals night.