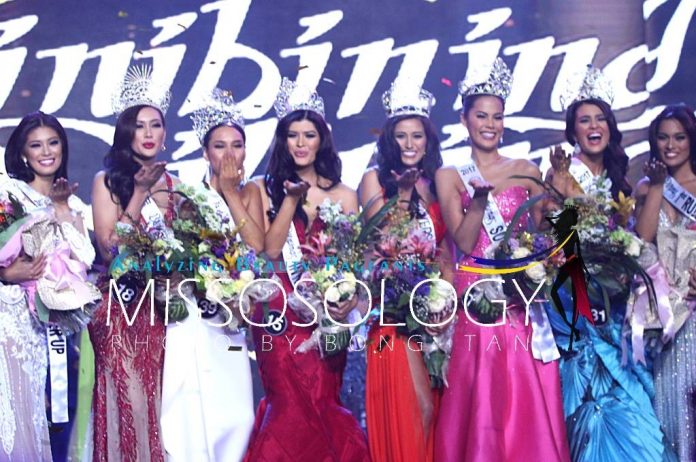 Binibini 19 Rachel Peters was crowned Miss Universe Philippines 2017 at the conclusion of the Bb Pilipinas 2017 pageant held Sunday evening, April 30, at the Smart Araneta Coliseum in Cubao, Quezon City.
The 25-year-old beauty from Camarines Sur bested 39 other candidates for the right to represent the Philippines in the next edition of the Miss Universe pageant.
The former Miss World Philippines runner-up impressed the judges when she was asked during the Q&A round about her message to Asean leaders.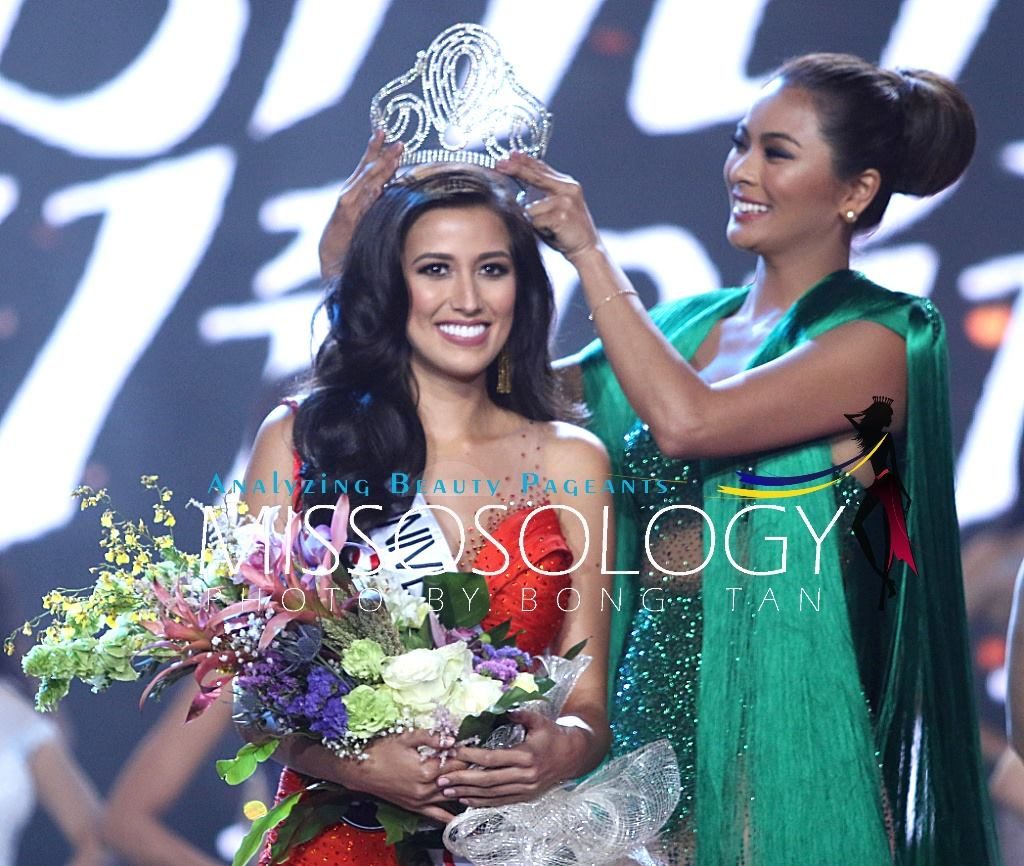 She said: "I believe that one of the biggest problems that our country faces today is divisiveness in politics, in religion and also in culture. And I believe that is something the same across the world. That is something I want to address. I believe that when people can learn to tolerate each other's diferrences and respect each other's opinion then we will just going to be a stronger nation and world."
Peters also brought home Best in Swimsuit, Bb Photogenic and Jag Denim Queen special awards.
Binibini 15 Maria Angelica De Leon was crowned Bb Pilipinas International 2017. The 23-year-old opera singer and daughter of Filipino actors Christopher De Leon and Sandy Anfolong, will compete in Miss International 2017 in Japan.
She also won Best in Long Gown and Miss Creamsilk.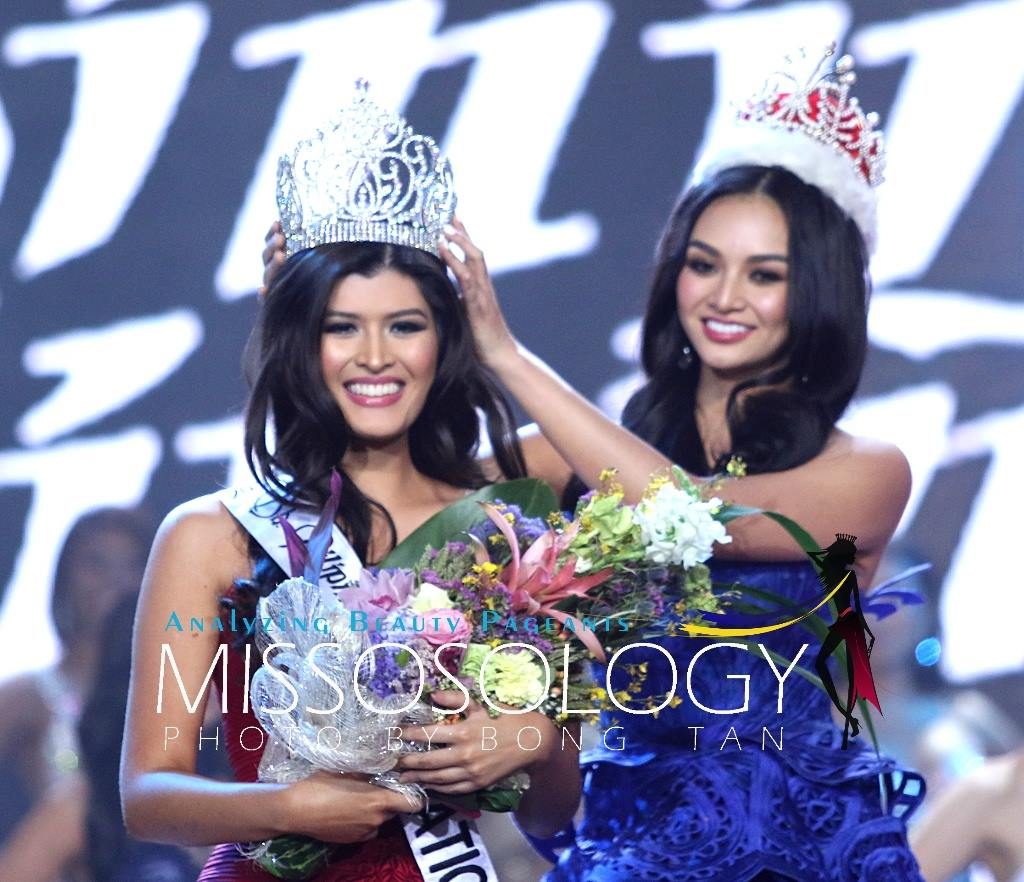 Binibini 22 Chanel Olive Thomas is crowned Bb Pilipinas Supranational 2017
Binibini 22 Chanel Olive Thomas was named Bb Pilipinas Supranational 2017. She will represent the country in Miss Supranational 2017 in Poland
Thomas also bagged the Best in National Costume and Bb Friendship awards.
Other winners who will also compete in other international pageants were Binibini 39 Elizabeth Clenci (Bb Pilipinas Grand International 2017), Binibini 31 Katarina Sonja Rodriguez (Bb Pilipinas Intercontinental 2017) and Binibini 18 Nelda Ibe (Bb Pilipinas Globe 2017).
Binibini 32 Charmaine Elima and Binibini 40 Kristel Guelos finished first and second runners-up respectively.
Other winners of special awards were Binibini 1 Dane Felisse Marasigan (Bb Talent), Binibini 20 Christagale Borja (Manila Bulletin Readers' Choice) and Binibini 31 Katarina Rodriguez (Miss Philippine Airlines).
The Top 15 finalists were (in order of announcement):
Binibini 39 Elizabeth Clenci
Binibini 15 Mariel De Leon
Binibini 22 Chanel Thomas
Binibini 31 Katarina Rodriguez
Binibini 10 Jehza Huelar
Binibini 13 Sirene Sutton
Binibini 40 Kristel Guelos
Binibini 18 Nelda Ibe
Binibini 32 Charmaine Elima
Binibini 20 Christagale Borja
Binibini 17 Maria Camille Manalo
Binibini 34 Gabriela Ortega
Binibini 16 Larah Lacap
Binibini 19 Rachel Peters
Binibini 28 Juliana Kapeundl (People's Choice)
The rest of the Top 25 semifinalists were:
Binibini 2 Arienne Calingo
Binibini 27 Beatrice Valiente
Binibini 1 Dane Marasigan
Binibini 37 Sammie Legaspi
Binibini 6 Maria Nama
Binibini 7 Jennyline Malpaya
Binibini 9 Vanessa Saliba
Binibini 33 Kristi Cequeña
Binibini 26 Ruffa Nava
Binibini 38 Ana Asturias
Miss Universe 2015 Pia Alonzo Wurtzbach and actor Xian Lim hosted the pageant with Miss Universe 2010 4th runner-up Venus Raj. Text by Drew Francisco, Photos by Bong Tan and Drew Francisco; Missosology.Org