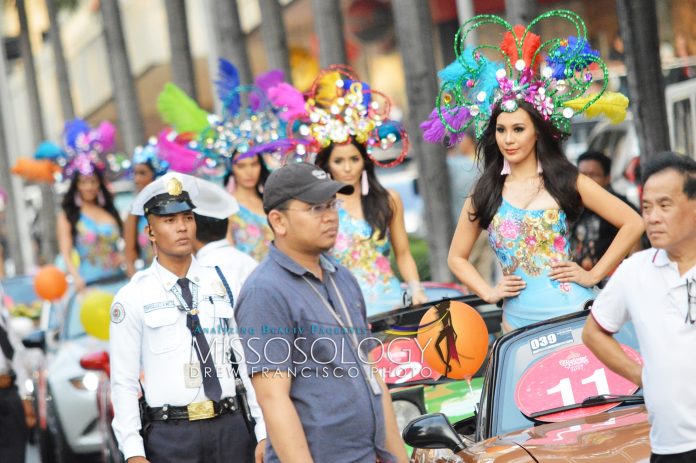 The parade of the 40 candidates of Bb Pilipinas 2017 passed by around the streets of Araneta Center in Cubao, Quezon City on Saturday, April 22.
The candidates rode Mazda top down cars wearing colorful headpieces, and floral themed bikinis designed by Domz Ramos.
The annual Parade of Beauties began at the Kia Theatre and ended at the Gateway Pavilion where the ladies introduced themselves one by one, much to the delight of the crowd.
Bb Pilipinas Charities Inc chairman Stella Marquez Araneta was present in the event. The reigning Bb Pilipinas qieens, however, did not join the parade unlike in previous years. Text: Drew Francisco; Photos: Bong Tan