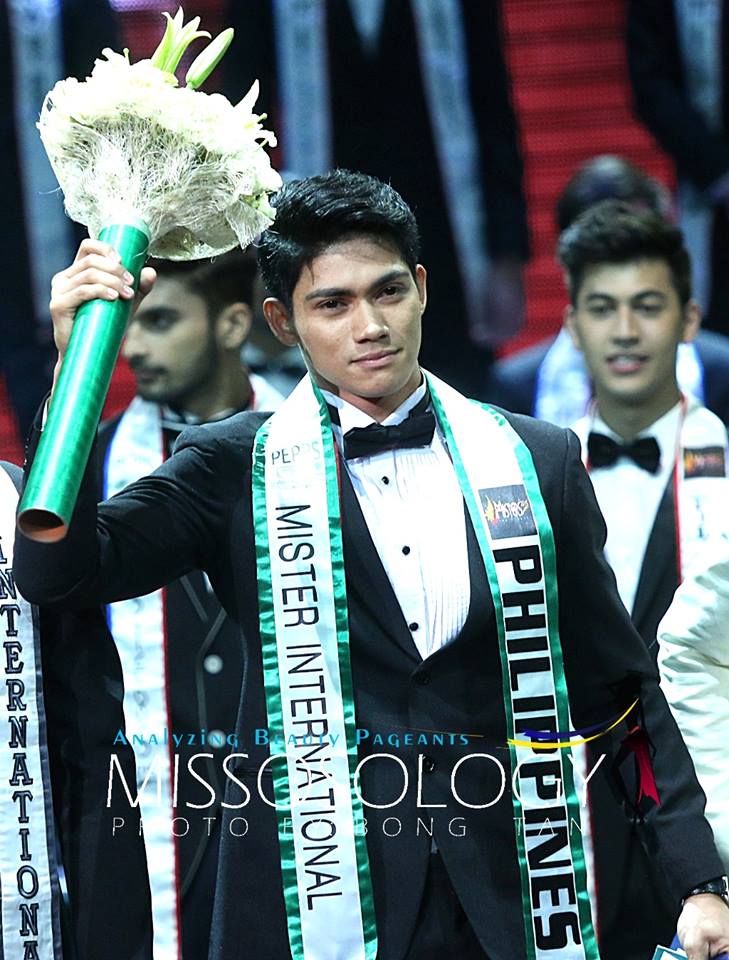 The candidates from Pagbilao, Quezon and Tacloban City were named as the top two winners of Misters 2015 The Pageant, as correctly predicted by Missosology in its final hot picks.
Pagbilao's Reniel Villareal was named Mister International Philippines 2015. He will be vying for a back-to-back victory in the Mister International 2015 finals to be held November 30 in the Philippines. Police officer Neil Perez is the reigning Mister International.
Rick Kristoffer Palencia of Tacloban City won the Mister Global Philippines 2015 title. He will be competing in the Mister Global pageant to be held in Thailand next year.
Bacolor, Pampanga's Arcel Yambing won the Mister Model International Philippines 2015 title and will wear the Philippines sash in Mister Model International 2015 to be held in November in Miami, Florida.
Willian Pagayon of Iloilo City was awarded the Mister Tourism International Philippines 2015 title and will compete in the Mister Tourism International Philippines 2016 pageant.
City of Manila's Don Mcgyver Cochico and Kevin Fichera from the Filipino Community of Italy finished first and second runners-up, respectively.
The finals was held Sunday night, September 13, at the Newport Performing Arts Theater in Resorts World Manila. Beauty queens Mary Ann Bianca Guidotti and Eva Psyche Patalinhug hosted the event.
In attendance were Mister International Organization president Mr Alan Sim, Mister Model International 2014 Victor Zanatta from Fernando de Noronha and Mister Tourism International 2014 Andrio Frazon. (Text by Drew Francisco)
Check out photos from the event, taken by Missosology's Bong Tan: