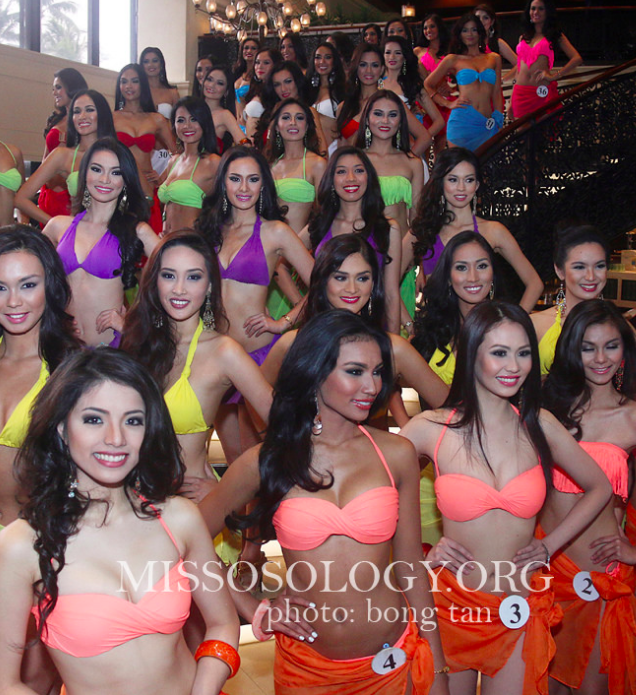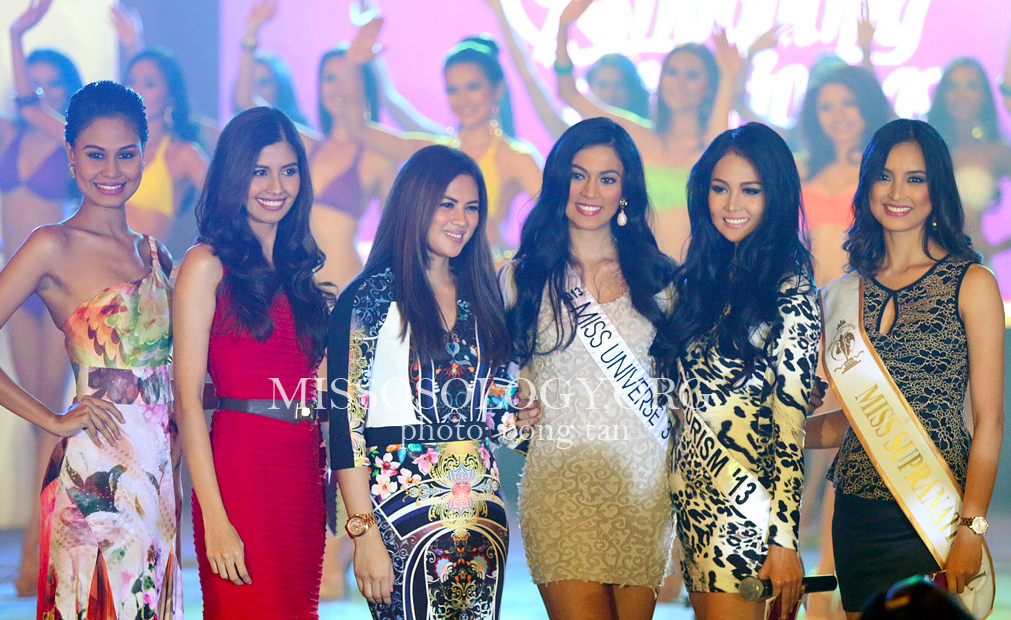 Whoever will win the Miss Universe Philippines 2014 title will have a tough act to follow. It has already been four straight years that the Philippines landed at the Top 5 of Miss Universe pageant. The dynamics of this situation calls only for two outcomes this year – either the Philippines will win the Miss Universe crown or it will be a clapper. This makes the task of this year's winner Herculean.
Many analyst would think that the tide's direction favors the Philippines and whoever will win the Miss Universe Philippines title will have a good chance at the pageant. But it would be ridiculous to suggest that the country will always be in the Top 5 of the pageant forever and this is where the difficult task comes in. The good showing of Venus Raj, Shamcey Supsup, Janine Tugunon and Ariella Arida will not become an advantage for whoever will win the Miss Universe Philippines crown. Instead it will become a burden. There will a large shoe to fill in and all the expectations could put unwanted pressure to the country's delegate.
The last time that the Philippines enjoyed a good showing at Miss Universe was in the late 60s to early 70s. After the 1969 victory of Gloria Diaz and a two year hiatus, the Philippines went into a similar four year unbroken streak – from 1972-1975. When 1976 came in, the pressure was on the young lass named Lizbeth de Padua. The expectations for her was so high because she was an achiever at school and the pageant was held in the neighboring Hong Kong. Everyone then thought that the winds were blowing favorably for the Philippines. Alas, Lizbeth became a clapper and effectively ended the good run of the Philippines.
The year 2014, echoes the situation back then when the year 1976 began. The expectations are high and it is as if another round of victory is in the offing. While the end result of 1976 will not necessarily be true for this year, the Philippines should proceed with caution. It is not wrong to dream for the crown but when expectations are running high, it could be destructive. The country's delegate may not be able to handle that much pressure. For the Philippines to be successful this year, it must hope for the best and prepare for the worst.