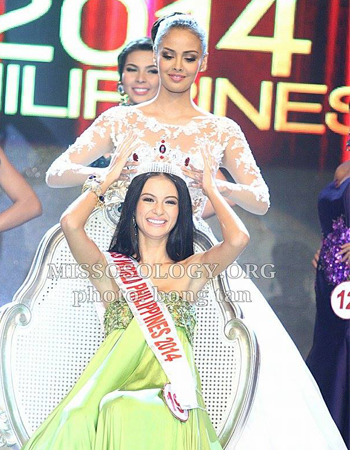 With the crowning of Valerie Weigmann as Miss World Philippines, the word back-to-back has become the standard word of her fans. Sure, she is lovely and a top notch beauty but let's be realistic. Since 2005, the nation who won the Miss World crown never made it past the Top 10 on the following year. One may call this some sort of a series of unfortunate coincidences but make no mistake as this could be a trend orchestrated by the Miss World organization to ensure other countries are given chances.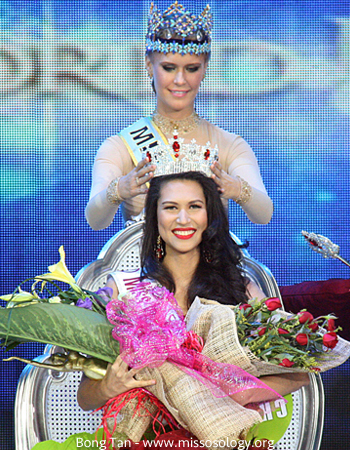 But let's have some perspective by visiting the not so distant past. It is crucial that one should appreciate that the current Miss World Philippines pageant was created in order to satisfy the need of having a pageant that focuses more on charitable activities putting substance above beauty. Under the vision of wellness guru Cory Quirino, the pageant debuted with a bang, thanks to the first princess finish of Gwendoline Ruais at Miss World 2011. Back then, beauty analysts had already surrendered to the fact that the Philippines is never going to win the Miss World crown.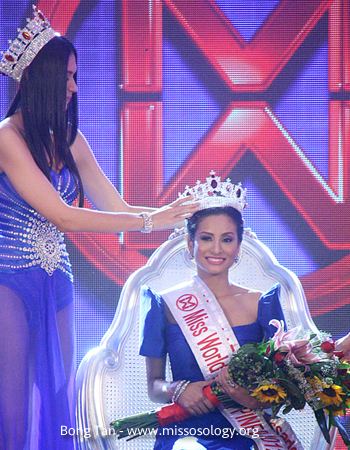 That in a matter of just three years Cory Quirino produced the country's first ever Miss World winner is a miracle in itself. This is something that the fans should realize. Thus, expectations on Valerie Weigmann should lower knowing that two years ago, the Philippines had already subscribed to the ideals of defeatism when it comes to its Miss World chances.  Indeed, Megan may have won the crown but what if she is just an aberration and that the actual standing of the Philippines at Miss World never changed at all? If anything, the calls of a back-to-back win is just giving a wasteful form of responsibility and burden to Valerie.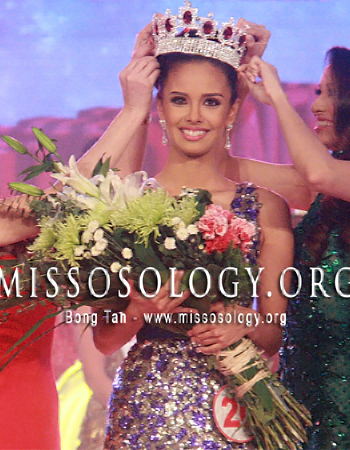 But then again, fans can be comforted that, speaking in relative terms, Miss World is awash with back-to-back wins. Well in fact, a year after the inception of the pageant,  a Swedish back-to-back happened. This was repeated with the 1964-1965 British back-to-back victory and in 1999 and 2000, two Indian beauties won in successive years. When compared to other Big4 Pageants, a Miss World back-to-back is not really that improbable.
But then again, the mere fact that Megan Young left a large shoe to fill is a reason enough that Valerie should not be burdened by the expectations of her fans. She must not be pressured to repeat a feat that not so long ago, many people thought to be impossible. Megan's journey to Miss World is unique. As such, Valerie should create her own journey, make her own road and write her own story.