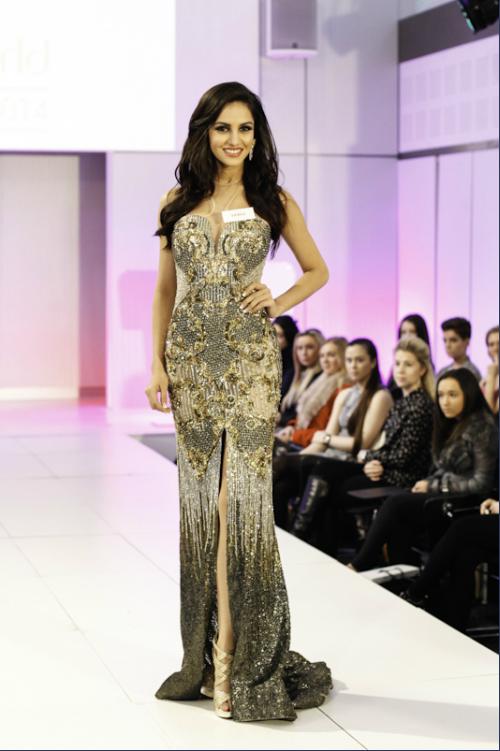 Three Miss World events took place yesterday, November 28th at the Fashion Retail Academy in London: the World Designer Fashion, Top Model, and Beach Beauty competitions.
First up was the World Designer Fashion competition where "the women are not being judged on their ability to model, but rather on the dress they are wearing. Their dresses are made from designers in their home countries and many brought a bit of home into their outfits."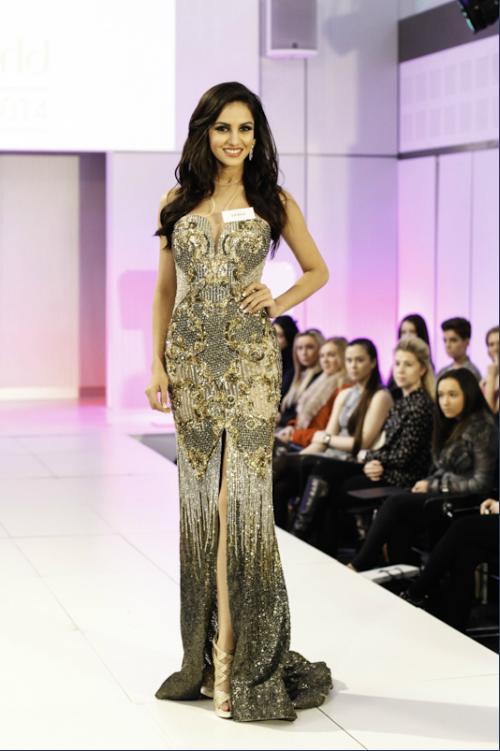 Miss India Koyal Rana bagged the first place in this event with her intricately designed gown by Falguni & Shane Peacock. Miss Scotland Ellie McKeating placed second with Eleganza Sposa & Siobhan Mackenzie number, while Miss Dominican Republic Dhio Moreno's Keyther Estévez gown settled for third.
Next up, the girls put on their cocktail dresses for the Top Model round where they were judged on their "walk, their poise, their attitude, and their presence". From 120 candidates, the list was trimmed down to 20 and they are:
Australia – Courtney Thorpe
Bosnia and Herzegovina – Isidora Borovčanin
China – Du Yang
Croatia – Antonija Gogić
Czech Republic – Tereza Skoumalová
Dominican Republic – Dhío Moreno
France – Flora Coquerel
Haiti – Carolyn Desert
Hungary – Edina Kulcsár
India – Koyal Rana
Mexico – Daniela Álvarez
Mongolia – Battsetseg Turbat
Namibia – Brumhilda Ochs
Puerto Rico – Génesis Dávila
Russia – Anastasia Kostenko
Scotland – Ellie McKeating
South Africa – Rolene Strauss
South Sudan – Awien Kuanyin-Agoth
Turkey – Amine Gülşe
Zimbabwe – Tendai Hunda
It's worthy to note that six of the seven girls Missosology has listed as the "ones to watch out for" in the pageant  made it to the list.
The last round was the Beach Fashion. "Here the girls aren't required to wear bikinis, they can wear anything that represents the beach women of their nations." No announcement was made yet on the finalists.
Check out the Top Model Challenge Top 20 finalists in their cocktail wear (photos from the Miss World site):