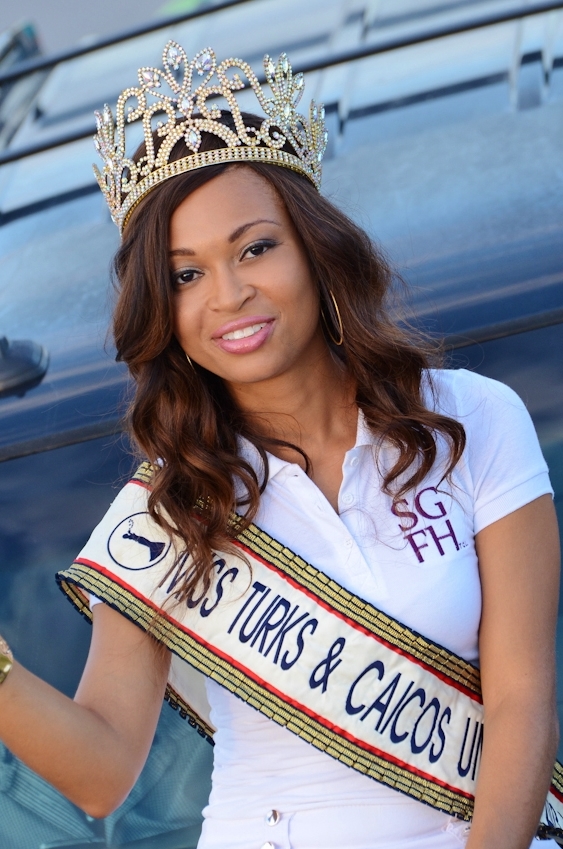 Providenciales, Turks and Caicos Islands; Tuesday, March 25th 2014 – The Nation's Capital, Cockburn Town, Grand Turk was set a buzzed on Saturday March 22nd when contestants of the Miss Universe Turks and Caicos 2014 Pageant showcased in a grand motorcade led by the reigning Miss Universe Turks and Caicos 2013, Miss Snwazna Adams and also featured Miss H.J. Robinson High School 2013-14 titleholder Makayla Tucker with music by DJ Shakes.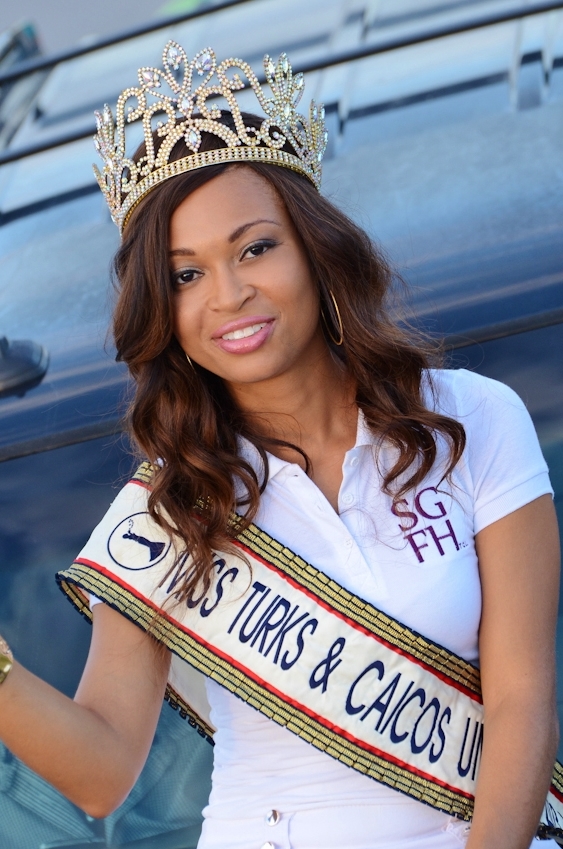 Miss Turks and Caicos Universe Beauty Organization (MTCUBO) treated the residents and visitors of Grand Turk, to the grand event that began at Wally's Restaurant and culminated with a beach party at Governor's Beach where the pageant hopefuls adorned in Saint George Fashion House polo shirts were greeted by hundreds of adoring residents wishing them well and pledging their support.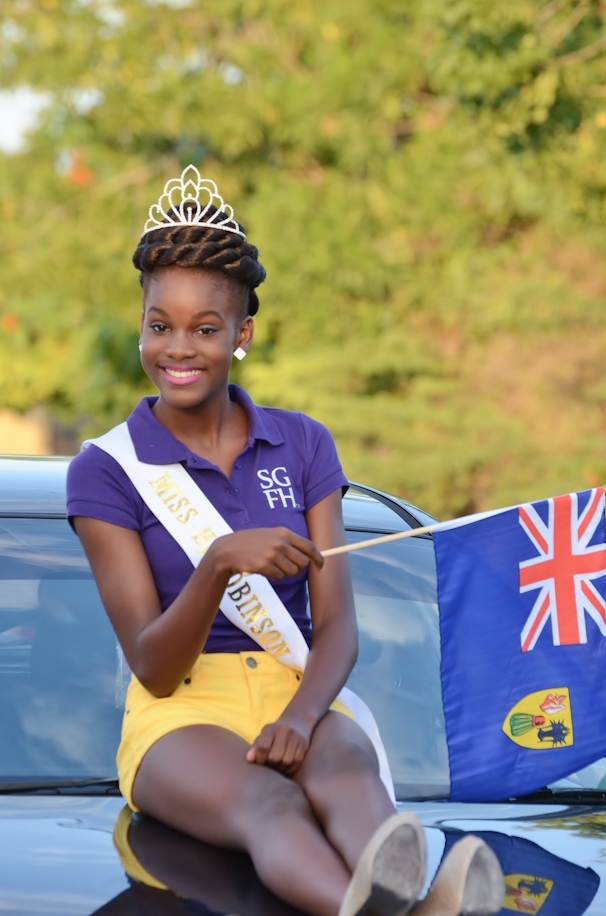 This call on the Capital marked an official salute to the residents of the Turks Islands for a successful reign of the current Ambassador who hails from Back Salina, Grand Turk and allowed the Queen a final bow on the homestead having valiantly carried the pride and aspirations of the peoples of so rich a history of pageantry.
Kazz Forbes, President of the Organization said: "MTCUBO continues to break new ground and realizing the essence of its mission to represent the entire Turks and Caicos Islands. We are overwhelmed at the response we got on Grand Turk and this bodes well for the success remaining events of the pageant series. Grand Turk continues to have a significant impact on the pageant, having given us a number of titleholders over the years. This presentation on Grand Turk has opened up the potential for events throughout the islands expanding on the depth and reach of our efforts."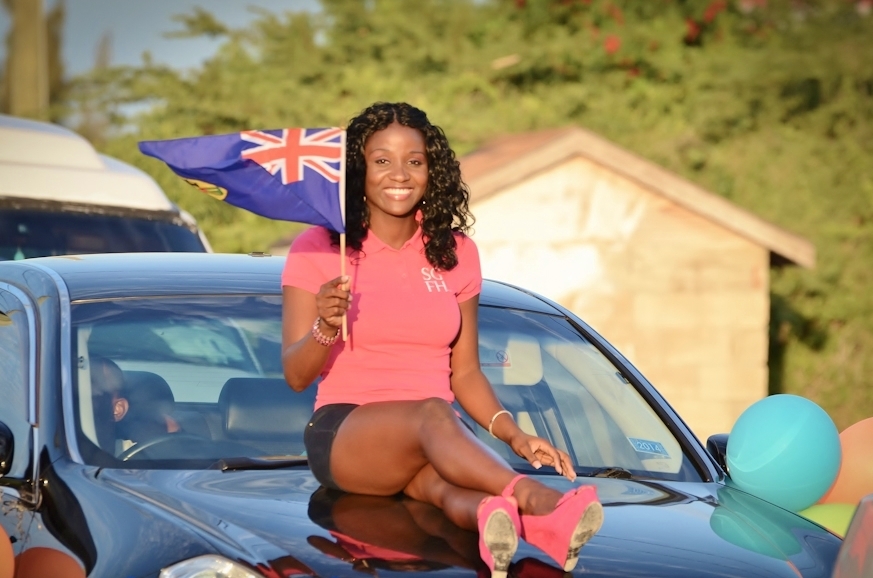 The Sassy Six – Gabreann Capron, Codee Coalbrooke, Todeline Defralien, Tashy Forbes, Shanice Williams and Shante Williams, will compete to find the one who personifies the beauty, elegance, poise and intelligence of Miss Universe Turks and Caicos 2014. The winner will be ushered onto dominate the local and international scene, as the cultural, beauty, fashion and goodwill ambassador of the Turks and Caicos Islands and compete at Miss Universe 2014.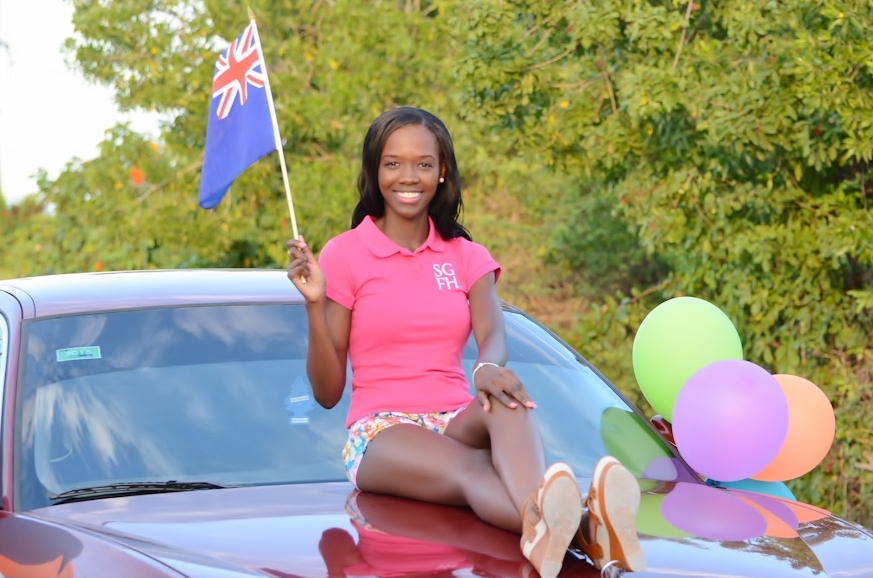 The Miss Universe Turks and Caicos 2014 Pageant National Events will take place April 24th to 26th, with a motorcade from the Tourist Board's office to Island Fish Fry on the 24th and two exhilarating nights of competitions on the 25th and 26th at Brayton Hall, Providenciales. Tickets to the competitions are limited and sold at Digicel and FOTTAC in Providenciales and at Wally's Restaurant in Grand Turk.
The Miss Turks and Caicos Universe Beauty Organization produces the pageant events under the direction of Kazz Forbes/Saint George Fashion House in partnership with the Turks and Caicos Tourist Board.
To date the pageant's partners are Digicel TCI, Beaches TCI Resort Villages and Spa, Cargo Express Services, interCaribbean Airways, Saint George Fashion House, Rock It Hot Fitness, Gilley's Enterprises, Jai's, Parrot Cay Resort, Regent Palms Resort, Paradise Smiles, Courtyard Chiropractic, West Bay Club, COXCO, A La Mode Boutique, FOTTAC, Villa Del Mar, Power 92.5 FM, 102.5 Kiss FM, Nirvana Magazine, Bowtie VIP Transfer, Zanzi Bar and Restaurant, Magnetic Media, Philosophy Boutique, TCI Sun Newspaper, Forbes Concierge, Ports of Call Resort, Tremm Jocale, TCI Cinemas, Spotlight Communications, Turks and Caicos Friends of the Arts Foundation, Floral Couture Lounge, Turks and Caicos Hotel and Tourism Association, CBMS, Couture Lips Cosmetics, Everything TCI, Times of the Islands Magazine, AVON by Shirley Hentutler, Royal Jewels, Wally's Restaurant, Flatline Videos, Evolve and B&B Service Station.
To view the Miss Universe Turks and Caicos 2014 Pageant calendar of events visit www.MissTCI.org.