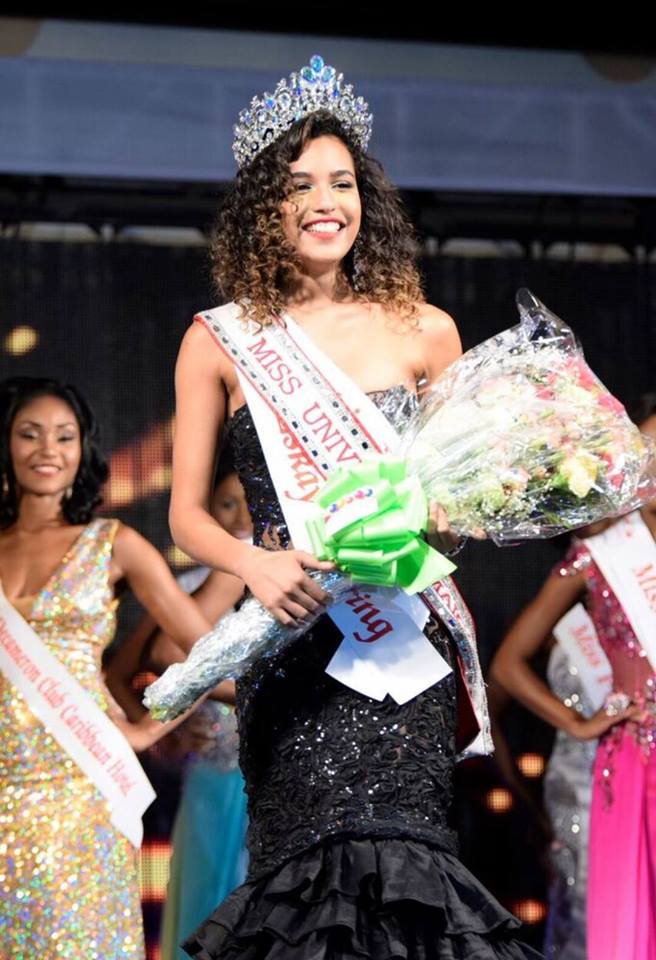 Sharlene Rädlein won the Miss Universe Jamaica 2015 Beauty, Fashion and Wellness Pageant held at the Jamaica Pegasus Hotel.
The 24-year-old professional model holds masters degrees in journalism and kinesiology. She said she joined the pageant to inspire people with her story of perseverance.
"I believe we all have a story to tell, and people to inspire and this will give me the platform to do so," she said.
In the last five years, Jamaica placed twice in Top 5 of the Miss Universe pageant. Yendi Phillips finished 1st runner-up in 2010, while short-haired Kaci Fennell was fourth runner-up in the 63rd edition held last January in Do
ral, Miami.
A survivor
Asked about her "most unusual and life changing experience", Rädlein on her profile page recalled the night she got hit by a car when she was 17.
"It was a Friday night and my friends and I decided to go to the movies. The movie we wanted to watch sold out while we were in line so we picked a later time. We had an hour until the next movie time started.
"Collectively we decided to go to a make-up store across the street. In order to get there you have to cross a major intersection that was 8 lanes.  We crossed the first 4 lanes together. I remember then looking at the light and seeing that it was red. That's the last thing I remember.
"My eyes fluttered opened and I was laying down on an ambulance stretch with my neck in a brace and straps to hold me down across my body. Panic took over and I tried my best to move my arms, legs, and neck. I was then greeted by the paramedic and asked her what happened to me and why I was there? She told me I had been hit by a car. I had no recollection of this happening.
"I was then helicoptered to the Trauma centre – I was losing blood fast.  in addition to a blood transfusion, they also performed multiple tests, including a MRI, X-Ray and stitched a gash on the right side of my head I received from the impact. I stayed a total of 8 hours in the Hospital. My vitals stabilized after 8 hours and the doctors were pleased to inform me I had no broken bones and had no internal bleeding. All of my wounds were external and I just needed time to heal.
"In 24 hours I went from laughing with my friends to go watch a movie to getting hit by a car and ending up in the hospital. It put life in perspective, In the blink of an eye your whole life could change."