Graphics by Krizza Enriquez [@kxxenriquez]
It's official: Miss International 2023 will be held on October 26th at the Yoyogi Gymnasium No.2 in Shibuya, Tokyo! First held in 1960 at the Long Beach, California, it will the 61st edition of the Japan-based pageant. It is considered as one of the Big5 Pageants alongside with Miss Universe, Miss World, Miss Earth and Miss Supranational. The current titleholder is Jasmin Selberg from Germany.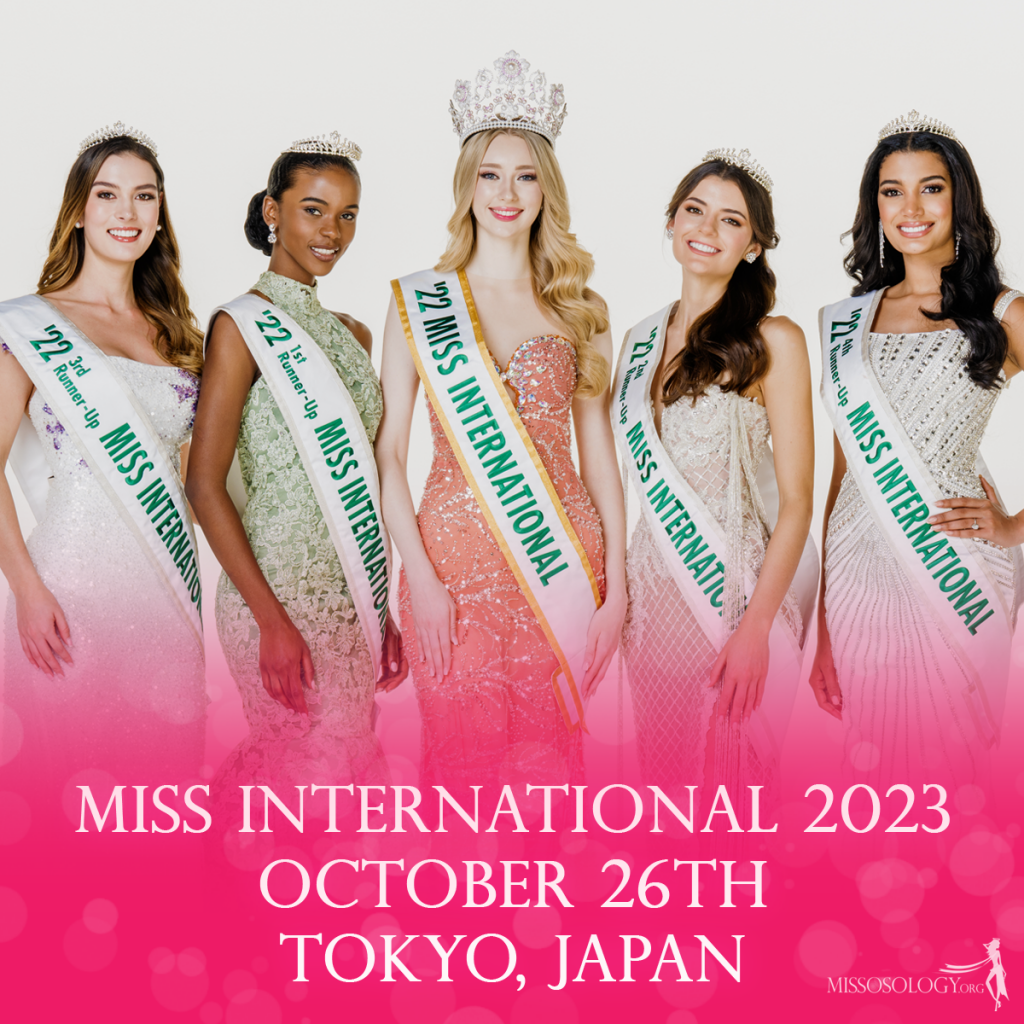 Miss International has missed three years in its entire history. No pageant was held in 1966 after the city of Long Beach decided backed out from hosting. In 2020 and 2021, the pageant was postponed due to the pandemic.
Currently, Venezuela is the strongest nation at the pageant with 8 crowns in its kitty. The Philippines is close second with 6 crowns while Germany, Spain, Colombia, Poland, Australia and the United States shares the third spot with three crowns each.