We've seen Miss World 2013 Megan Young touring Colombia, Indonesia and India. We've seen Miss Universe 2013 Ma. Gabriela Isler's movement from the Philippines to Morocco. And we also saw Miss Earth 2013 Alyz Henrich attending an environmental conference in Egypt and is set to travel in many countries. But what's with Miss International 2013? Here are some of the tidbits that Missosology has gathered.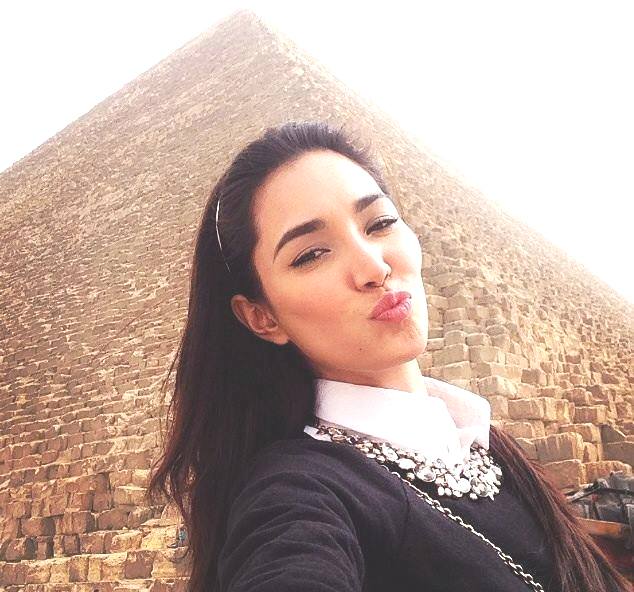 A story is currently swirling in the vine that Miss International 2013 Bea Rose Santiago was being grilled by Bb. Pilipinas on the suspicion that she earned something during her Egypt trip. The personal trip (a birthday present according to our sources) coincided with an environmental conference where Miss Earth 2013 Alyz Henrich was a guest. Perhaps it was a just a mere misunderstanding and if ever the story is true, Missosology hopes that both Bb. Pilipinas and Bea Rose will resolve the issue amicably.
Miss Hungary International is supposed to invite Bea Rose for launching of the pageant including a charity event. However, the people of Miss International is billing the national pageant with an undisclosed amount but is allegedly so pricey such that the Hungarian organization decided to invite Miss International 2008 Alejandra Andreu instead.
It seems Bea will not be going anywhere until the day that she will pass her crown in this year. This is rather a sad story for a beautiful young woman who brought so much honor to her country. She is a deserving and a wonderful Miss International but as the story suggests, her reign will be marred by the obstinacy of circumstances that surround her. A very sad story indeed.