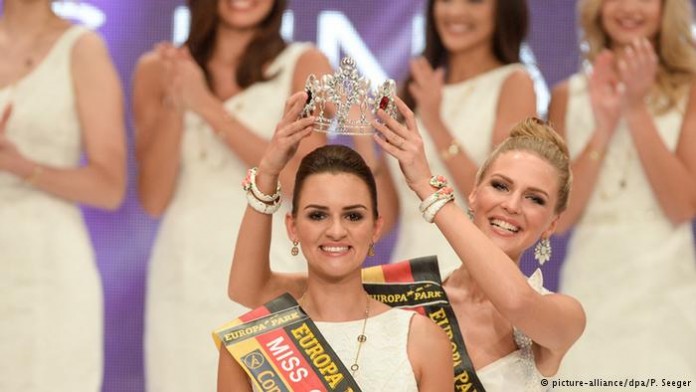 Lena Bröder was hailed as Miss Germany 2016 after a thrilling finale that saw her beating 23 other contestants. The first runner-up is Miss Schleswig-Holstein, Francesca Orru, while the second runner-up is Miss Hesse Katharina Schubert.
Lena is a 26 year old Roman Catholic religion teacher who cried as Olga Hoffman, outgoing Miss Germany, placed a crown on her head. According to news report, this is the first time that a teacher won the beauty title and the fact that she is a religious teacher surprised many in the audience and the judges. There were 20 judges among them is politician Wolfgang Bosbach, casting director Rolf Scheider and cosmetic surgeon Werner Mang.
As the new Miss Germany, Lena will represent Germany at the Miss Earth competition and can look forward to a number of top quality prizes, including a watch worth 8,600 euros from Rolandré and a Jaguar service car for her entire reign.