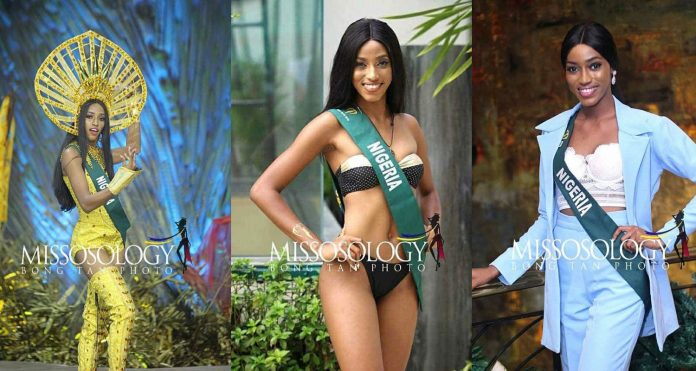 Nigeria, from time to time, would bestow the world of pageantry with some notable beauties that left an indelible mark. Agbani Darego for example, was one of the unforgettable queens during the Miss Universe 2001. While she only finished as one of the 10 semifinalists, she went on to win the Miss World 2002 crown. Then there's Toyin Raji who placed 11th at Miss Universe 1995 and took the Miss Congeniality award. She also won the Miss Personality award at Miss World 1995.
At Miss Earth, Stacy Garvey and Uko Ezinne, names that might not be familiar nowadays, made their own mark by making it to the semis of the pageant in 2007 and 2008 respectively. But it is only this year that Nigeria once again gave that rare beauty worthy of praise.
Maristella Okpala is Nigeria's contestant for Miss Earth 2018 and she did relatively well when compared to her predecessors. She took the bronze medal during the National Costume contest for the African region. And in an affirmation to her commitment to the cause of Miss Earth, she also won the Miss Earth Goes Plastic Free award.
Maristella is a very experienced beauty queen. She joined Supermodel International 2014 finishing among the Top 12. She also participated in her country's premier pageant which is the Most Beautiful Girl in Nigeria 2017 contest. In that contest, she took the Miss Photogenic and Miss Congeniality titles.
Miss Earth is yet to crown a black African beauty queen and if only Maristella were in the semis of Miss Earth 2018, she stood a great chance to be one of the elemental queens or even the Miss Earth title if lady luck was in her side during the finals.
It would be improper to compare Maristella to the likes of Agbani but she sure can be compared to Toyin. Nigeria is not a beauty superpower but Maristella showed to the world that Nigerian beauty queens can leave a lasting impression in the world of beauty pageants.