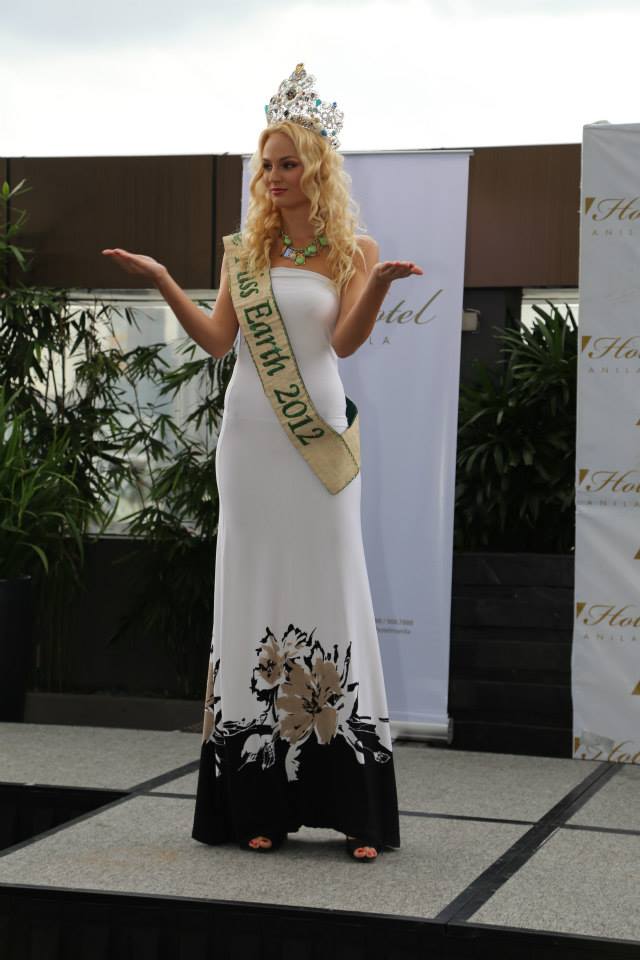 PRESS PRESENTATION REVIEW

by Carlo Tenerife

Today, November 21, the official 90 Miss Earth 2013 candidates were presented to the press to formally launch the 2013 Miss Earth pre-pageant activities at its official residence the F1 Hotel Manila at 32nd street Bonifacio Global City, Taguig.

Miss Earth 2012 – Teresa Fajskova
It was great to see the delegates from all over the world parading in their swimsuits, introducing themselves and some even emphasizing their environmental advocacy.

Those who stood out for me based on strong stage presence, beauty of face, fit body and overall alluring appeal are the following:
Brazil-Priscilla Martins, Bolivia-Maria Rene Carmona, Bosnia and Herzegovina-Vera Krneta, Crimea-Maria Makater, Kosovo-Donika Emini, Mexico-Yumelsi Cristal Silva, Romania- Ioana Mihalache, Scotland-Kiera Kingsman
and Zimbabwe- Samantha Dika.

Taking it further are the Real Standouts are those scene stealers, awe-some and might just be this year' top 6:

Thailand-Punika Kunsuntornrat, Russia- Oleysa Boslokyak, Philippines-Angelee Delos Reyes, Turkey-Ezgi Avci, Ukraine- Anatasia Sukh and Venezuela-Alyz Henrich.
At the end of the event, Hana Shampoo, one of the presenters awarded the Top 10 Beauties of Nature. They are the following:

Venezuela – Alyz Henrich, Russia – Olesya Boslovyak, China – Lisa Xiang Yang, Austria – Katia Wagner, Serbia – Andjelka Tomasevic, Japan – Yu Horikawa, Brazil – Priscilla Martins, South Sudan – Gloria Karsis Raymon, Thailand – Punika Kunsuntornrat and Canada – Sofiya Chorniy.

Miss Earth takes the proactive lead in promoting Eco-tourism to the world. The pageant now on its 13th year will be held at the Versailles Palace in Alabang, Muntinlupa. City on The 7th of December and will be shown live at Starworld at 8pm.