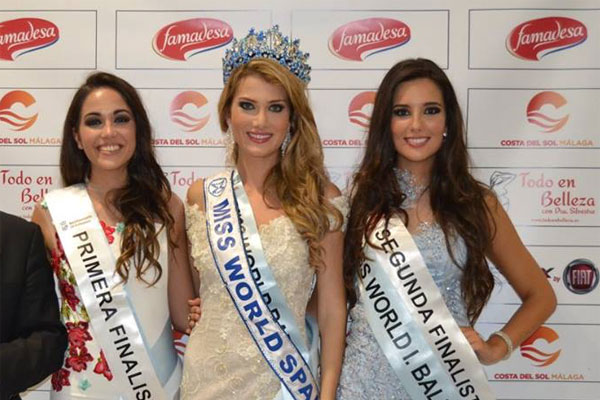 In what appears to be a direct violation of the rules of Miss world, Miss Mundo España crowned a 15 year old beauty Mireia Lalaguna in a pageant gala held on October 24. Miss World rules state that a contestant at the Miss World finals should be between 17 and 24 years old. However, for years, this rule has been violated with the consent of the organization itself.
The breach of rules comes after another breach of the Miss World tradition. Spain for the first time allowed the participation of a transgender. The issue however did not attract any huge attention and the Miss World organization did not give any comment about it.
Mireia will compete at the Miss World 2015 contest in Sanya, China provided that Miss World will allow her to compete despite the age issue. She is 5'9.5″ tall with blonde hair and blue eyes. She represented Barcelona at the nationals.
Spain is yet to win the Miss World crown although the country is the sixth strongest nation in the world of pageantry [CLICK HERE]