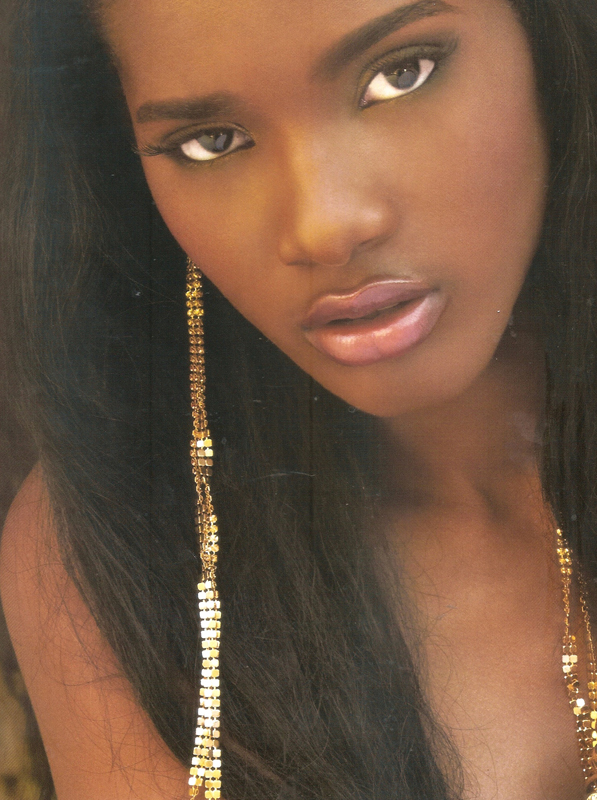 Haiti's return to Miss Universe was a welcome news in 2010 especially since the country suffered from a devastating earthquake. Despite of its comeback there are no valuable results for the country. This is quite unlike in the early years of Miss Universe where Haiti once landed as a semifinalist (Evelyne Miot in 1962) and as first runner-up (Gerthie David in 1975).
Mondiana Pierre is Haiti's representative at the Miss Universe this year. She took some time off to answer some of the questions for Missosology. Modiana is 19 year old beauty with looks that is full of sophistication and class. She hails from Port-au-Prince and she exudes a lot of confidence. She is taking it easy while at the same time, some of the pageant observers claim she could easily be the next Leila Lopes.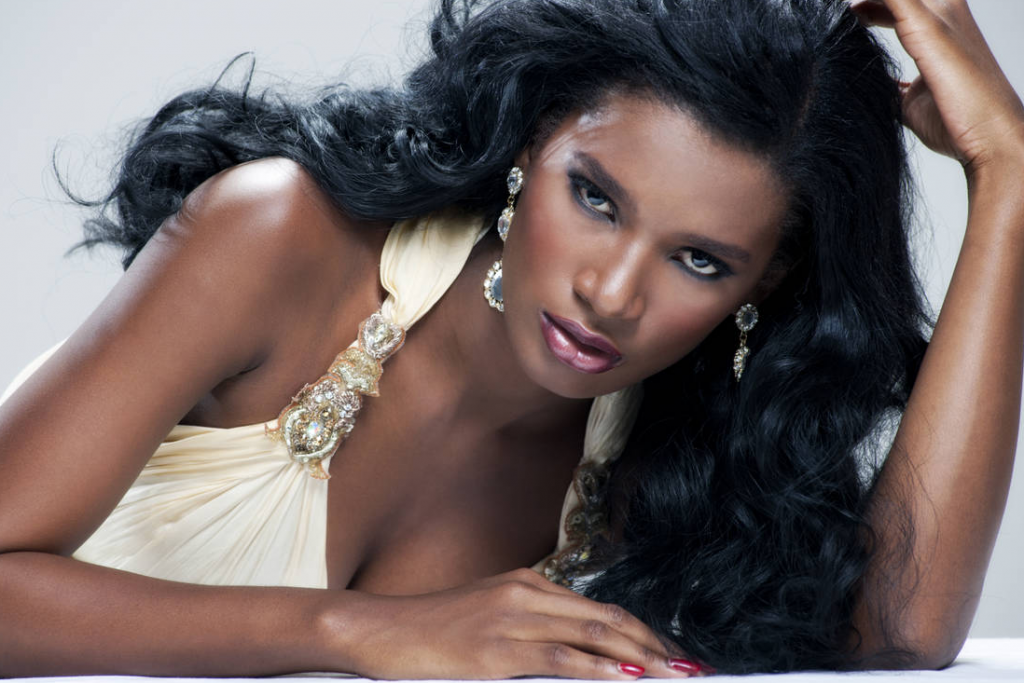 1.) Who do you think is the sexiest man alive?
The person that I think is the sexiest man alive is Henry Cavill.
2.) Who is your all-time favorite Miss Universe, why?
I do love Liela Lopez and people always told me I look like her. She was a great miss universe!
But my favorite Miss Universe of all time is Zuleyka Jerrís Rivera Mendoza  from Puerto-Rico, Miss universe 2006. It is because in many way she reminds me of myself! She's intelligent, exotic, glamorous and sexy. But what I really love about her is her depth and character. To put it in a nut shell, she is just like me!
3.) What is the most difficult thing you did to prepare for the Miss universe pageant ? Why did you do that?
The most difficult thing for me is that I had to leave my parents behind to go study English in Miami Beach , Florida for year! Although, I speak Creole and French, I wanted the opportunity  to express myself in English if I am asked to do so.
4.) What has been the  biggest disappointment in your life & how did you deal with it?
My biggest disappointment in my life was knowing that I was great in basketball and having to stop playing to pursue a career in modeling which turn out to be a great success for me. I was able to overcome that by being better in modeling. Look at me now I'm an Elite Model Look winner and today I'm Miss Haiti universe 2013! [smiles]
5.) describe your fashion sense & style.
If I were to describe my fashion sense and style, I would say that I' m a cosmopolitan women with a twist of Vogue sense of style.
6.) What does loving a boyfriend means to you?
To me loving a boyfriend means : Caring, Sharing, Understanding, Patient and being a good listener.
7.) Any beauty secrets that you would like to share the readers of Missosology?
In my country, we use a lot of herbs, one of me beauty secret come from a plant called " asosi". When you drink it, it cleanses your skin from dirt and acne. I would like to be dermatologist in the future. I started to make my own soap. If you shower with it, "asosi" will make your skin soft.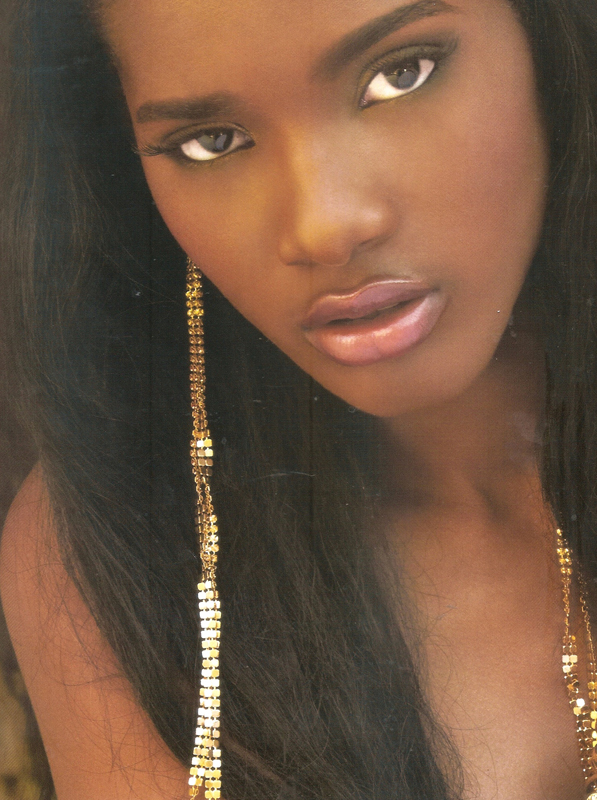 8.) Tell us about the most beautiful place in your country.
My country Haiti (The Pearl of the Antilles) has a lot of beautiful places but the most beautiful is Cap-Haïtien, a city of about 190,000 people on the north coast of Haiti and capital of the Department of Nord. Previously named as Cap-Français, Cap-Henri, and le Cap, it was an important city during the colonial period. Cap-Haïtien is near the historic Haïtian town of Milot, and Milot was Haïti's first capital under the self-proclaimed King Henri Christophe.
9.) Tell us about your mantra or secret of success?
For me my secret of success is to be ambitious and determed. Once you strive for something you will have a pretty good chance to achieve it!
10.) When was the last time you cried? Why?
The last time that cried is when I was crowned Miss Haiti Universe because I knew then I was about to represent my country.
11.) What do you like to do for fun with friends?
One of the many things I like to do with my friends is creating new choreography for dancing, visit new and exciting places and of course shoppingggggggggggg!!! [smiles]
12.) Miss Universe Organization now allows transgenders to compete in their pageant system, what's your take on this?
I think that is a good thing that Miss Universe Organization now allows transgenders to compete in their pageant system. It allows them to believe, challenge, and also express themselves. But for me, when I see Miss Universe, I see the symbols of real femininity.
13.) What would you say to someone you thinks you're not qualified or pretty enough to represent your country in Miss Universe?
Anyone is entitled to their opinion but don't forget I became Miss Haiti Universe because they believe in my looks and my capacity .
14.) What qualities do you feel you have that would make you a great Miss Universe?
The qualities I feel that I have would make me a great Miss Universe is compassion.