Miss Switzerland 2013 Dominique Rinderknecht registers as the hottest Miss Universe 2013 contestant this week. With her bubbly personal and confident demeanor, this gorgeous blonde Swiss truly exudes a Miss Universe vibe. Just like her nation, she is full of sophistication and glamor. It has been a while since Europe captured the Miss Universe crown and indeed it will be hardly surprising if the center of the continent will eventually win it.
1.) Who do you think is the sexiest man alive?
In my opinion, there is no such thing as a sexiest man alive. A man is sexy, if he has an attractive personality that is compatible with mine. In addition to this, however, there are some details which are important for me, i.e. intelligence, grooming and fashion awareness as well as a pleasant scent, a nice way with words, a good sense of humor, a protective spirit and cultivated manners.
2.) Who is your all-time favorite Miss Universe, why?
The fact that I just know them from the media makes it very difficult to choose an all-time favorite Miss Universe, because I usually only rate people whom I have gotten to know personally.
3.) What is the most difficult thing you did to prepare for the Miss Universe pageant? Why did you do that?
The biggest challenge for me is to give good interviews in a foreign language.  Therefore, I am preparing for this with a special coach.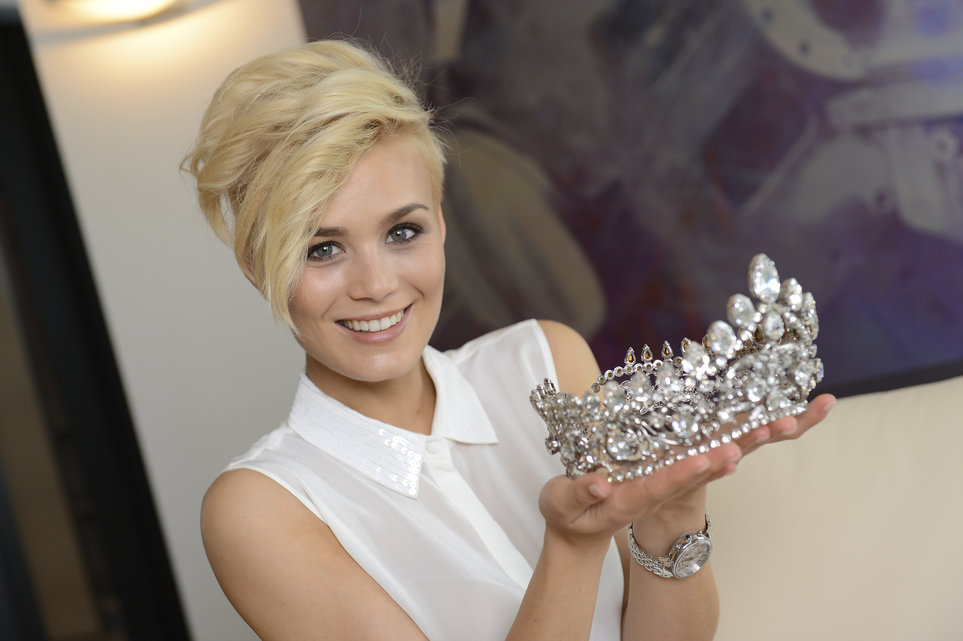 4.) What has been the biggest disappointment in your life & how did you deal with it?
The breakup of my parents was the biggest disappointment in my life. It's a very difficult situation for all persons involved . It was a tough time in our lives but my parents managed it very smoothly and my whole family still sticks together today. My parents were always there for my siblings and me. They showed us love, talked to us and taught us that the world/life is not always ideal and perfect. This is why I quickly understood why it had come to the breakup and realized that it was the right choice to make.
5.) Describe your fashion sense & style.
I love fashion! I am always up to date and love to try out new trends. I don't follow any specific style. I am like a chameleon – adaptable to every situation and willing to follow the dress codes of events.
6.) What does loving a boyfriend mean to you?
In my relationship, I expect love combined with respect, freedom, trust, support, and attention. Furthermore, I need an open-minded partner who will support me to achieve my goals. Without these elements, it is very difficult to have a healthy long-term relationship.
7.) Any beauty secrets that you would like to share the readers of Missosology?
A long-term balanced nutrition and sport are very important. In addition, regular skin and hair care and of course enough sleep are necessary, too. But overall: Without happiness that allows you smile from inside, no beauty advice is really adequate.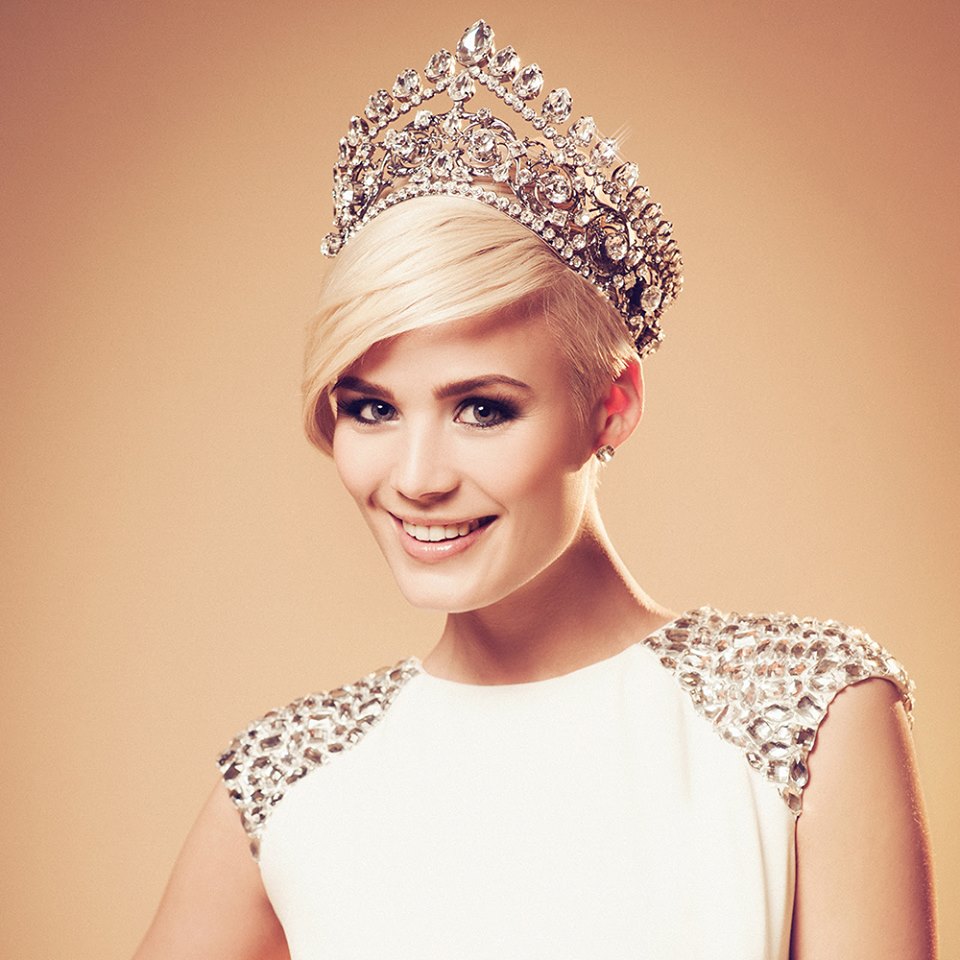 8.) Tell us about the most beautiful place in your country.
Lake Zurich is one of the most beautiful places in Switzerland. This is not because of the lake itself, it is because my father and I have been sailing on this lake since I was a baby. I love to feel the wind and listen to the noise of the water. To share these moments with my father is always a unique and very special experience.
9.) Tell us about your mantra or secret to success.
My secret to success is: Effort and a sense of purpose, handling everything well and with passion, efficiency, and self-motivation. I have learnt from my mother that you can't change situations but that you can manage them in different manners.
10.) When was the last time you cried? Why?
I cried the last time when I became a godmother, two months ago. It was a very emotional moment for me. Suddenly, this wonderful little creature had come into our lives and one of my best friends had entrusted me with this huge responsibility – the feeling was unbeatable!
11.) What do you like to do for fun with friends?
I am a very sociable person who adores good company and I have a circle of friends whom I very much enjoy spending time with. Many of them are much older than me but I love listening to people who have much more life experience than I do. I enjoy the company, the amusing and fascinating discussions, and the good food.. But I also love dancing at the classes I take or when I'm at parties with my friends.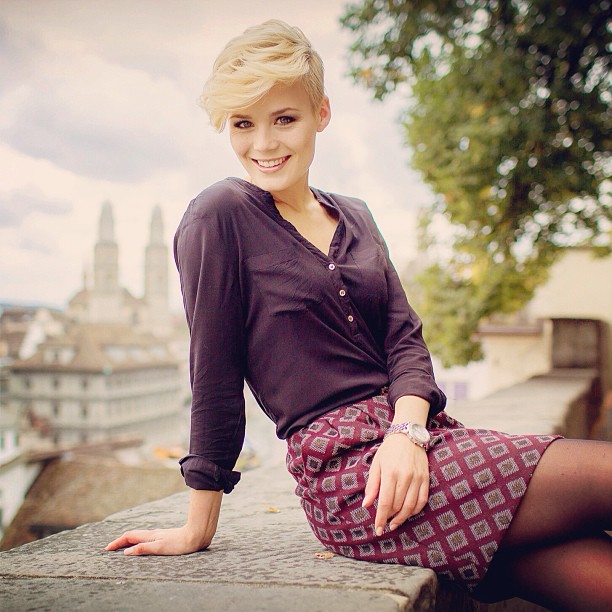 12.) Miss Universe Organization now allows transgenders to compete in their pageant system, what's your take on this?
I am a very open-minded person and I do not have a problem with this. I do not judge someone because of his or her gender or sexual orientation.
13.) What would you say to someone who thinks you're not qualified or pretty enough to represent your country in Miss Universe?
I believe that beauty or attractiveness is based on a myriad of different characteristics and qualities. An ambassador of Switzerland needs to provide a good combination and should be friendly, polite, sociable, charming, outgoing, eloquent, interested, responsible, and well organized as well as mastering several languages. These qualities all also apply to a Miss Switzerland.
As the saying goes, beauty is in the eye of the beholder. Consequently, everyone is entitled to his or her own opinion. However, I am extremely happy about the positive feedback that I have received since my election.
14.) What qualities do you feel you have that would make you a great Miss Universe?
I am very friendly, polite, social, charming, outgoing, eloquent, interested, responsible, and well organized. I also speak several languages.
Miss Universe should be a role model for young people. As Miss Switzerland, I am involved in various different charitable projects. Personally, the topic of "Education" is very important to me and I invest a great amount of time and energy in it. I am a person who loves to study and I believe that every child should have the right to education. I would like to help those who don't have such opportunities in life and motivate others who don't appreciate the opportunities they have. It would be a great honor to contribute to these endeavors internationally, as Miss Universe.
Special thanks to Kristina Joksimovic of Miss Suisse for facilitating the interview. Missosology wishes Dominique the best of luck at Miss Universe 2013