After the Top 10 finish of Vania Larisa at Miss World and the Top 16 finish of Whulandary Herman at Miss Universe, all eyes are now on Marisa Sartika Maladewi as she departs to compete for Miss International beauty pageant. What are the chances that Marisa will also be one of the semifinals?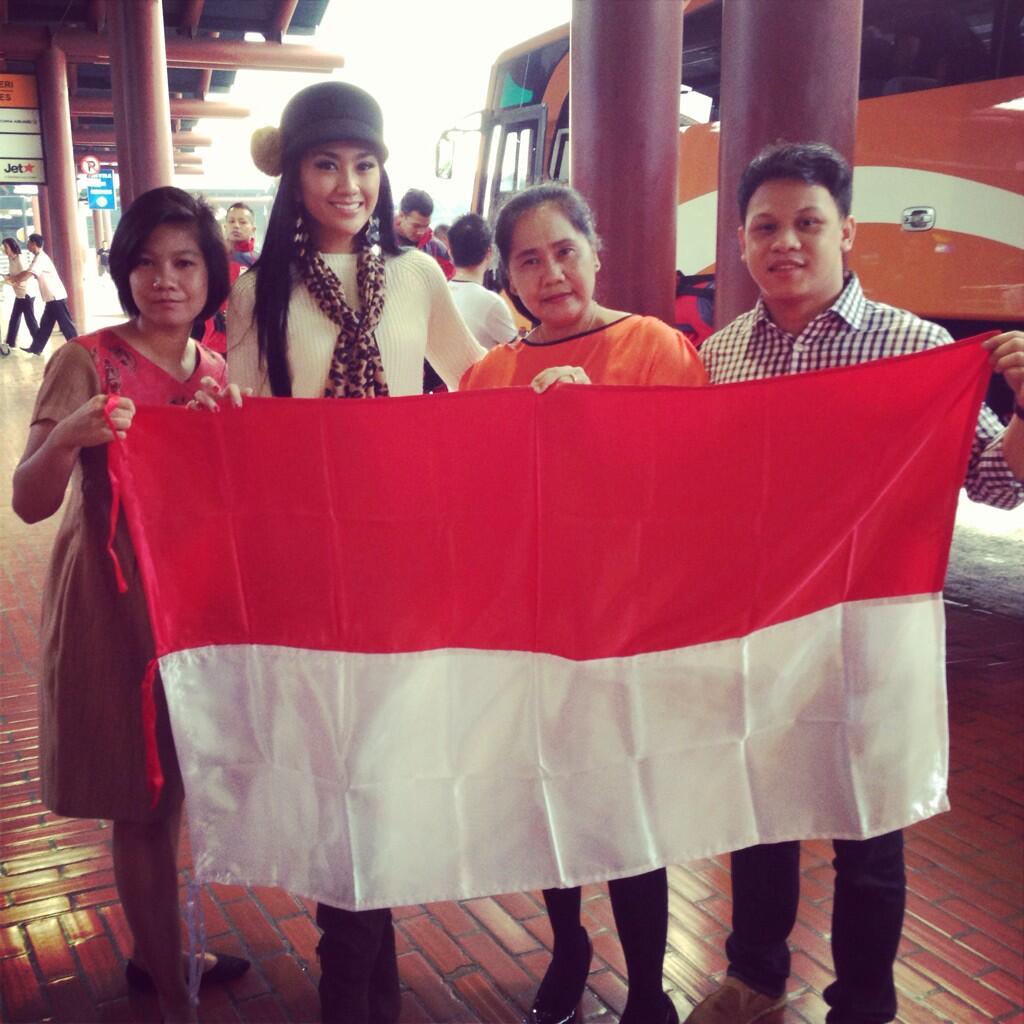 Marisa during the airport send-off
A quick look at the history of Indonesia shows that it can only boast two placements – Indri Hapsari Soeharto as 2nd runner-up in 1997 and Rahma Landy in 2007. Interesting to note that both placements occurred in between the long lull of the country in the pageant. Based on this, the weight of sash is practically negligible and therefore will not help Marisa in her quest. So where will Marisa draw her strength in order to penetrate the semis?
The rule of momentum dictates that if a country lands at the semis of a Big4 pageant and that country makes a great deal about it, other pageants take notice. So, with the good showing of Indonesia at Miss World and Miss Universe – and more likely at Miss Earth – the momentum is on the side of Marisa. The Indonesian beauty fans are also one of the most supportive and loyal in the world.
Of course, like in any beauty pageant, the intrinsic qualities of a candidate is very much important. How Marisa will fare in Tokyo in the coming days would largely rest on how she will be able to convince the judges that she is worthy to become Miss International. The pageant in the past years favored heavily the European and Latina beauties but with the crowning of Ikumi last year, it looks like the pageant is doing an Asian pivot. The analysis of Missosology shows that it is very likely another Asian will win the crown. Indonesia should pray that Marisa will eventually be the chosen one.