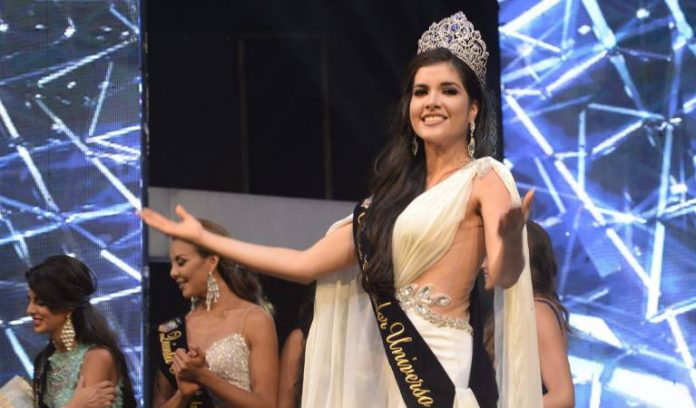 By José Antonio Coronel Aizaga, Missosology Ecuador
22-year-old, María Daniela Cepeda from Guayaquil, was crowned Miss Ecuador Universe 2017 and will represent her country in the upcoming 66th Miss Universe edition.
Jocelyn Mieles (Manabí), María Villacís (Imbabura), Dayanara Peralta (Guayas), Rosa Torres (Los Ríos) and Nicole Hidalgo (Chimborazo), ended up as the 1st, 2nd, 3rd,4th and 5th runners-up, respectively.

Completing the top 10 were Génesis Parra (Guayas), Sofía Peñafiel (Guayas), Katty López (Manabí) and Mónica González (Guayas).
The 22 contestants paraded both in swimsuit and evening gown, which determined the top 10. To select the top 6, the scores of the preliminary judge interview were added.
The special awards winners were Jocelyn Mieles (Manabí), Miss Friendship and Photogenic; Dayanara Peralta, Miss Cielo and Popularity; and Marjorie Vivas, Miss Punctuality.

María Daniela's confident answer conquered the judging panel when she was asked: "What does beauty means to you?"
"Good evening Ecuador! For me beauty is more than those physical attributes we see, it is more, it is what a woman projects, what you express in your look, is that essence you have. Beauty goes beyond what you can see physically and is that essence that differences us from the rest. Thank you so much!"
For the runners-up, it will be determined in the upcoming days and according to different factors if they will join Miss International, Miss Supranational, Miss Grand International, Reina Hispanoamericana and Miss United Continents. Missosology.Org