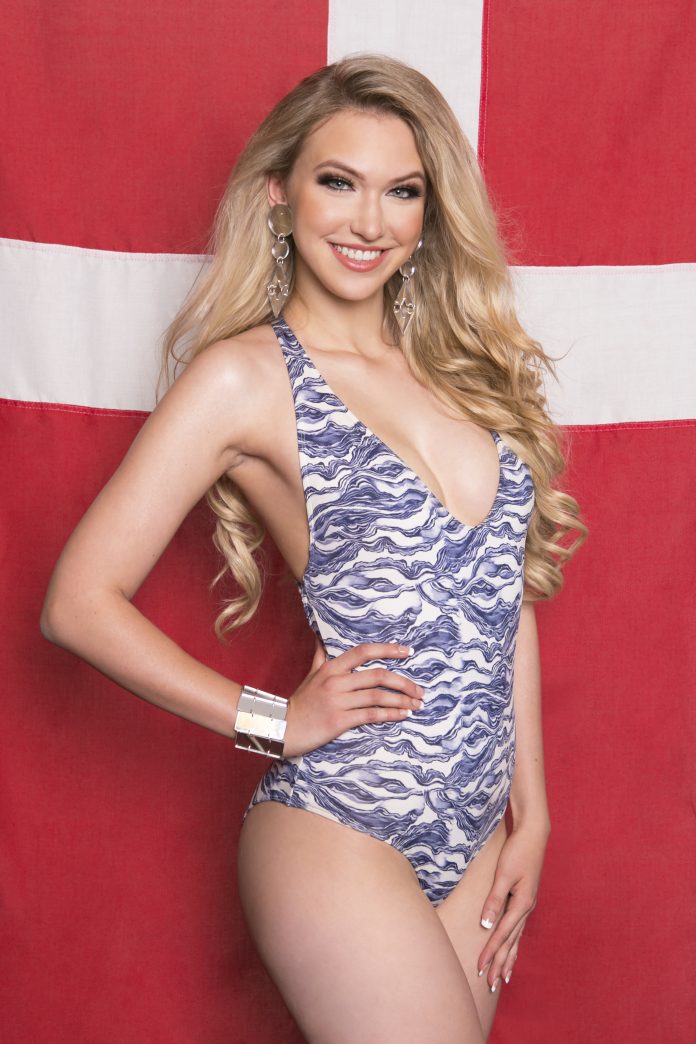 Louise Arild is Miss International Denmark 2018
From Miss Danmark National Director:
MEET MISS INTERNATIONAL DENMARK 2018 – LOUISE ARILD!
We are very excited to announce that our Miss Denmark 2018 1st Runner-up – Louise Arild is the newly crowned Miss International Denmark 2018 who will represent her country at the 58th edition of the Miss International pageant will be held on

November 9th 2018

in Tokyo, Japan.

Miss International is one of the Big Four international beauty pageants along with Miss World, Miss Universe, and Miss Earth. The current Miss International is Kevin Lilliana of Indonesia who will crown her successor at the Miss International 2018 Coronation night in Tokyo.

Louise Arild is a 23 year-old University student that stands at a height of 178cm. She was born in Copenhagen, Denmark, but moved to Singapore with her family when she was only 6 months old. She was raised in Singapore and spent the entirety of her education in international schools, being immersed in a multicultural environment for the majority of her life. At the age of 18, Louise moved back to Denmark, where she decided to travel to Hong Kong for 2 months to pursue her modeling career, having worked as a model on and off since she was 7 years old. Upon returning to Denmark, Louise started her University education. She is currently studying a Master's degree in Psychology at the University of Copenhagen, and hopes to dedicate her career to helping people suffering from trauma. Besides University, Louise is working as an assistant at a crisis psychology center and is part of a team conducting research into Post-traumatic Stress Disorder.

Louise is the definition of a "people person", and she loves spending time with others. She is a caring, enthusiastic and ambitious young woman, with an eager curiosity about the world around her. Louise is always keen on adventure, having tried activities like white water rafting in Thailand, sailing in Australia and trekking in Malaysia.

She has been involved with charity work for many years, doing things like visiting hospitals and old age homes and voluntarily counseling young people on their problems through the Danish Red Cross Youth. One of her best values is that she treats every person the same, regardless of similarities or differences – she is a warm, kind-hearted woman, who will always meet you with a smile.

Big Congratulations to Miss International Denmark 2018 – Louise Arild! We can't wait to follow your journey to Japan and know that you will for sure represent Denmark with pride! We are sooo excited for you!
Miss Denmark Organization