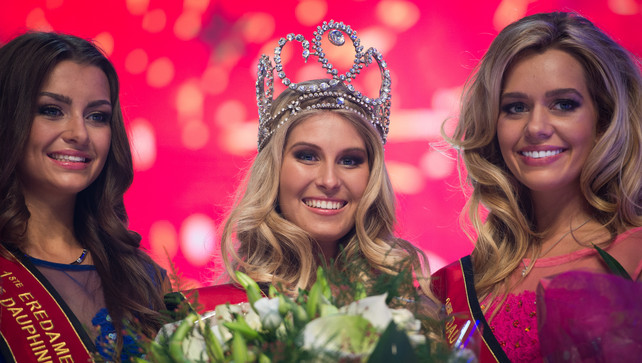 Lenty Frans, a 21 year old beauty from Antwerp won the Miss Belgium 2016 crown during a fabulous event held in De Panne and beamed live on TV across Belgium.The first runner-up is Stephanie Geldhof, 18 years of age from Erpe-Mere, while the 2nd runner-up is Bo Praet, 20 years old from Laarne.  Lenty bested 30 other contestants some of which are from the French speaking Walloon region while some are from the Dutch speaking Flemish areas.
Outgoing Miss Belgium Annelies Törös, also from Antwerp, passed her title along with much pride and excitement. Annelies was one of the semifinalists during the Miss Universe pageant.
Lenty Frans, a medical student who loves to dance, will probably represent Belgium at the Miss Universe contest. In 2015, the winner competed at Miss Universe while the runner-up participated at Miss World. Darline Devos, the one who runs the Miss Belgium contest, however said that it is not yet clear on which pageant they will send the new winner.