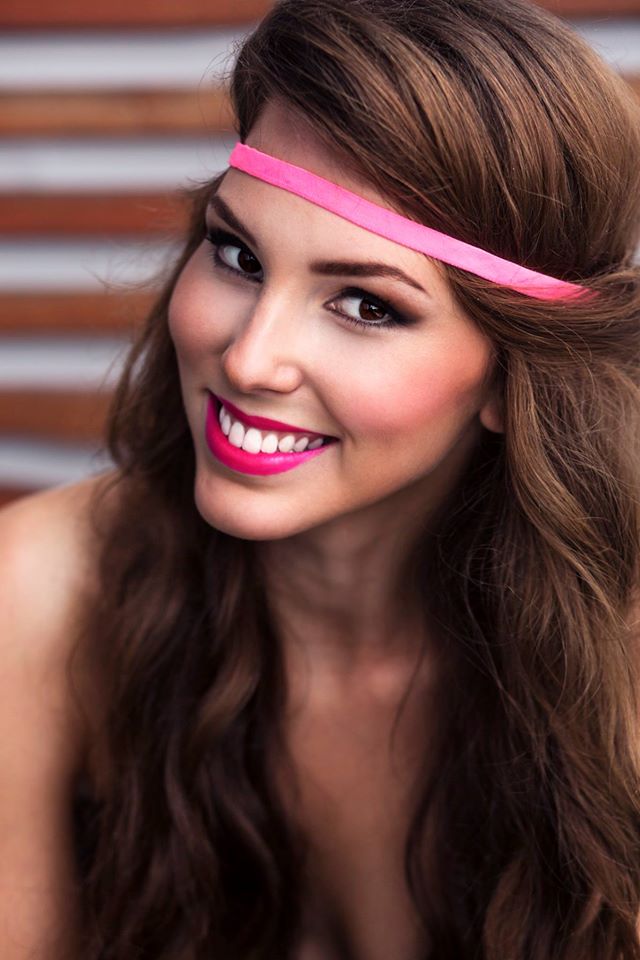 BEAUTY TALKS: Laura Longauerová
Miss Slovakia World 2014
Tell us something that most people don't know about you.
You may not believe it, but I really enjoy doing house works, especially lawn mowing – this is the activity that nobody in my family does except for me.
Who is your favorite Miss World and why?
Miss World brand has already introduced us 63 titleholders and therefore it is hard to choose just the only one, for sure. However, If I had to choose one I would choose the reigning Miss World Megan Young from the Philippines and I am sure if you give this question to the others, many of them would answer the same. Megan is not only beautiful woman, but I am impressed by her behavior, charisma and I really believe her thoughts, words and I for one share many opinions with her.

What is your idea about the Beauty with a Purpose concept of Miss World?
My Beauty with a Purpose Project is about helping children with a heart diseases.
I keep on visiting the Children's Cardiocentre, the only one in Slovakia, and after seeing all babies and children who are ill, I realized how lucky I am to live in a healthy family – you may have everything in the world, but without health everything is nothing.
During the final of Miss Slovakia people could send their texts to support this Cardiocentre and we have collected a very nice amount of money that were used for those that need it the most. After that I realized further that I want to help children in every possible way and therefore I do prepare many activities for making my plans active.

What will be your costume and dance for Dances of the World?
I have a very very big connection to the Slovakia's  traditions. I have been dancing Slovak national dance for a very long time and I hope I will get a chance to prove it during the Dances of the World, too.
Anyway, I will perform in a costume that belongs to my grandmother and is typical for our region of Podpoľanie and the town I live in – Detva. It is all handmade and my skirt is sewn by unique techinque of embroidery using the oblique needles that are typical for Detva. On the shoulder part I have sleeves decorated by orange embroidery and there is also a small jacket which can have various colors and motives, everything is about a fantasy.
What is your favorite color and why?
My favorite color is white because it evokes in me purity, peace, harmony and elegance. It can be combined with various other colors and everyone looks younger and fresher.
If you can choose which designer will design your gown, who it will be and why?
If I could choose just one, it would be a fashion designer Valentino, because everytime when I see his fashion shows I have to say that his collections are very similar to my favorite clothing. I like the cut, color and every single piece of clothes to look very elegant. I feel that his work is full of femininity and excellence.
What particular place in London do you really want to see?
I have been to London for two times already, once in spring and another time in summer and I have seen the  most of historical monuments and places I wanted to see in London  and I just can not wait to see it all again and even more.  I have never been to London during autumn or winter time, so I am quite curious about it, especially as the Christmas is coming soon, so I am sure that London will sooner be lighting with thousand of lights and different colors and I will immediately get back to my childhood. The spirit of Christmas, the atmosphere and a lot of beautiful decoration will be for me one of the most beautiful experience.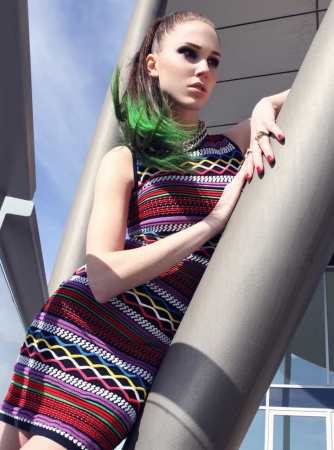 What will make you stand out at Miss World 2014?
I think that I am a person who is always smiling, spontaneous, very natural and I try to enjoy every moment in my life. It is very important to be myself and do not forget to be modest all the time. I never get satisfied with a single success, but still try to move forward and to be even better.
Among the countries participating at Miss World, which one do you think should you watch out for?
I am going to meet up with the more than hundred girls from all over the world. Every single girl will be special, different and as national winners, I am sure they will be pretty outside and inside, too. I will do my best to get to know closely as many girls as possible, but do not think there is any country I should already watch out for. Do not try to convince me guys, that the "sash factor" really matters.  I will prove you wrong.
/TOMAS HABERL INTERVIEW