Miss World Washington 2020 and Miss World America 2020 contestant Shree Saini is a survivor. She overcame a heart condition which she had since birth and a life-changing car accident. In this article, Missosology-USA takes a look at the accomplishment of this remarkable young woman.
Shree has been nominated in 10 categories, for her service work and efforts in pageantry. These include: Best Titleholder (previously won), Most Impactful, Best Pageant Volunteer, Best in Education, Best Content, Best Talent, Best Nonprofit, People's Choice, Best Entrepreneur and Most Photogenic/ Physical Fitness
 As part of her Miss World America journey, Shree is involved in 12 Beauty with a Purpose Projects. She recently donated her car to children in need, through Wheels for Wishes & Wellness, a nonprofit that has helped grant over 10,000 wishes for children and had $78 million in donations. This car will now enable the family to have better access to their job, become self-sufficient and allow their kids easier access to their education. 
February is Heart Health Month and as American Heart Association National Spokeswoman, Shree was invited to give interviews on TV and media stations, to survivors of heart disease and health care workers. 
On each channel, she shared information on how to have a healthier and a more emphatic heart.
Shree's story and BWAP service work was featured in 6 TV/media stations including KKNW 1150, KIXI 880, KQMV Movin' 92.5, KNUC 98.9, Q13 FOX and King 5 Washington  In the past several months, she has distributed 20,000 "Compassionate Treat Cards" to different schools, churches, and non-profit organizations. These compassionate treat cards help increase "generosity of spirit", as they are awarded to those who do acts of kindness. These cards can be redeemed at all of Shree's business locations for free ice creams, popsicles or hot chocolate treats.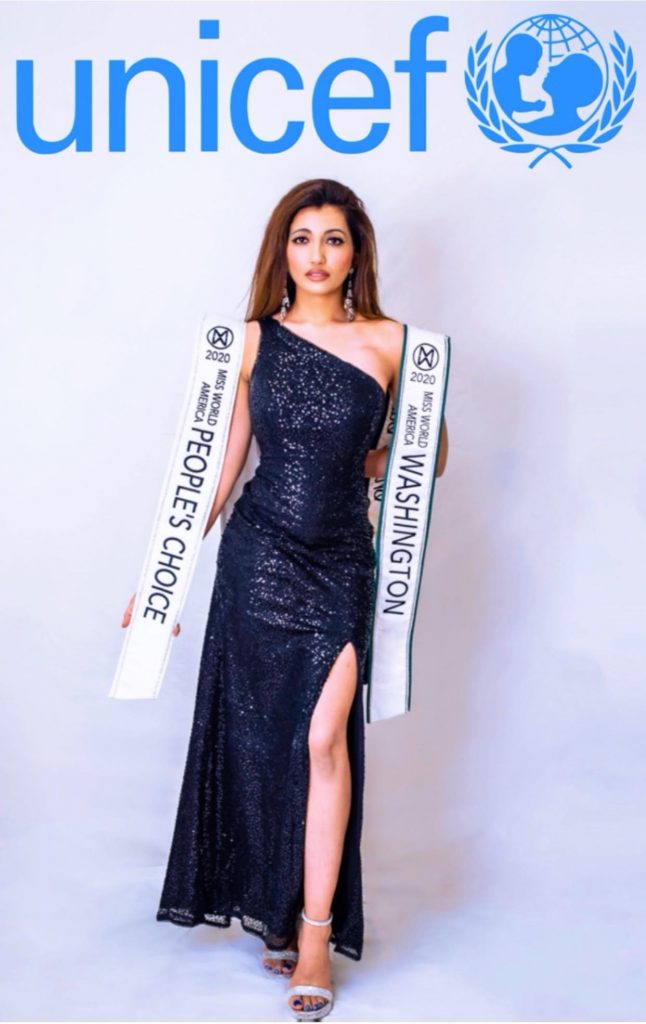 To help restore hope, Shree donated 500+ articles of warm clothing to homeless shelters. In the last few months, she not only gave away her items, but she made phone calls to her family and friends, encouraging them to donate warm clothing, shoes, gloves, socks and household items.  
She also pitched in to help injured veterans' transition into civilian lives, Shree has been serving the Wounded Warrior Project for over a decade. Wounded Warrior Project provides healing in areas of mental, physical, and financial wellness. Last year in 2020, 28,282 warriors participated. WWP has served 71,866 registered alumni and 11,494 registered members. begin their journeys to recovery. 
Shree's story, service work went on to be featured on the cover of "Beauty Global Network Magazine". The editor congratulated her on "America's Beauty with a Purpose Ambassadorship" and donated proceeds from the magazine to St. Jude Children's Research Hospital. St. Jude has treated children from all 50 states and around the world in more than 70 countries. The hospital costs about US $2.8 million a day to run, but patients are not charged for their care.