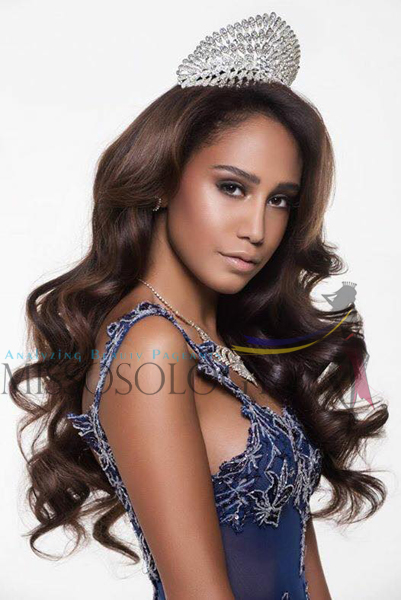 Cuba will be represented by Heidy Fass at the Miss International 2015 pageant which will be held in Tokyo, Japan on November 5. Smart, eloquent and very experienced in the modeling world, Heidy talked with Missosology in length about her preparations in the pageant and about the pressing issues of the world.

1. Tell us something about yourself, where you grew up, your likes and dislikes and your hobbies?
My name is Heidy Fass, I am 22 years old and I was born in Havana to Cuban parents. At the moment I am studying Journalism and working as a model. When I am not working or studying my hobbies are writing and reading, horse riding and yoga. I love sports like scuba diving when I am underwater it is amazing, seeing the animals, enjoying nature, Cuba is the best place to go diving. Another thing about myself is that I absolutely love is dancing.  When I was a little 2/3 years old my mom told me I was already always dancing everywhere and always. Must be my Cuban Blood 🙂
2. What are your preparations for the upcoming Miss International Pageant?
Since I was crowned Miss Cuba International 2015 one month ago it has been very hectic but amazing. I went to the film festival in Spain with my designer Julio Battaglia and have also been to the Zurich film festival. Besides these events I have been studying a lot on Japan. This is something I enjoy since traveling and learning about new cultures is my favorite thing to do. I also have been taking catwalk lessons and my director Noemi Melendez is always there for me to give me nutrition tips or tips in general. I have a great team and I feel really blessed with all their help.

3. What are your expectations on the upcoming Miss International Pageant ?
I love traveling and learning different cultures is something I really enjoy. I am thrilled to meet the other delegates from all over the world I'm super excited. I hope to learn more about the Japanese culture. The Japanese culture is very different from the culture I was born or raised in so for me this is a great opportunity to learn new things. Also the Miss International pageant is a great platform that gives us a voice to share our platform. I hope to make my country proud and this is possible with a lot of hard work and dedication.  I don't mind working hard, quite the opposite. I believe working hard to achieve your goals as I do I call it called passion. As a Latina I am very passionate about this pageant and its message of peace.
4. What is your opinion regarding the refugee crisis that hit Europe. Should the UN welcome more Syrian refugees? Why or why not?
At the moment I'm studying in the Netherlands, Europe. At school I learned about the World War II and how thankful the Jewish people are about all the European countries that took them in as refugees. They have been all productive people in European society. They have all contributed to build and make Europe strong. I believe we should never forget what we have learned from the past. We can no longer pretend this is not happening or that it does not affect us. One must think this could be us – it could be our mother, father, child or friend. How can we say no to people in need? How can we refuse to give anyone safety, food, shelter these are primary human rights. But Europe cannot be the only continent to carry this responsibility. Other countries must help as well.
5. Gay marriage is legal now in the United States and Ireland? What is your opinion about it?
For me marriage should be about love. Love is love, and if two people love each other and want to be together, they should have the right to marry. It should not matter if they are the same or opposite sex. Love is love. On the other side I do understand that there are people who don't approve with gay marriage due to personal or religious reasons. These people have the right to have their own opinion, but they do not have the right to tell other what to do with their lives. However for other countries, I believe that the people should vote on what they feel best for their country. But in my personal views I believe that one should have the right to marry who they wish.
6. What is your opinion that Cuba has opened a diplomatic relationship with the US?
The political situation has been challenging in the past. The strained relationship with the US has brought some hardship within Cuba. Now that the US & Cuba has stated to restore their relationship, I believe that this is a great opportunity for the Cuba to develop, in a political and economic way. I do think great things will come from it. It is very important for countries to have the possibility to develop & grow in such ways. These changes brings us more jobs, now US companies will be able to invest in our island. I do hope that the embargo be lifted soon so that we can freely trade with the US this will help the country.  Cuba is a wonderful island with caring people and I also would like the US citizens get the chance to discover Cuba.
Special thanks to:
Ms. Melendez 
National Director 
MCO 
www.misscuba.net 
www.facebook/misscubaorg