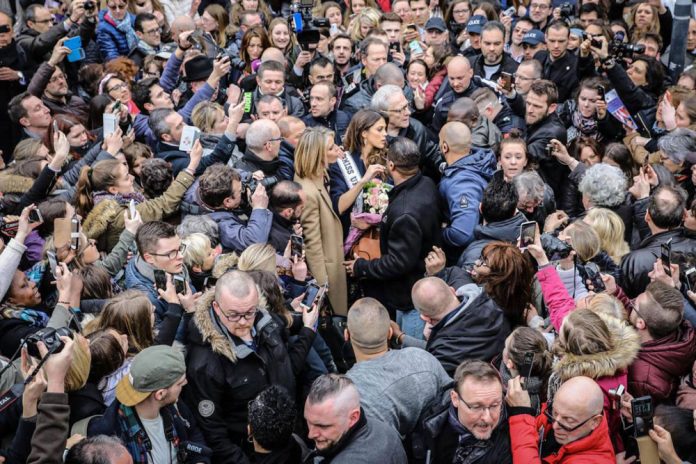 Miss Universe 2016 Iris Mittenaere received a warm homecoming celebration in her home city of Lille as throngs of people lined up in the streets to welcome the beauty queen. Lille was the host city of Miss France 2016 when Iris won the title representing the department of Nord-Pas-de-Calais. The area borders with Belgium and is now known as Hauts-de-France.
Iris boarded a double-decker bus emblazoned with Merci Iris (Thank You Iris) as the celebratory parade snaked through the city's main streets. She was accompanied by her mother and grandmother. Camille Cerf (Miss France 2015), Rachel Legrain-Trappani (Miss France 2007) and Sylvie Tellier, national director of Miss France was also spotted alongside Iris.
Check out some of the photos during the celebration!