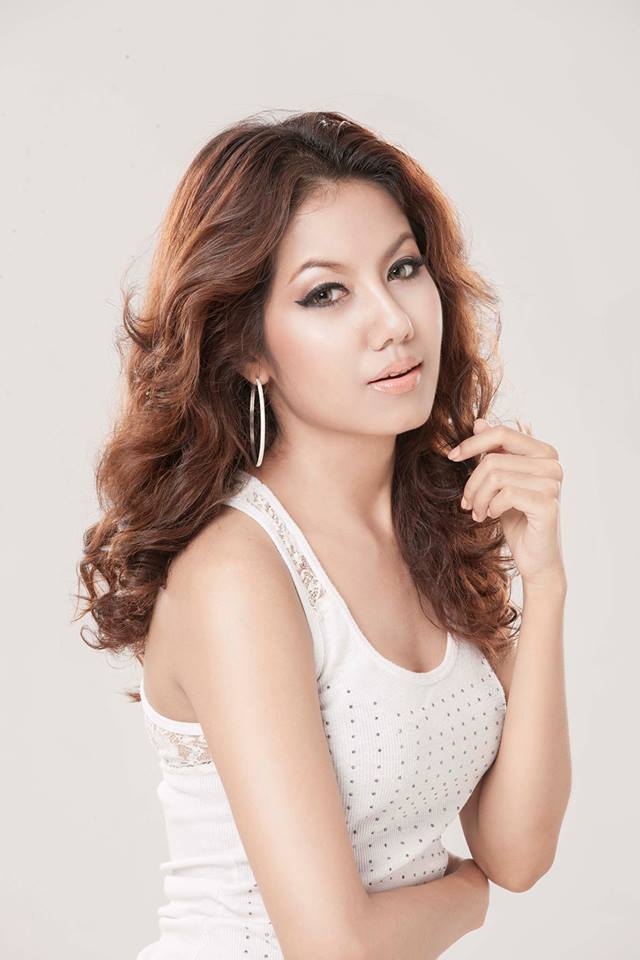 BEAUTY TALKS WITH GONYI AYE KYAW  by Stephen I. Diaz
It is with great pleasure that we have interviewed the very down-to-earth and lovely delegate of Myanmar for this year's Miss International Beauty Pageant.   Myanmar is one of the few countries, together with Japan and the USA,  that has been organizing a separate national pageant for their Miss International representative.   Since last year, they have organized a spectacular pageant night where local tradition and culture, as well as individual talents were the highlights of the show.   This year, Gonyi Aye Kyaw, emerged as the top winner from a list of equally beautiful and intelligent finalists, during the pageant night held on February 24th.  But what had really set her apart from the rest was her talent.  Being named Best in Talent, Gonyi became the darling of the night, and easily captured the judges' nod.   Let's get to know more about this beauty from Mandalay.
1. Please tell us something about yourself, your family background and your ambition in life.
My name is Gonyi Aye Kyaw. I am 24 years old. I have a B.A (English) Degree from the University of Foreign Language in Myanmar and Diploma in Computer Studies from NCC education in England.  I have four family members, my parents and my elder sister who is  now in Tokyo.  I do volunteer works, such as taking care of animals. In fact, I have two dogs in my  house, four in my living compound and I take care of every single street dogs along my home street.   We feed them all everyday.  It is so much fun and it gives me a sense of satisfaction.  I am also a volunteer group leader at Chan Mya Thu Kha, which is a non-government organization in Mandalay, Myanmar.  We drive Hearse Vehicle for poor people who can't afford a decent burial for their loved ones.  We do this in my hometown in Mandalay.  We drive the coffin from their home to the cemetery.   Since January 2010 until now, we provide this service twice or thrice a month.  My ambition in life is to have self fulfillment and being able to help people in need and share what I have with them.
2. Tell us something about a typical childhood in Myanmar, based on your personal experience. 
It's funny that you ask that because today in Myanmar is Tan Saung Taing, the full moon day festival, so I want to talk about my childhood concerning this celebration.  In Myanmar, we have famous full moon days like Tha Din Gyut which is the "lights festival", Tan Saung Taing which is the "hot balloon festival" and many others.  But on this full moon day we hold not only hot balloon festival but also we steal each other's things for fun like we move our neighbors'  flower pot in front of their house to another house, or something like that. In the morning, our neighbor would be in trouble looking for his stuffs.   And we played hide and seek games on the street under the moonlight, switching the street lights off.  The people in Myanmar believe that on this full moon day, if we eat our traditional vegetable salad which we call Malzali at  midnight, we will live longer.  However,  this salad has a very bitter taste, so we, the children didn't want to eat and just ran away from the elders who would fed it to us.   It has  been such a good memory in our childhood that Myanmar, being a land of festivals, I could recall that we celebrated almost every full moon days.  Whenever I recall those memories, I can't help but smile.   I'm really thankful to you for asking me this question.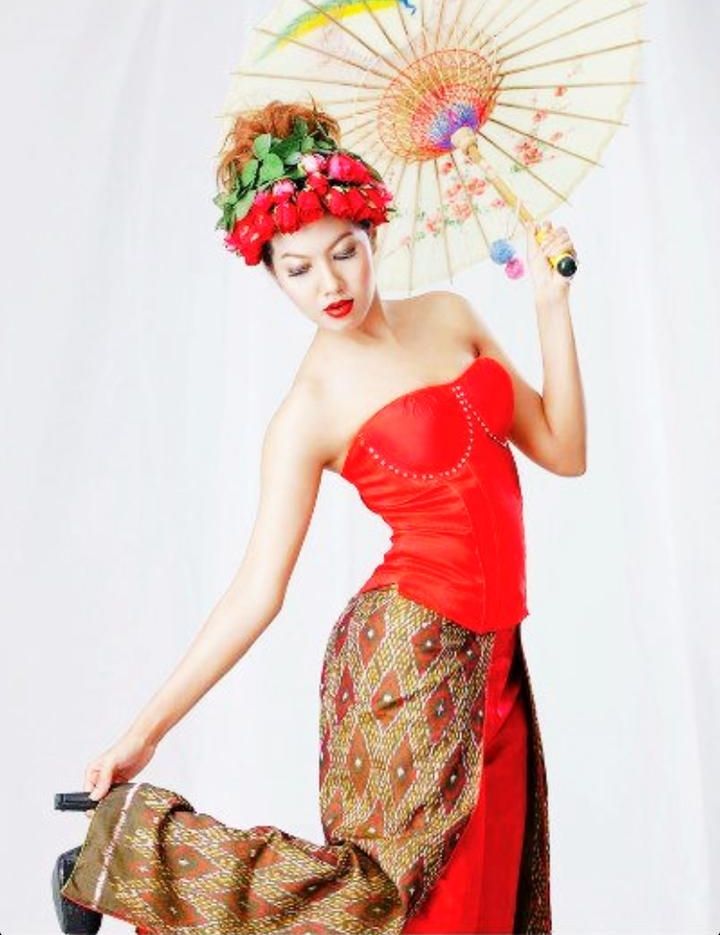 3. Where in Myanmar did you grow up, and tell us a little bit about its history and culture.
I grew up in the second capital of Myanmar, Mandalay which was also the last kingdom of my country.  Mandalay is still a city of tradition.  Our government doesn't allow any club and bars which can ruin our culture.  Our city is famous for its world's longest teak bridge, U Bain bridge, and world's biggest stone book.  I think the name of our city itself is so glorious, that there are songs, hotels and restaurants that are named after it.
4. How important is the Miss International Myanmar title for you?
Miss International Myanmar is very important for me because my countrymen support and expect a lot from me to do my best for this international pageant.  I appreciate the amount of support  that I get from Myanmar citizens who encourage me to do my best and in return, I have to prove to them that I can make Myanmar proud and be happy if I win the title.
5. Myanmar is now very famous for your loyal fans! Why do you think this has happened?
I think the primary reason that I am famous among my loyal fans, both online and in real life,  is because Myanmar people are hungry for winning a title in international beauty pageants and modelling competitions. It has been over 50 years since the country has sent a national representative to the  international beauty contests, and we just came back last year.   So I hope that these loyal Myanmar citizens will continue to support, encourage and hope that we will reap the harvest of success in the finals.
6. Aside from winning the title, what do you want to achieve at the Miss International pageant, which will be held in Tokyo, Japan?
Aside from winning the title, I aspire to do my best no matter what the outcome will be, and prove to my country that I can be a good Myanmar ambassador to the world, and a good role model to my fellow Myanmar citizens.  I also want to share to them my experiences so that the younger generation in the future will be able to attain success through good values.
7. Finally, why do you think you should be the next Miss International?
I should be the next Miss International winner because I can prove to the judges and the audience that I am the right candidate for the title.  I do value three characteristics in life. First, I treasure love by showing genuine love to others.  Second, I promote peace among my peers, friends, colleagues, family and in society as a whole.  And finally, I am someone who is  very excited when I achieve something through simple acts of  kindness and respect to others.   Life, in general, can be energized, and individually, we are further motivated through everyone's simple acts of kindness.