Emma Rose Collingridge was crowned Miss Universe Great Britain 2021 during the finals held October 16 at the Riverfront Arts Centre in Newport.
The 23-year-old part-time model and BA (Hons) English degree graduate from Suffolk bested 28 other finalists for the title. She will represent the nation at the 70th Miss Universe competition in Eilat, Israel in December. She suceeded 2020 titleholder Jeanette Akua.
Christina Chalk and Amy Meisak placed first and second runners-up, respectively. Stephanie Hill and Charlotte Kamale completed the Top 5.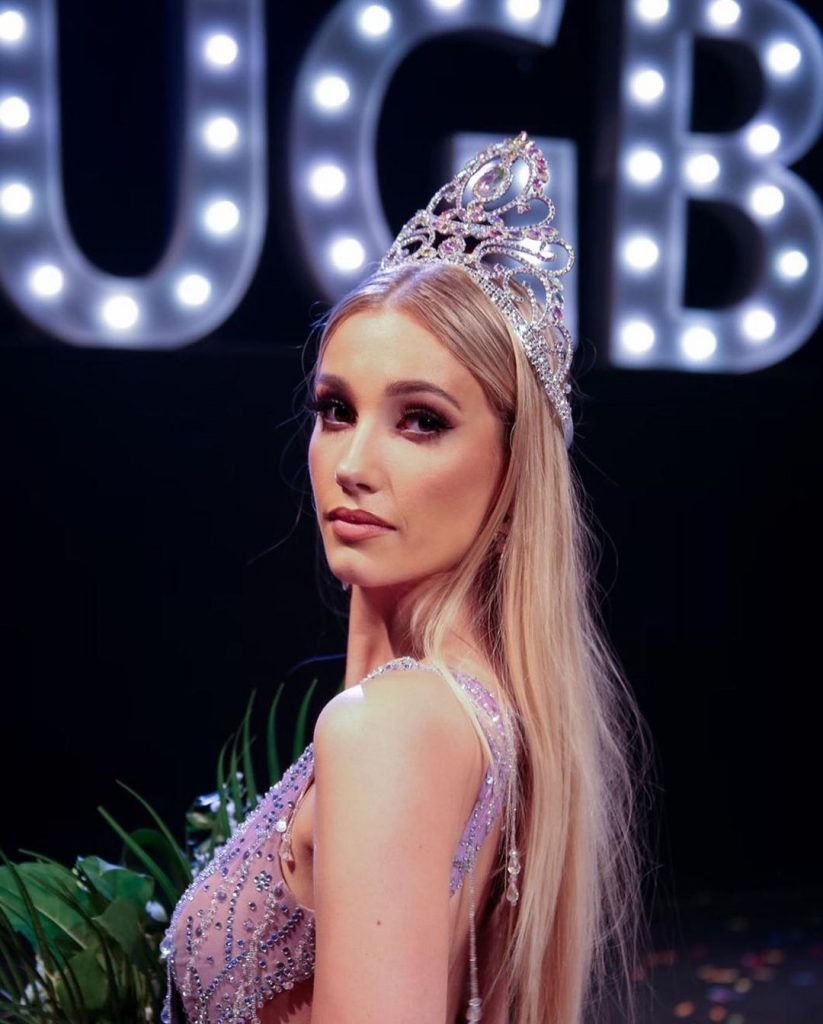 " I aim to progress my modelling while volunteering and advocating for female rights and empowerment, utilising my English degree to write articles for recognised platforms surrounding issues such as mental health, bullying, and public sexual harassment," Collingridge shared on her MUGB bio.
"It has taken me a few years, but in finding strength within my own voice, I am determined to use this to catalyse change, champion female causes, and amplify the voices of those that would otherwise remain voiceless."
No stranger to pageants, Collingridge was Miss Teen Great Britain 2015. In 2019, she was crowned Miss Galaxy UK and represented the UK at the Miss Galaxy 2019 contest in Florida and placed second runner-up.
Great Britain has yet to win the Miss Universe crown. It currently ranks 20th in Missosology Big5 Ranking. Missosology.Org; Photos from Miss Universe Great Britain