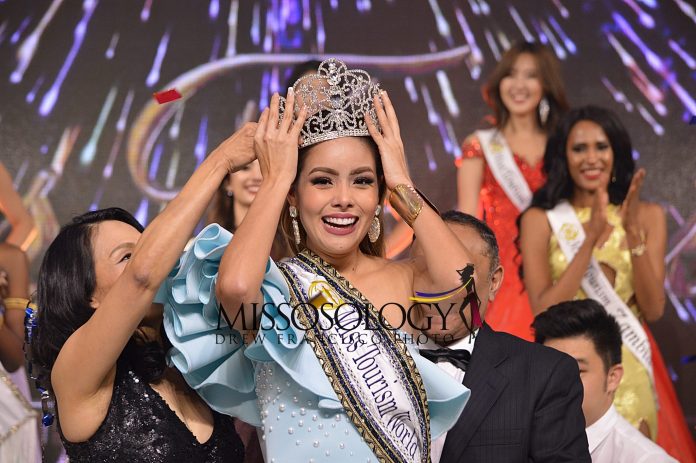 Colombia wins Miss Tourism World 2017/2018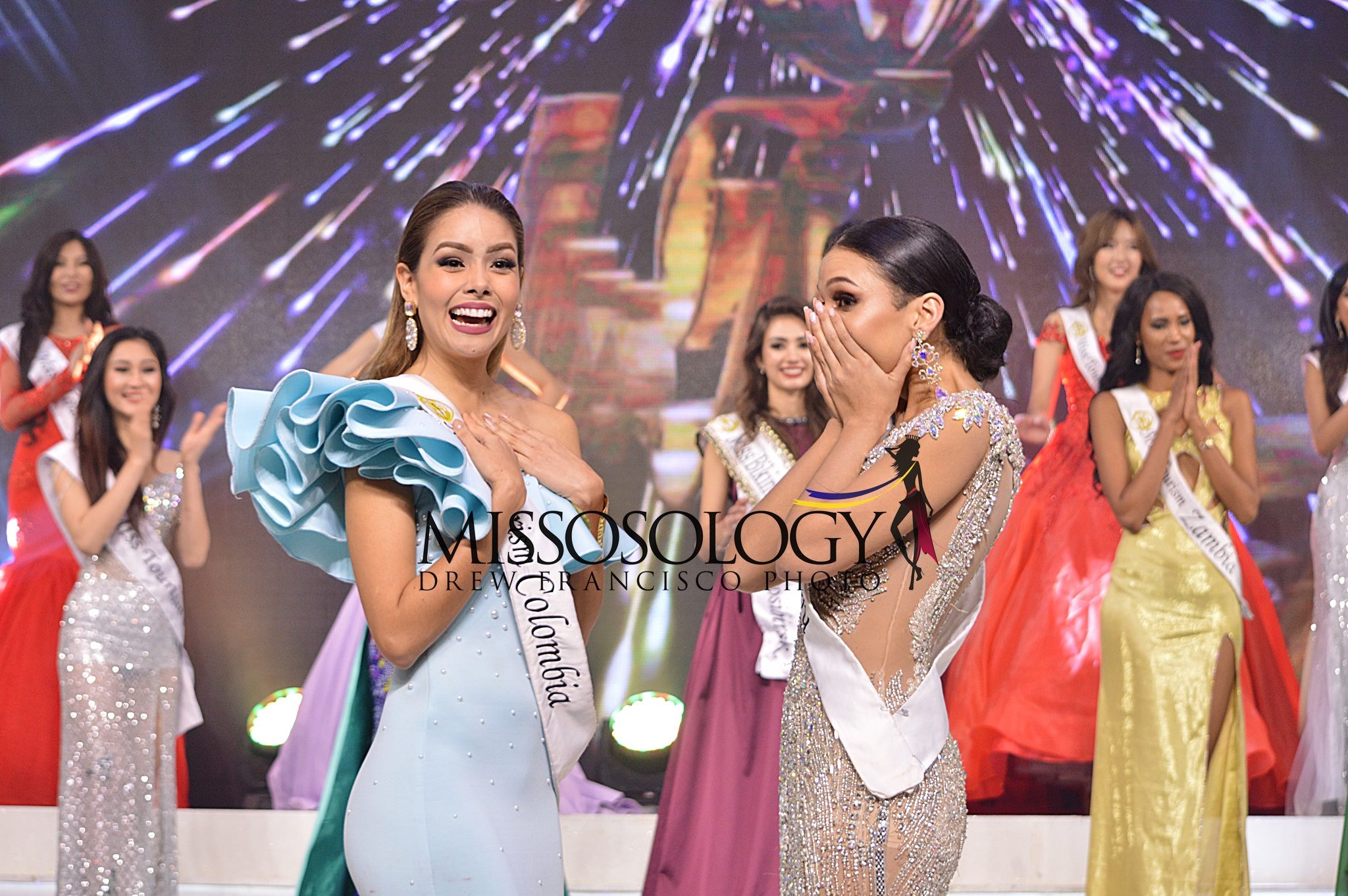 Melaka, Malaysia – After all the dances and drama, a new Miss Tourism World was crowned on Saturday, January 27.
Andrea Katherine Gutierrez of Colombia bested 50 other tourism ambassadors from around the globe for the title of Miss Tourism World 2017-18. She was crowned at a glittering ceremony held at the Swiss Garden Resort in Melaka, Malaysia. She also bagged the Miss Tourism America special title.
Peru's Janick Maceta Del Castillo placed first runner-up, while Serbia's Sara Miletic finished second runner-up. Host delegate Lynn Goh of Malaysia and Mongolia's Toru Amirlin were third and fourth runners-up, respectively.
The rest of the Top 15 semifinalists were the delegates of Croatia, Indonesia, Spain, Panama, Novosibirsk, Venezuela, Ghana, Great Britain, Portugal and the Dominican Republic.
The continental winners were Miss Colombia (Miss Tourism America), Miss Philippines (Miss Tourism Asia), Miss Ghana (Miss Tourism Ghana), Miss Montenegro (Miss Tourism Europe) and Miss New Zealand (Miss Tourism Oceania). Meanhwile, the two subtitles went to Miss Novosibirsk (Miss Bikini World) and Miss Slovakia (Model of the World).
Best National Costume award went to Miss Indonesia, while Miss Philippines also bagged the Best Tourism Video. The rest of the special awards went to Miss India (Miss Tourism Business Woman), Miss Kazakhstan (Best Evening Gown), Miss Armenia (Miss Personality), Miss Peru (Miss Photogenic) and Miss Dominican Republic (Social Media Award).
Text & photos by Drew Francisco