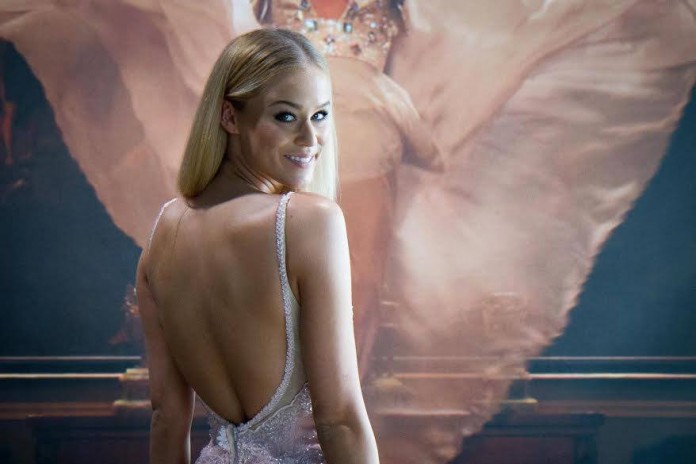 Slovakia or Slovak Republic has a rather lackluster performance at Miss World but this does not deter the can do spirit of Lujza Straková – the country's representative at the pageant this year. Lujza is bubbly, full of positive energy and proud to wear the Slovakia sash. The towering blonde beauty has caught the eye of Missosology and here, she talks about herself and her journey to Miss World a few days before she departs for Sanya.
1.) How would you describe yourself?
A friendly, cheerful, honest girl that became Miss Slovakia this year and is representing my country in the most respectful pageant in the world.
2.) If you will win the Miss World crown, which country would you like to visit first and why?
That wouldn't be fair to choose just one country. I love travelling and use every travel opportunity I get. However, as a new Miss World I would do all my best to visit as much countries where people need help and it really does not matter which one would be the first.
3.) Describe your Beauty with a Purpose project.
I love dogs! If I could, I would have them all! However, as my duties and my work does not allow me to give them all the attention, I do not have any of them at home. Therefore, I regularly visit a dog shelter in Banská Bystrica (a town where I live) and help them as much as I can – I try to find them new homes, play with them, go with them for very long walks, clean their shelter and so on. Dogs are great creatures and deserve all of our attention because then they give us the clearest and honest love we can imagine. That was also a reason why I decided to concentrate my Beauty with a Purpose project on them.
4.) Do you think that swimsuits are still relevant in beauty pageants?
What I like the most about Miss World Pageant is that the main beauty they are looking for is the inner beauty. Swimmsuits can be a partial presentation of the contestants, but definitely not the main thing of it all.
5.) If you are to choose, what kind of dance would you perform at Dances of the World and why?
I am a former ballet dancer and I also used to dance the traditional Slovak folklore dance, which is very very popular in Japan, USA, Australia, everywhere. Therefore I have prepared myself the Slovak traditional dance for the Dances of the World and a ballet choreography for the Talent Competition.
6.) What makes you proud of your country?
Slovakia is a big little country in Central Europe with all beauties you can imagine. Lovely nature, probably one of the most beautiful ones I have ever seen, with very hospitable and friendly people.  What is more, even though Slovakia is quite a young country, we became a very important European country with a great economic results and is often called "The Tiger of the Central Europe".
7.) What are your current preparations for Miss World?
I tried to do all I could, daily workouts, improving my English skills, concentrate on the gowns, Beauty with a Purpose project, Talent Competition. I am also trying to get closer to my fans from all over the world through the social media…Well, I never got bored. [smiles]
However, you may probably be reading this article during my journey to Sanya or maybe when I am already there.
8.) What is your breakfast like?
Firstly I start with a little of water with the squeezed lemon. Then I make myself a cup of a green tea and the rest can be  eggs, sometimes bread with cheese or ham, cereals, white yoghurt with nuts and raisins…I try not to avoid the breakfast as I consider this to be the most important part of the daily meal.
9.) Since 1993, only Karolína Chomisteková  made it to the semis of Miss World for Slovak Republic. Don't you think that you have a difficult task of making it to the semis?
Well, hard to say…Karolína was an example that if you really try hard, then you can bring the success. This year she became our national director for Miss Slovakia and she tries to help us as much as possible.  And I hope I have learnt a lot and will prove it in Sanya. [smiles]
10.) Finally a message to all of your fans at Missosology.
Missosology is just a great place for fans from all over the world where they can chat, talk, smile and learn new things.  Guys from Missosology, keep doing this, you just do it great. And guys from all over the world, keep supporting us girls, too. You are the best!! ☺ – Lujza
Special thanks to Tomas Haberl for facilitating the interview