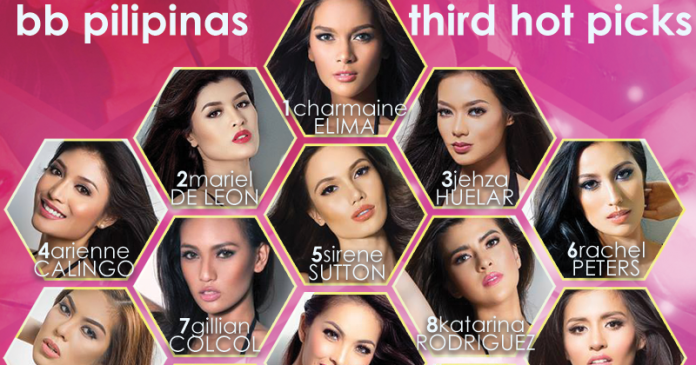 Less than a month to go before the Bb Pilipinas 2017 coronation night on April 30, but the competition is just starting to get hotter.
Leading our third hot picks is Binibini 32 Charmaine Elima. This 24-year-old flight attendant from Binangonan, Rizal is one of this year's most prepared candidates. After her semifinals finish in 2013, she's back to finally win one of the crowns at stake. And with her renewed confidence and improved communication skills, she sure won't go home empty-handed.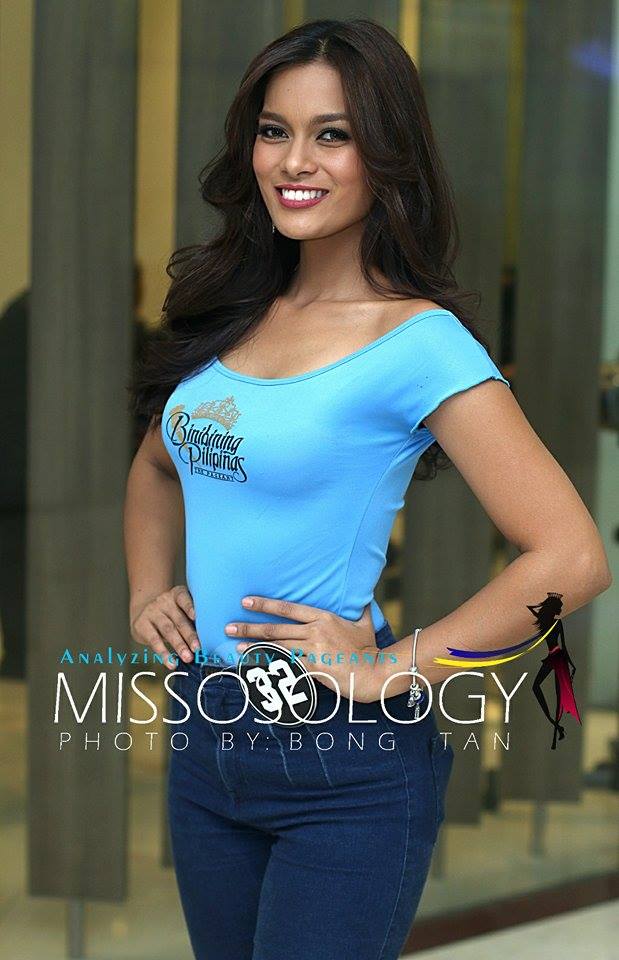 In second place is another repeater from 2013, Binibini 15 Maria Angelica "Mariel" De Leon from Las Piñas City. This 23-year-old lady took up cookery in New Zealand and is also an opera singer. She came from a showbiz family, but is looking to make a name for herself as a beauty queen. Her elegance and unassuming beauty will propel her to the top.
Binibini 10 Jehza Mae Huelar is down to third place but this doesn't mean he has lost her spark. In fact, this 22 year-old beauty from Davao City is one of the girls to beat in the competition. As last year's 2nd runner-up, much is expected of her and since Day 1, Jehza has been showing everyone that she is worthy of the crown.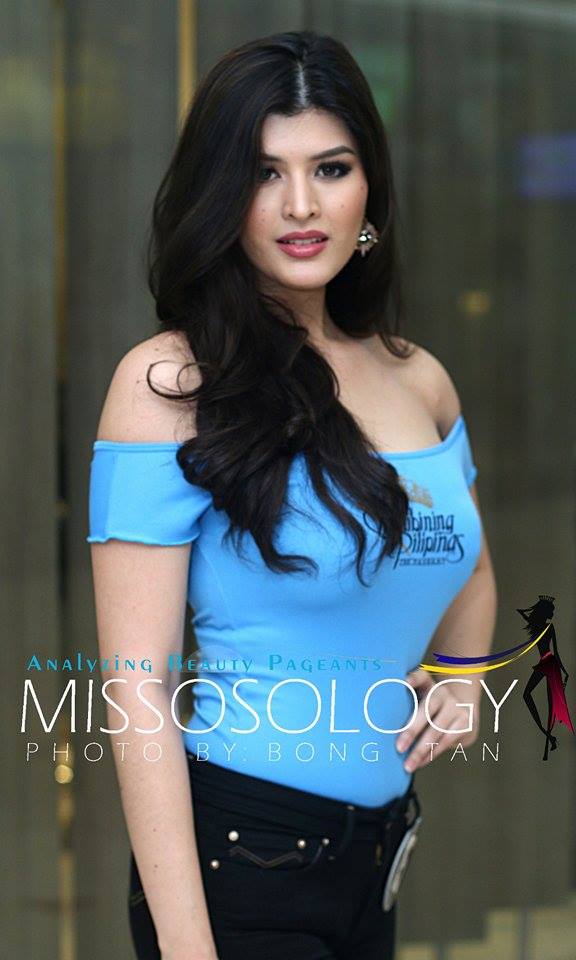 New entry in the Top 5 is Binibini 2 Arienne Louise Calingo. This 24-year-old lady from Angeles City graduated with honors at Georgetown University in Washington DC. Aside from her impressive academic background, she can speak Arabic, colloquial Egyptian, Spanish, Thai, Filipino and English. She was first princess in Miss World Philippines 2015.
And rounding up our Top 5 for now is Binibini 13 Sirene Sutton. This 23-year-old marketing management graduate from Las Piñas City remains as one of the top favorites among pageant observers.
Check out the complete list below: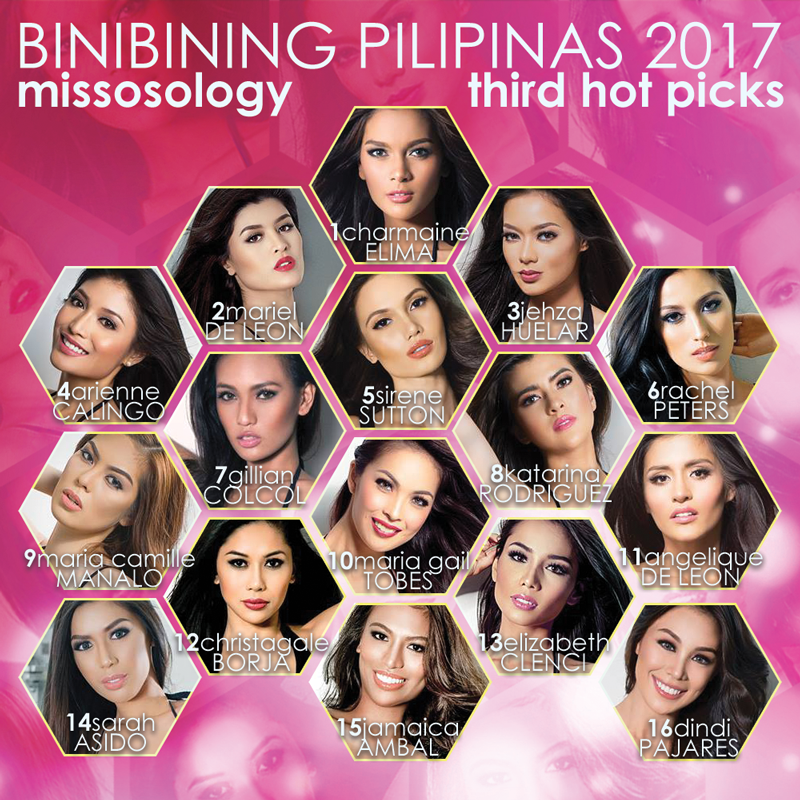 1 #Binibini32 Charmaine Elima
2 #Binibini15 Maria Angelica De Leon
3 #Binibini10 Jehza Mae Huelar
4 #Binibini2 Arienne Louise Calingo
5 #Binibini13 Sirene Sutton
6 #Binibini19 Rachel Peters
7 #Binibini36 Gillian Eliza Colcol
8 #Binibini31 Katarina Sonja Rodriguez
9 #Binibini17 Maria Camille Manalo
10 #Binibini3 Maria Gail Devora Tobes
11 #Binibini12 Angelique Celine De Leon
12 #Binibini20 Christagale Borja
13 #Binibini39 Elizabeth Clenci
14 #Binibini14 Sarah Jireh Asido
15 #Binibini21 Jamaica Elysse Ambal
16 #Binibini24 Dindi Joy Pajares