As correctly predicted by Missosology, Anna Sueangam-iam won the Miss Universe Thailand 2022 title in a glittering pageant held at True Icon Hall in Bangkok. The first runner-up is Nicolene Limsnukan while the second runner-up is Kanyalak Nookaew. Completing the Top 5 are Suchata Chuangsri and Renita Veronica Pagano.
Check out the Miss Universe Thailand 2022 Final Hot Picks by Missosology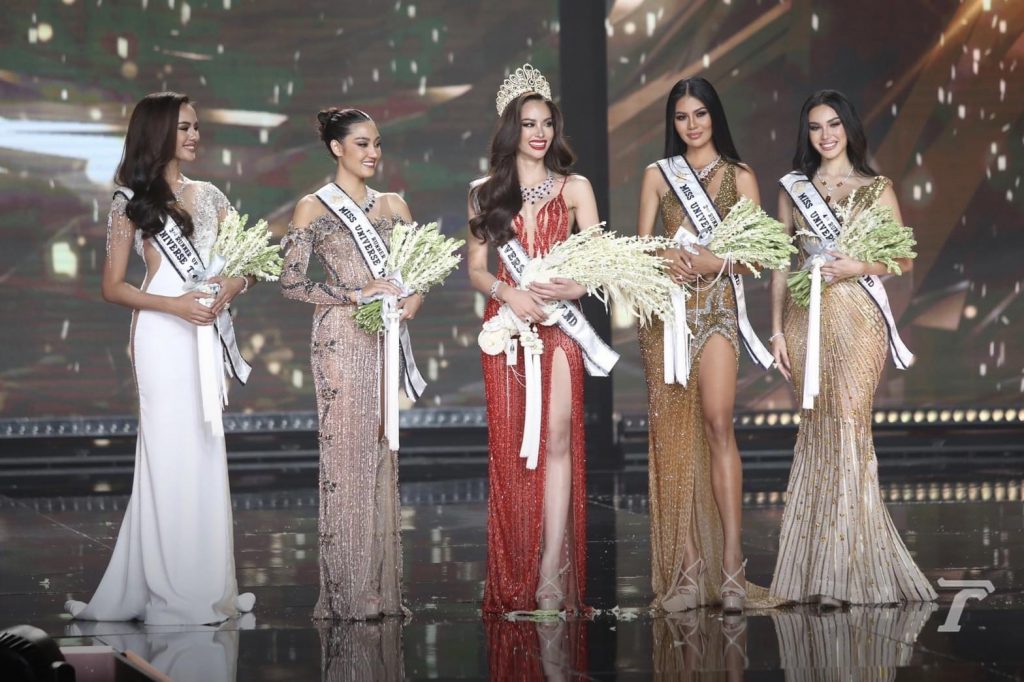 Originally, 30 contestants vied for the crown but some last minute drama saw one of the contestants withdrawing from the contest. This year's theme "New Beginnings" hopes to highlight the cautious return to the normal pre-pandemic lives of the Thai people. Reflecting this theme is the brand new Mouawad crown dubbed as "Power of Resilience".
Thailand boasts two Miss Universe winners – Apasra Hongsakula (1965) and Porntip Nakhirunkanok (1988). From 2015-20220 the country enjoyed an unbroken streak at the semifinals of Miss Universe. Thailand is slowly rising at the Big5 Ranking which could indicate that a crown from any of the Big5 Pageants is quite imminent.
Complete results of Miss Universe Thailand 2022
Miss Universe Thailand 2022 – Anna Sueangam-iam
1st Runner-Up – Nicolene Limsnukan
2nd Runner-Up – Kanyalak Nookaew
3rd Runner Up – Suchata Chuangsri
4th Runner Up – Renita Veronica Pagano
Top 11
Carina Muller
Thitaree Kasorn
Pympika Chuenghoopol
Nitthakan Aksornwan
Warangkhana Siristhapornsap
Patraporn Wang
Top 15
Swita Promsrisawat
Manchakorn Phetpraphan
Pauline Wilkinson Deeying
Nichamon Beutelspacher