Thailand started its 2017 Big5 campaign with a high note and most pageant analysts believe that the country was in a solid position to clinch at least two major international crowns.
Thais are great pageant fans and their passion is driven by their genuine interests towards pageants and in particular the Miss Universe pageant. Bangkok hosted the pageant twice – in 1992 and in 2005. The country is also proud of its two major crown holders – Apasra Hongsakula and Porntip Nakhirunkanok – and all of them are Miss Universe winners. Not surprisingly, the interest of hard core beauty pageants fans from Thailand revolves around the pageant.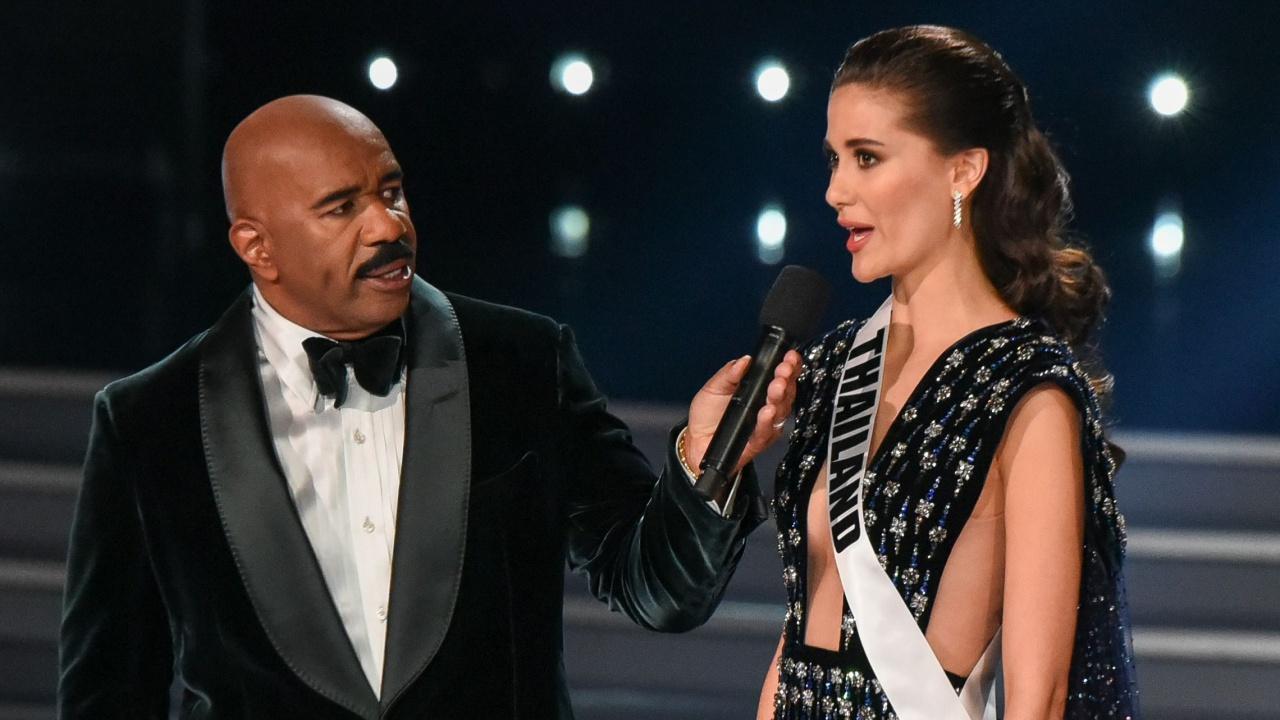 In 2017, Thailand almost won its 3rdMiss Universe crown. Maria Poonlertlarp joined the competition on a high note with many missosologists tagging her as the possible winner. She's a fluent English speaker without any trace of Thai accent which could finally rectify Thailand's perennial problem when it comes to the interviews. Maria did deliver in the crucial moments of the competition but she was stopped short on her stilettos during the Top 6 interview. Asked about the most significant social movement of her generation she gave a rather weak – and technically not the right – answer by pointing out the aging population which the younger generation should take care.
Thailand could have easily won the Miss Earth 2017 title too. Paweensuda Drouin was seemingly unstoppable with her topnotch performance during the swimsuit and gown segments. But her momentum was blunted when the Top 8 #hashtag/interview portion came in. When she was given the #millennials to expound, she pivoted too early and decided to go for a more environmental tone failing to give the original subject more emphasis.
Paweensuda and Maria both came from the Miss Universe Thailand contest which is without doubt, the premier national beauty pageant in the country. The organization has a well-oiled pageantry machinery thanks to its high popularity, wide audience share and thus, premium sponsorships. It employs top designers and pageant trainers to dress and prepare their beauty queens but the missed opportunities in 2017 clearly signifies that Thailand should focus more on interviews.
Thailand should have additional two major crowns by now but 2017 is part of their learning curve. Pageantry is complex and when it comes to preparation, everything must be covered and no stones should be left unturned. Now that the weakness of its beauty queens has been found, it is crucial that Thai beauty queens should focus on how to deal with tough questions in front of billions of audiences in order to have a better shot at the crown. Missosology.Org