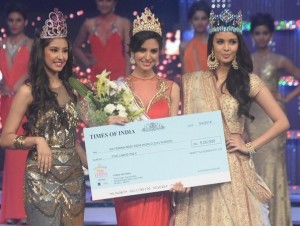 In case no one had noticed, India is in a mini drought at Miss World. Since the 2008 first princess finish of Parvathy Omanakuttan, India was basically struggling. It's Big4 ranking since 2010 held on at the 7th place and in 2013, it slipped into the 8th place [CLICK HERE].  Pooja Chopra in 2009 was in the semis largely because she won the Beauty with a Purpose Award (and analysts believe that it was largely a sympathy vote due to her sprained ankle). In 2010, Manasvi Mamgai was a clapper. In 2011, Kanishtha Dhankhar was in the distant Top 30, which in layman terms, also a clapper. In 2012, Vanya Mishra was in Top 7 but it was largely unexpected. Vanya suffered her own share of put downs by fans. Last year, Navneet Kaur Dhillon was in Top 20 but again, it was as good as being a clapper.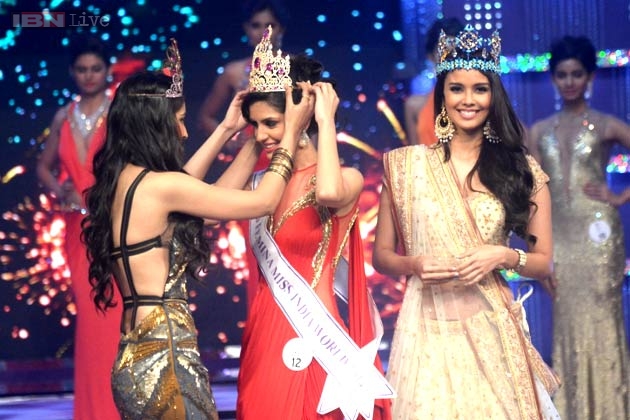 The trend of India's performance at Miss World, reflects the general performance of India at Big4 Pageants. It rocked the very foundation of the country's confidence in the world of beauty pageants. The series of flops at Big4 pageants since 2008 (save for the 2010 win of Nicole Faria at Miss Earth) uprooted the very anchor of India's beauty supremacy. The trend was so alarming so much so that a national TV anchor began asking whether Indian women are no longer beautiful.
Missosology had already written a series of articles regarding India's predicament. But the recently concluded Femina Miss India 2014 pageant is already giving the country a breathe of fresh air. The winner of the pageant, Koyal Rana, is already described in various positive superlatives. To sum it all up, India picked a winner this year. Right next to reigning Miss World Megan Young, Koyal Rana is elegant and very poised. She is suited for Miss World as she is the winner of Femina's Beauty with a Purpose Award. Her looks are sweet which is the plat d'jour at Miss World since time immemorial. Her body form easily stood out in the crowd.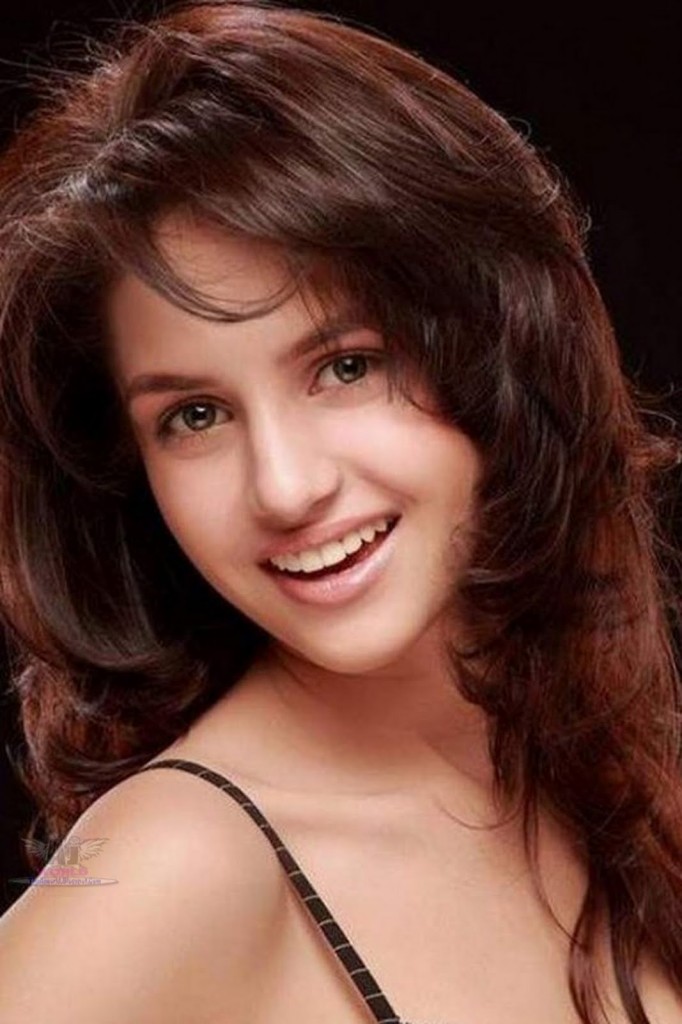 While it may be too early to conclude that the sixth crown is in the horizon, Koyal is clearly a frontrunner as of the moment. India should not waste this golden opportunity by remembering why the country came into the point of demise. It was the country's confidence that filled it with hubris forgetting that it was the bootcamp style training that propelled India's beauties to the world stage. Koyal is a raw jewel and she requires a lot of polishing and training and this is where the people of Femina comes in. The Femina people should learn from their success in the past while at the same time incorporating things that are trending right now (TIP: train your girls to be more of a sweet conversationalist rather than an confident intellectual).
Indeed, with Koyal Rana, India's chances at Miss World became brighter. It is essential that the Femina organization should get its act together in order to produce its sixth Miss World. And when that happens, India will be back in the game and in the words of Sushmita Sen, the India sash will once again becomes a threat.