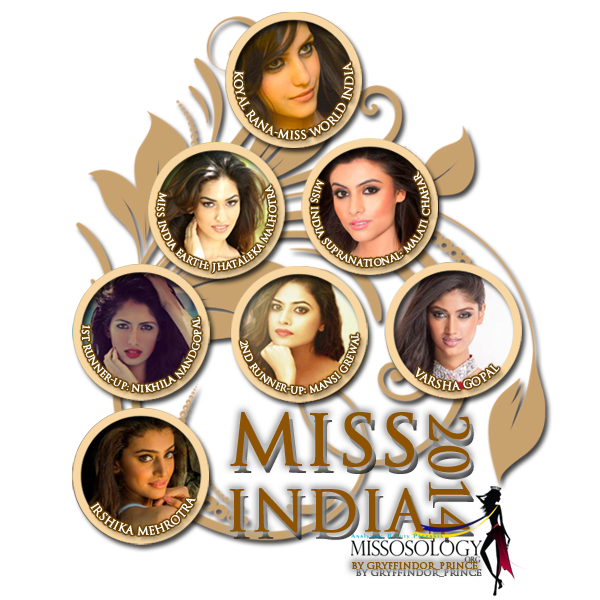 Titan is a beauty analyst and expert of Missosology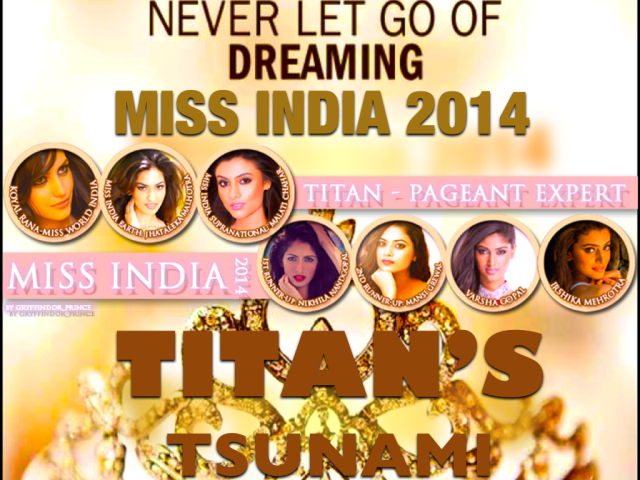 This year of Miss India is fresh as spring colors with great surprises. Just like new flowers blossom in spring, FMI has underwent major revamp. Our National director has changed, format of the contest has changed. And our tie-ups with the Miss World Organization has gone mile further. Beauty with Purpose and Multimedia awards are made integral to the contest. Inviting to Julia Morley and Miss World 2013 from the Philippines- Megan Young for the finale and even letting them judge few sub-contests just shows how much hungry India is for the 6th crown. Amidst all, few things are still same that needs to be changed. More importance has to be given to swimsuit round and Top model contest needs to be included since these two are the deciding factor at Miss World. The quality of girls has been better than last year with most of them having at least decent body if not smoking hot. Also, a lot of younger girls are participating who can be groomed well. However, there were only 6-7 girls that got my attention who I feel can represent India well at an International level. While reviewing them, I have considered these factors strongly: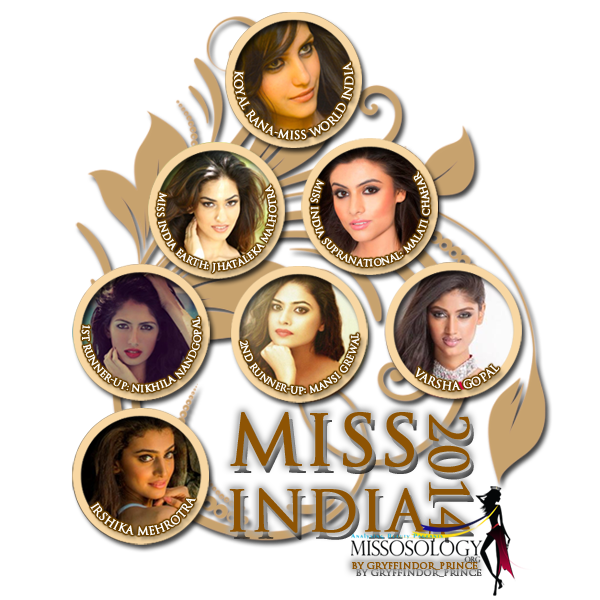 Facial Beauty
Photogenic/Telegenic
Body
Eloquence
Star Quality
After scrutinizing all the contestants, following girls have emerged out to be the strongest overall. They can improvise India's last year performance at Miss World, Miss Earth and Miss Supranational.
___________________________
____________________
MISS INDIA WORLD 2014: Koyal Rana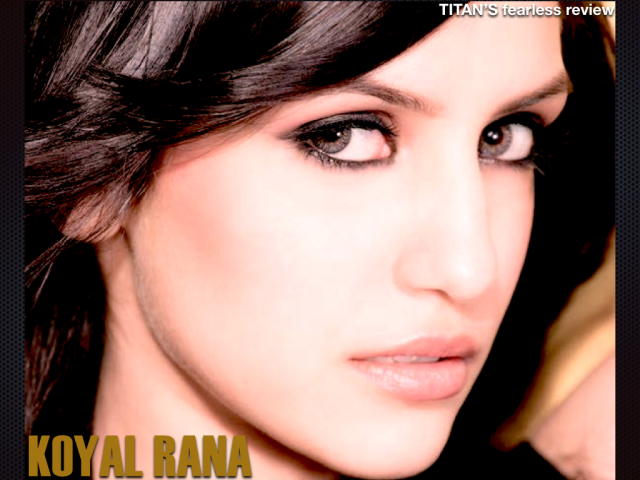 Koyal is a very photogenic, eloquent and confident on/off camera. She has everything what it takes to be India's next representative to MW. She is a very sincere, determined and thorough professional. She takes every part of competition very seriously and wants to gain maximum out of it. Koyal is a clear stand out and the best delegate to compete India at the Miss World where the criteria has changed tremendously. She has the height and body to make her the Beach Beauty, Elegance to carry a stunning Miss world ilked gown, cause to support the under privileged people, eloquence to share her heart out. YES she is the best girl who can bring back the crown which India is waiting since 14 years. Koyal is perfectly suited for newly evolved Miss World which is looking for perfect combination of sexy yet graceful lady who has a queen like aura with an exclusive signature look.
And not to forget that she is a pageant veteran and have done modeling and commercials before. She has done lot of ground work before entering the pageant and is in it to win it! With her charitable organization MOKSHA and her commendable work in helping burnt woman to get surgery and her workshop at Harvard University training just exemplifies true beauty with compassion, wits and intelligence. Her photo shoots have been remarkable. She relays lots of positive vibes that is hard to resist or ignore her. Her feminity is waxed by kittenish smile and beguiling eyes which can ensnare anyone to her. CROWN HER NOW!!
MISS INDIA EARTH 2014: Jhataleka Malhotra
Facially she is one of the most beautiful and photogenic faces of this edition. Her buxom bod with perfect curves is one of her main assets. And of course her pageant experience at Miss Diva is helping her a lot. Besides, her ability to understand camera angles is incredible. She is spontaneous and does not need to try hard to look sexy and appealing!! One of the best things about Jhataleka is her versatility. She can charm the audience among all the age groups, such are her refined attributes. Jhataleka has metamorphosed to a beautiful butterfly who is ready to slurp the fame . She dazzles with her modelesque silhouette and prominent neckline transfixing beholders with her eyes. Her sex appeal lies in her teenage conduct which makes her an energetic and bubble personality. She is indeed one of the few girls who are amazingly telegenic.She fits the bill of Miss Earth perfectly with her tall, dusky beauty who can bewilder the audience with her beauty and wit.
MISS INDIA SUPRANATIONAL 2014: Malati Chahar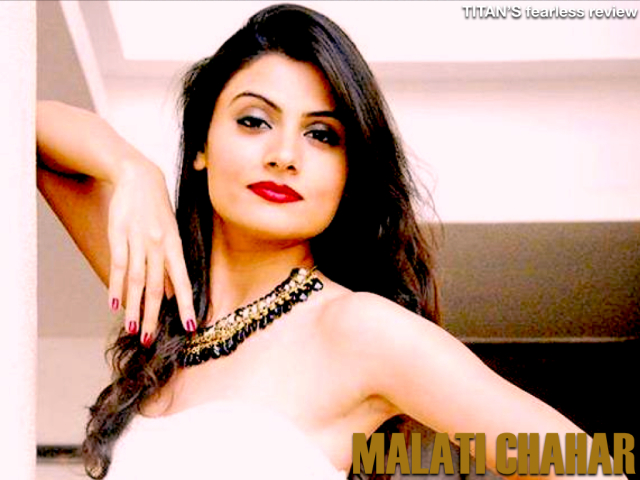 Malati Chahar embodies a true Indian beauty look. A modern Indian woman who dreams and works on it to accomplish to its best. Malati is a complete natural beauty with oodles of style and charismatic appeal to go with. Her face oozes with effusive geniality propelling gloriole amidst her elegantly. A very sweet and charming lady who can transcend in being saucy at same time. Totally what Miss Supranational is all about. She can entice men, be it draped in a Saree or donning a bikini. A true class apart beauty. She is a demure damsel suppled with coyish smile, sharp contours and evocative eyes making her one of the pleasant surprises of this years FMI.Only if she was more eloquent, she would have given a neck to neck fight for the Miss India World crown.
1ST RUNNER-UP: Nikhila Nandgopal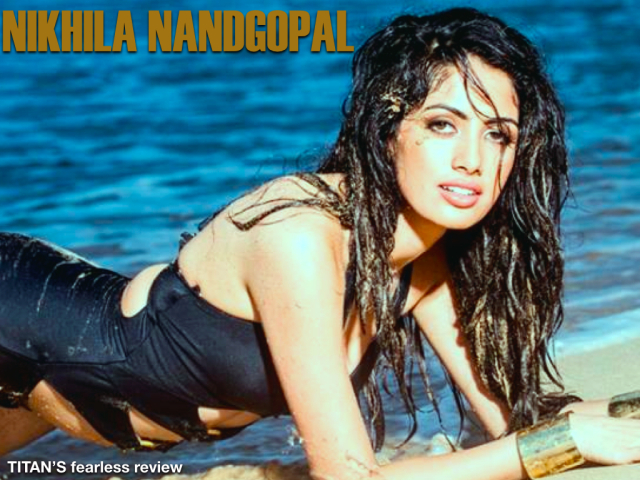 Nikhila has catapulted barriers from being a girl next door to a vogue supermodel looks. Given her talent and sophistication she is ready to explode bombastically at the finally with her panache. And thats not all, she is rightfully a woman of substance with astuteness- what a deadly combination!. She may be mistaken as a demure beauty but once on stage, you can see all her inhibition has metamorphose into poised yet spirited lady who is ready to take over the world. Her conduct is so endearing that its fascinating to see her offering something new every time. Yet one can get glimpse her signature simplicity. And thats her USP. A very eloquent lady who has powerful opinion to reach out to general mass with conviction. She would do well at any competition.
2ND RUNNER-UP: Mansi Grewal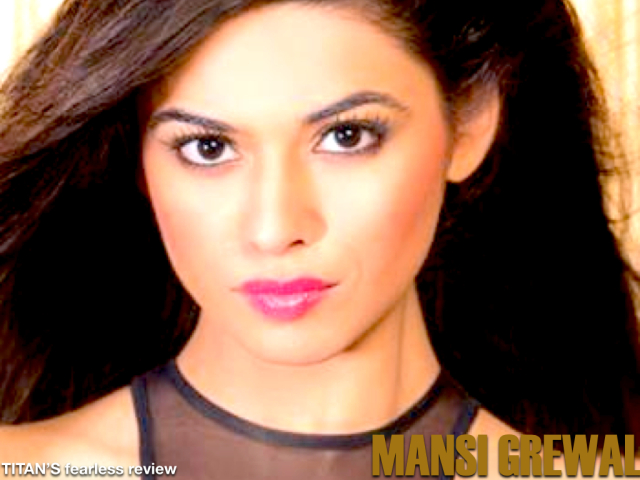 Mansi Grewal reverberates to another Mansi who made India shine at the MU 2013 contest. This girl has same currents of exquisiteness !! Her pulchritude is in her subtlety caressed with elegance. She is preeminent with her postures and jubilantly gleeful. Her eyes are sparkling like a Swarovski diamonds which unearthed and tooled with maximum perfection. I love the fact that she can carry both ambrosial and sweltery avatar's with utmost conviction. For now i am just keeping my fingers crossed and hope to see such mystic beauty be appreciated more and come back with a bang just like Mansi at the Miss Diva contest and take away one of the main crowns.. A much pleasant surprise!!
ALTERNATES:
Varsha Gopal

Just when the competition is about to end, we see a sparkling sexy lass finding her way among the front-runners !! Varsha, you killed me with your fierce attitude and super exotic looks . She is a prowess in projecting on camera with her intense eyes luring her in reverie. Her oh so perfect body leaves me awe struck. Just a little work on her walk and she is on roll ! Varsha is a true dark horse of the competition and I can see her beating some of the heavy favorites with her stellar performance as she is it IT girl and knows what it needs to place in the finale and grab that crown!
Irshika Mehrotra

One of the most under rated girls, may be because she does not beholds the quintessential Miss India looks ! But do not sell her short. She is winning the Multimedia award with her super angelic face that is indubitably one of the best of the competition. I really liked her swimsuit photo. It's simple yet one of the best. I really hope this slinky lass is ready to supernate everyone with her dazzling aura at the finale. She has a pretty decent body and her walk is also fine, all if she refine it with minor touch to make it killer. Her features are divine shimmering with her bubbly personality.
There are 2 contestants who have competed before: Gail and Lopamudra. They both are very good but lack the star quality and facial beauty to make it to the list. I also liked Sanjana and initially thought to include her my list but I find her very raw and I think she should wait another year and come back again. She would also be a great representative to India at International competition.