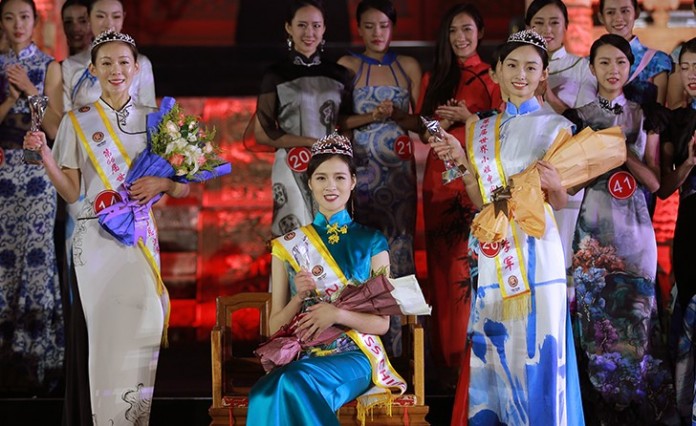 10月20日,第66届世界小姐中国区总决赛暨颁奖盛典在北京太庙正殿举行。经过决赛阶段的培训课程与数项单项赛的层层筛选,以及总决赛之夜旗袍、高级订制礼服展示等环节的环环相扣,第66届世界小姐中国区总决赛结果尘埃落定。来自杭州的孔敬夺得桂冠。
In October 20, the Miss World China 2016 finals night was held at the Imperial Palace, Beijing. Wearing the traditional cheongsam, the finalists who were chosen after several stages of contests finally gathered for the conclusion of the contest. Eventually, Kong Jing, who hails from Hangzhou won the title.
孔敬出生于1996年,老家是在河南省南阳市社旗县郝寨镇尤庄村。2006年,孔敬10岁的时候一家搬迁到浙江富阳。之后孔敬也在富阳上学,先后就读于郁达夫中学和新登中学。
Born in 1996, Kong Jing calls Nanyang City in Henan Province as her home. In 2006, her family moved to Fuyang which is a district of Hangzhou. Hangzhou is the capital city of Zhejiang Province. This is where Kong Jing attended the middle school as well as her early secondary school.
孔敬毕业于新登中学2013届高三(11)班(艺术班),班主任是钱林峰老师。据钱老师介绍,孔敬同学平时学习认真努力,无论是文化成绩还是专业成绩都名列前茅,同时她还担任班干部,热心班级工作,乐于帮助同学。
In 2013, Kong Jing graduated from art class where is was described by her teachers as a hardworking and as a studious student. She is known for her great performance as well as her enthusiasm and willingness to help her classmates.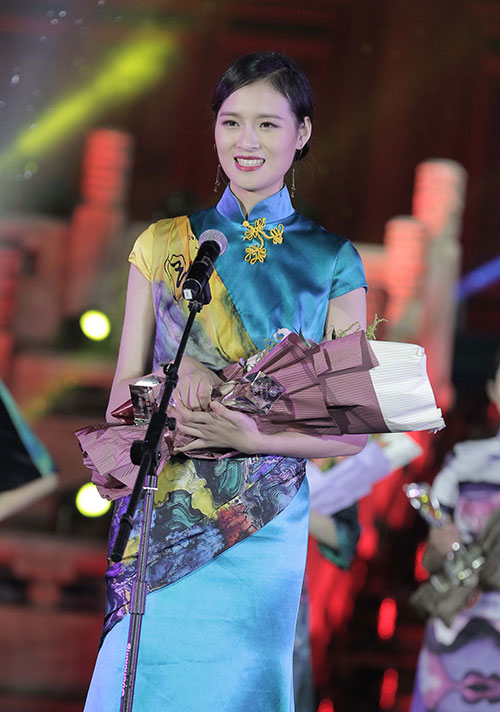 孔敬从小就比同龄人高,高中时已经接近一米八了,她积极参加学校组织的各类文体活动,取得了骄人的成绩,也很好地锻炼了她的综合能力。
Kong Jiang is relatively tall physically than her peers. No wonder she was chosen for various sports activities organized by her school. This is where she developed her physical aspect.
半个月前,孔敬在朋友的推荐下,报名参加了第66届世界小姐中国网络赛区的比赛,经过几轮角逐后获得网络赛区的亚军,成功跻身总决赛名列。在前晚的总决赛中,孔敬通过自己的出色发挥,最终夺得桂冠,成为新一届"中国小姐"。
Weeks ago, through a friend's recommendation, Kong Jiang decided to join the Miss World China preliminary screenings. She went through the various stages of the competition until she landed in the finals. She obviously excelled and thus earned the Miss World China title.
孔敬的父亲说,孔敬是一个性格十分独立的人,或许是自小就上寄宿学校的关系,她对任何事情都很有自己的主见。对于孔敬获得这次世界小姐中国赛区的总冠军,孔敬的父母直言"很意外",他们此前从未想过自己的女儿会出现在这样的大赛当中,更没想到她能够获得冠军。"我们会全力以赴地支持。"
According to her father, Kong Jian has an independent spirit and had always formed her own opinion about virtually everything. Her father expressed surprise with her victory and has never expected to see her daughter participating in beauty pageants. Nevertheless, he intends to give her daughter an all-out support.