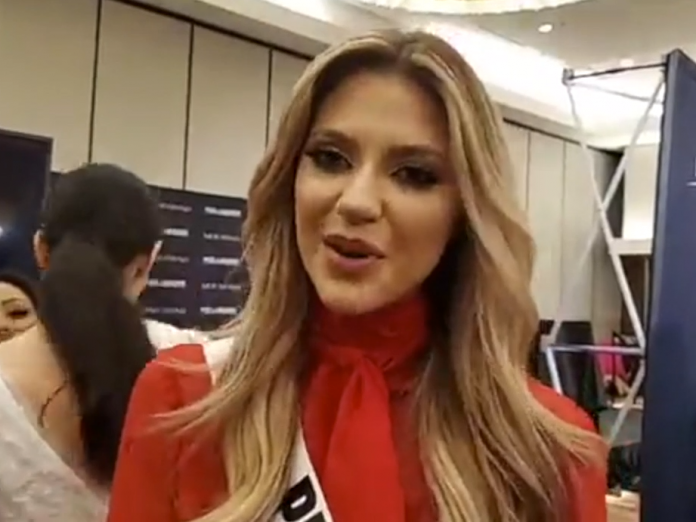 Check out the interviews with some of the Miss Universe 2019 contestants during the press junket.
Interviews conducted by Phil Pugeda /Missosology-USA
Miss France Maëva Coucke is one heck of a classy contestant. She's got a bubbly personality, very easy going and she did well during the prelims. She is one of the candidates to watch out for.
Miss Chile Geraldine González is one of the dark horses in the pageant. She may not be topping the list of pageant observers but her personality can push her further in the competition.
Miss Philippines Gazini Ganados is one of the frontrunners and a heavy favorite. She has a solid performance but her biggest problem is that the Philippines currently holds the title and back to back at Miss Universe is extremely rare.
Miss Puerto Rico Madison Anderson is a formidable candidate. She had a splendid prelim performance and her aura screams Miss Universe. Don't be surprised if she will be crowned Miss Universe 2019.