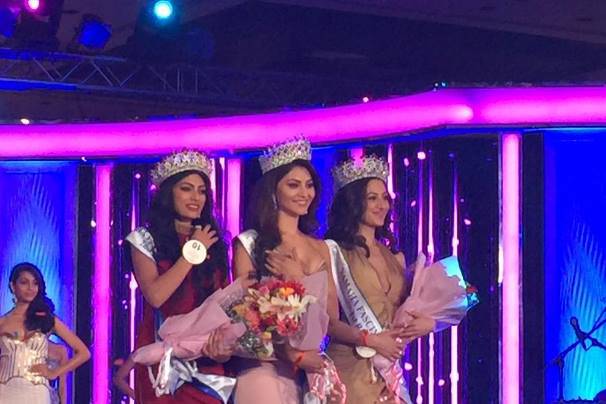 Imagine winning the national crown with your mind all set to compete in Las Vegas and all of the sudden, because of technicality, you won't be able to go. That's what happened to Urvashi Rautela way back in 2012 when she prevailed in the I Am She 2012 contest. She should have represented India at Miss Universe 2012 contest but was dethroned after it was found out that she missed the age minimum limit by 23 days.
Fast forward, and this year, Urvashi came back with a bang and now, she just conquered the Miss Diva 2015 contest. That means, this time around, Urvashi will surely compete in Las Vegas for the Miss Universe crown. Nothing can stop Urvashi Rautela from representing India at the world stage.
Urvashi Rautela explored new horizons since her disappointing journey in 2012. She is now an accomplished model and a Bollywood actress. However, she never lose sight of her passion. She still wants to become a Miss Universe. She wants to follow the footsteps of great beauty queens from India like Sushmita Sen and Lara Dutta.
At the conclusion of Miss Diva 2015 contest on October 15, Urvashi confirmed that she is indeed a beauty that is too difficult to ignore. She managed to finish in the top in a field of 15 contestants. Natasha Assadi is the first runner-up while Naveli Deshmukh is the second runner-up.
India is currently 8th in the Big4 Ranking and has slipped one rank in 2013. Now it is time for India to rebound and the question is: can Urvashi help her country move forward?