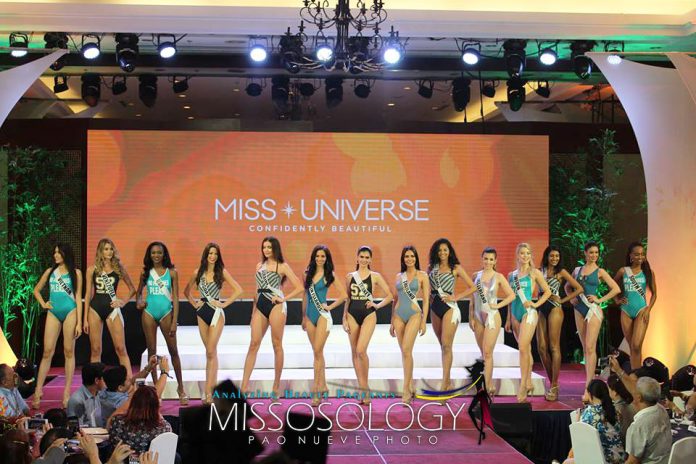 J Park Island Resort and Waterpark, Cebu.  Less than two weeks more to go before the much awaited 65th Miss Universe will be chosen in Manila, but this year's 86 delegates have already started to travel in some parts of the Philippine archipelago to promote tourism.  Today, the delegates sported the latest Yamamay collection, as they were introduced one by one while wearing a one-piece swimsuit at this beautiful five star resort and spa.
Missosology has selected the following as our Top 15:
1. Belgium (Stephanie Geldhof)
2. Nicaragua (Marina Jacoby)
3. Philippines (Maxine Medina)
4. Barbados (Shannon Harris)
5. Sierra Leone (Hawa Kamara)
6. Thailand ( Chalita Suansane)
7. Panama (Keity Drennan)
8. Aruba (Charlene Leslie)
9. Venezuela (Mariam Habach)
10. Mexico (Cristal Silva)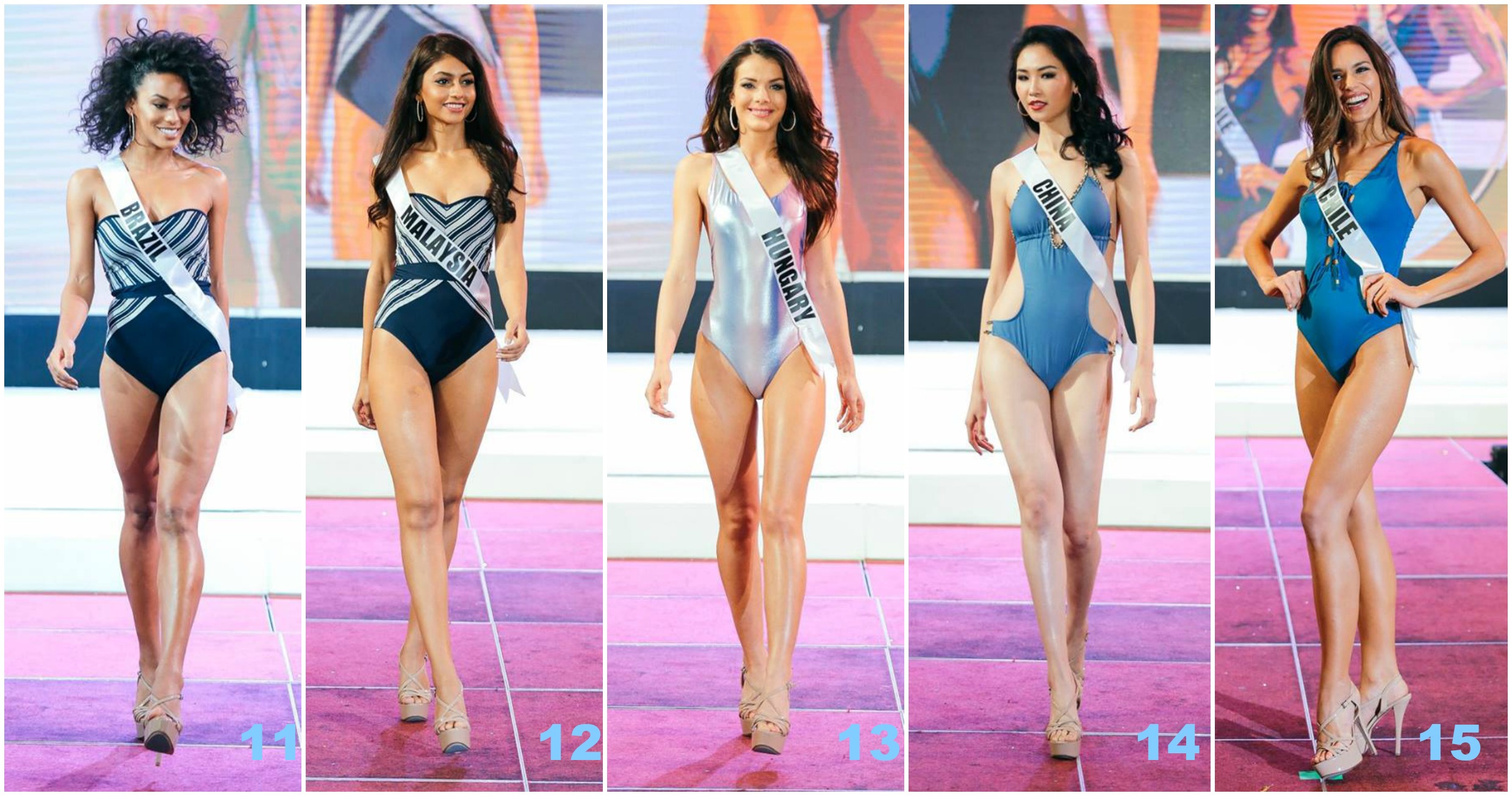 11. Brazil (Raissa Santana)
12. Malaysia (Kiran Jassal)
13. Hungary (Veronika Bodizs)
14. China (Li Zhenying)
15. Chile (Catalina Cáceres)
We would like to clarify that this is not the official preliminary ranking of the girls in the very important swimsuit round.  The official swimsuit and evening gown preliminary competition which will be held on January 26th at the SM Mall of Asia Arena, will determine the semifinalists, along with their interview scores and the votes coming from the Miss Universe Organization.
TOP 5
Based on or list, Stephanie Geldof of Belgium impressed us the most with her breathtaking beauty, poise, flawless skin and well-proportioned body.  Despite the ill-fitting swimsuit, she still managed to pull it through!  She is closely followed by the amazingly long-legged Marina Jacoby of Nicaragua, who is also a fresh looking beauty from a country with a weak sash, but is worthy to be recognized at this year's Miss Universe pageant.  Host delegate Maxine Medina of the Philippines did not disappoint her local fans with such a great body and well-trained catwalk skills.  Meanwhile, Shannon Harris of Barbados showed us her vibrant Caribbean personality, and an athletic body that is to-die-for.  Sierra Leone's Hawa Kamara is such a darling, with her ebony skin, great body curves and the unique hair that made this first-timer into a major standout.
There were a few disappointments from among the favorites, such as Canada, Colombia and Indonesia.  However, this is still too early to tell which ones will actually place in the finals.  We have a few more days to go before each one can actually prove their worth.  In addition, we also understand that, maybe, some girls are reserving their best shots for the preliminaries.
So, to our Top 15, keep up the good work!  We hope to see you sustain the momentum!
Photos: INQUIRER / JILSON SECKLER TIU