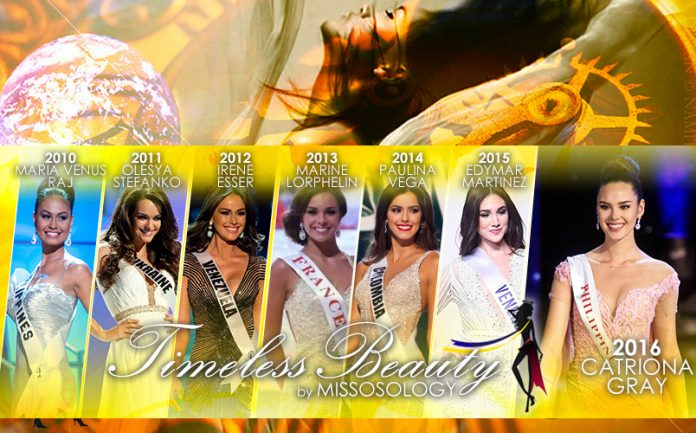 Human nature dictates that we all have a measure of self-esteem. So, if we're truly straightforward about it, we tend to side with the beauty queen that represented our country. Well, most of the time but not all, given that I didn't really sided with our Miss Philippines Earth last year. But let's face it – we want our representatives to win.
Reviewing the results of Timeless Beauty 2016 prodded me to ponder on what is exactly the definition of this title. Missosology, a website based in the Philippines, awarding the title to a Miss World Philippines could raise some suspicions here and there. However, with a little bit of digging on the selection process, any reasonable person can be enlightened that the whole affair was actually fair and square.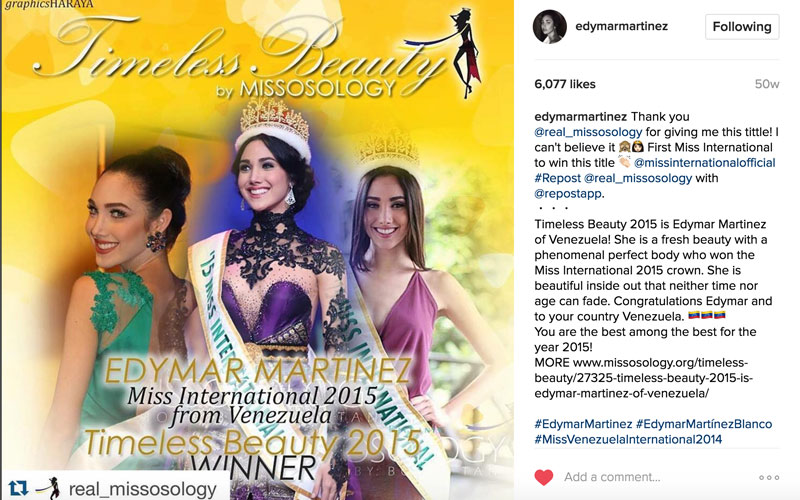 Defining Timeless Beauty is highly subjective so let me inject my two cents. When Olesya Stefanko was chosen by our panel of judges as Timeless Beauty 2011, I understood that the title is best bestowed to a candidate of a major international pageant that left an indelible impact in the world of pageantry. Olesya after all, is the best Miss Universe that Ukraine never had.
People can get hung up with semantics though. While I disagree, defining timeless beauty as a kind of physical beauty not affected by the passage of time is technically correct. However, when Venus Raj became our first formal Timeless Beauty back in 2010, I don't think, like many others, that Venus' physical form will remain unchanged for the next 50 years. Rather, I believe that Venus will be still be talked about by pageant enthusiasts for eternity. After all, she singlehandedly reversed the misfortune of the Philippines at Miss Universe.
Thus, it didn't surprise me to see Venus taking the center stage as she interviewed the newly crowned Iris Mittenaere. It was a symbolic honor given to the one who ended the Philippine drought. I am also not surprised if Indonesians can't forget the heavenly aura of Edymar Martinez wearing a kebaya. Edymar is the very first Miss International winner to grace at the Puteri Indonesia contest. Timeless Beauties linger in the minds and hearts of people and I think that is the essence of it all.
Catriona Gray as Timeless Beauty 2016 may not sit well with some people. I am reminded though how Megan Young and Pia Wurtzbach, two iconic women from the Philippines, all came short in winning the honorary title. I think that proves on how transparent, impartial and unpredictable the selection process is.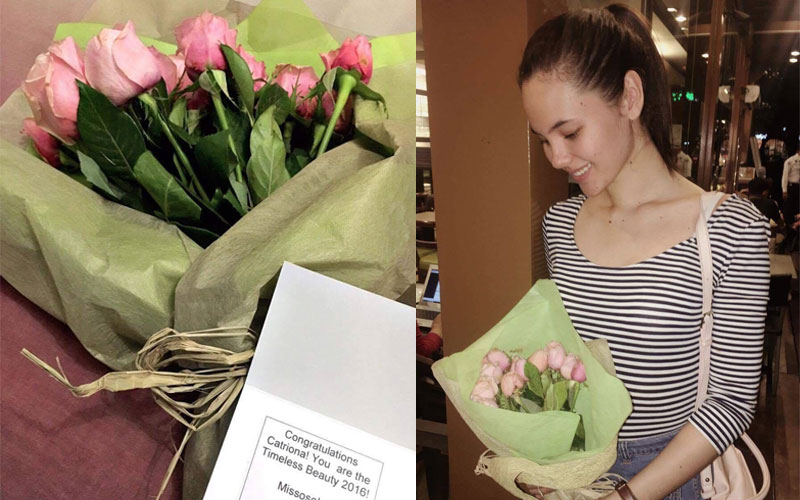 Sure, we side with the beauty queen of our country. It is human to do so. But what started as a post-pageant season diversion has grown into something that beauty pageants fans are looking forward to every year. To ensure that the whole process is credible, we asked people from various backgrounds and nationalities to pitch in. We always believe that diversity of opinion is a strength, not a weakness.
Timeless Beauty contest, in my opinion, has a good measure of credibility because the recent winners are taking notice. Edymar Martinez was thrilled to be named Timeless Beauty 2015 and was vocal in expressing her enthusiasm. The title may not come with a sash or a crown but Timeless Beauty 2016 Catriona Gray was emotional and grateful. We at Missosology think that a bunch of pink flowers will do the trick of having a tangible representation about the title.
For some, the annual Timeless Beauty contest is just a game, could be meaningless even irrelevant. Maybe it all started just like that but for our winners, it seems the title is of value. It is after all a recognition of their hard work and dedication. It is a badge that they are proud to wear and that in itself is something. Timeless Beauty is here to stay and will continue to bestow honor to a beauty queen that we will be talking about till the end of time.
Written by Ric Galvez