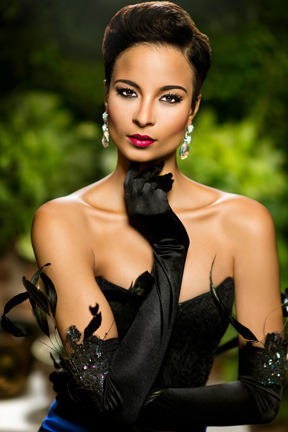 TIMELESS BEAUTY 2014 TOP 25
Five distinguished and reputable pageant experts of Missosology, who came from different regions of the globe had managed to trim down our Timeless Beauty list into a strong group of 25 semifinalists.
Island Girl, who is from France is known for her great contribution as one of the graphic artists of Missosology.  A regular participant at the Prediction Game, she is a reliable predictionist and analyst of beauty and pageant politics.  Unbreakable is our Arab-Israeli pageant expert and ambassador, who is very active in pageant discussions as he is always up to date with the latest news from the Middle East and the Mediterranean region.  Dede from Egypt is an expert in accurately predicting the outcome of national and international pageants. Santi-mendber, our Mexican pageant expert has a sharp eye for beauty wherein his opinion about the latest in Latin American pageant scene is always being sought of in the Missosology forum.  And finally, Herbert Brasil, who is also a former Mister Missosology winner, is one of the highly respected pageant predictionist and expert whose opinion is highly esteemed in the forum.
The Top 25 will again be judged by a distinguished panel of experts, where the ultimate winner will be declared.   The winner of Timeless Beauty for the pageant year 2014 will receive a plaque from Missosology.
| RANK | CONTESTANT | AVERAGE | Island Girl (France) | Unbreakable (Israel) | dede (Egypt) | santi_mendber (Mexico) | Herbert (Brazil) |
| --- | --- | --- | --- | --- | --- | --- | --- |
| 1 | Paulina Vega (Colombia Universe) | 9.404 | 9.935 | 9.25 | 9.5 | 9.0875 | 9.2475 |
| 2 | Desirée Cordero (Spain Universe) | 9.38 | 9.625 | 9.875 | 9.15 | 9.6 | 8.65 |
| 3 | Diana Harkusha (Ukraine Universe) | 9.372 | 9.61 | 8.375 | 9.375 | 9.6375 | 9.8625 |
| 4 | Rolene Strauss (South Africa World) | 9.35 | 9.0875 | 9 | 9.65 | 9.6375 | 9.375 |
| 5 | Valentina Ferrer (Argentina Universe) | 9.082 | 9.1375 | 7.75 | 9.3 | 9.4 | 9.825 |
| 6 | Nia Sanchez (USA Universe) | 8.945 | 9.3375 | 8.375 | 8.9 | 9.0625 | 9.05 |
| 7 | Edina Kulcsár (Hungary World) | 8.783 | 8.8525 | 8 | 7.65 | 9.5125 | 9.9 |
| 8 | Punika Kulsoontornrut (Thailand International) | 8.736 | 8.7625 | 7 | 8.475 | 9.45 | 9.995 |
| 9 | Daniela Álvarez (Mexico World) | 8.73 | 8.2625 | 8.5 | 7.775 | 9.5875 | 9.525 |
| 10 | Kaci Fennell (Jamaica Universe) | 8.718 | 9.3625 | 7.875 | 8.225 | 9.25 | 8.875 |
| 11 | Noyonita Lodh (India Universe) | 8.692 | 8.325 | 8 | 8.95 | 9.4875 | 8.7 |
| 12 | Nonthawan Thongleng (Thailand World) | 8.692 | 9.2 | 7.75 | 7.125 | 9.3875 | 9.85 |
| 13 | Yasmin Verheijen (Netherlands Universe) | 8.602 | 8.425 | 8.75 | 9 | 9.0875 | 7.75 |
| 14 | Josselyn Garciglia (Mexico Universe) | 8.382 | 8.36 | 8.25 | 7 | 9.475 | 8.825 |
| 15 | Vianey Vázquez (Mexico International) | 8.265 | 8.75 | 5 | 8.375 | 9.3 | 9.9 |
| 16 | Migbelis Castellanos (Venezuela Universe) | 8.26 | 8.35 | 8.125 | 8.975 | 9 | 6.85 |
| 17 | Melissa Gurgel (Universe Brazil) | 8.232 | 8.3625 | 7 | 8.025 | 9.125 | 8.65 |
| 18 | Zuleika Suárez (Colombia International) | 8.228 | 8.65 | 4.5 | 9.25 | 9.1875 | 9.55 |
| 19 | Valerie Weigmann (Philippines World) | 8.21 | 8.175 | 7.5 | 8.325 | 9.3 | 7.75 |
| 20 | Zaira Bas (Spain Earth) | 8.182 | 6 | 7.5 | 9 | 8.5625 | 9.85 |
| 21 | Jamie Herrell (Philippines Earth) | 8.15 | 7.55 | 6.5 | 8.725 | 9.5 | 8.475 |
| 22 | Koyal Rana (India World) | 8.142 | 8.1625 | 7.75 | 9 | 9.425 | 6.375 |
| 23 | Flora Coquerel (France World) | 8.09 | 8.3125 | 7.625 | 6.35 | 9.1875 | 8.975 |
| 24 | Anastasia Kostenko (Russia World) | 8.085 | 8.3875 | 7.25 | 6.875 | 9.5125 | 8.4 |
| 25 | Camille Cerf (France Universe) | 8.075 | 8.3375 | 8.125 | 7.85 | 9.1125 | 6.95 |
| 26 | Valentina Bonariva | 8.037 | 6.3875 | 6.75 | 9.1 | 9.0125 | 8.935 |
| 27 | Dhío Moreno | 7.978 | 7.325 | 7 | 7.375 | 8.7875 | 9.4 |
| 28 | Victoria Tooby | 7.94 | 9.4125 | 4 | 8.05 | 9.0875 | 9.15 |
| 29 | Mary Jean Lastimosa | 7.918 | 7.575 | 6.625 | 7.725 | 9.0625 | 8.6 |
| 30 | Valerie Hernández | 7.91 | 7.7125 | 7 | 9.075 | 8.9125 | 6.85 |
| 31 | Courtney Thorpe | 7.86 | 7.4625 | 6.25 | 8.425 | 9.1375 | 8.025 |
| 32 | Elvira Devinamira | 7.825 | 7.55 | 7 | 7.25 | 9.375 | 7.95 |
| 33 | Rafieya Husain | 7.785 | 6.9875 | 7 | 6.35 | 9.2625 | 9.325 |
| 34 | Maira Alexandra Rodríguez | 7.778 | 7.1625 | 6.25 | 7.15 | 9.225 | 9.1 |
| 35 | Tegan Martin | 7.635 | 6.8125 | 7.25 | 8.775 | 8.9625 | 6.375 |
| 36 | Sendy Caceres | 7.632 | 6.5 | 4.25 | 8.2 | 9.3125 | 9.9 |
| 37 | Tatjana Maul | 7.618 | 8.375 | 5.5 | 6.8 | 9.1875 | 8.225 |
| 38 | Josefina José Herrero | 7.525 | 6.8375 | 4.75 | 8.125 | 9.2375 | 8.675 |
| 39 | Dária Fabrici | 7.505 | 6.8375 | 3.75 | 8.125 | 9.2875 | 9.525 |
| 40 | Ellie McKeating | 7.442 | 6.3125 | 4.25 | 8.25 | 8.875 | 9.525 |
| 41 | Sarah Jane Waddell | 7.368 | 6.925 | 4.5 | 8.2 | 9.3625 | 7.85 |
| 42 | Sasi Sintawee | 7.322 | 5.875 | 5 | 8.05 | 9.0125 | 8.675 |
| 43 | Maria Sastrayu | 7.302 | 7.8 | 4.75 | 6.025 | 9.1875 | 8.75 |
| 44 | Tugsuu Idersaikhan | 7.222 | 5 | 4.75 | 8.125 | 8.6875 | 9.55 |
| 45 | Julia Gama | 7.165 | 7.3875 | 5.25 | 7 | 9.1875 | 7 |
| 46 | Carina Tyrrell | 7.098 | 6.9625 | 6.25 | 7.05 | 8.475 | 6.75 |
| 47 | Anastasia Trusova | 7.072 | 7.425 | 3.75 | 6.125 | 9.1 | 8.9625 |
| 48 | Romy McCahill | 7.062 | 5.1 | 4.25 | 8.3 | 9.3625 | 8.3 |
| 49 | Ruqqayah Boyer | 7.002 | 4.975 | 4.5 | 7.85 | 9.225 | 8.4625 |
| 50 | Krista Haapalainen | 6.97 | 5.1625 | 5 | 7.775 | 8.7375 | 8.175 |
| 51 | Hereata Ellard | 6.848 | 7.6 | 4.25 | 6.975 | 8.9125 | 6.5 |
| 52 | Cartier Zagorski | 6.838 | 5.2875 | 5.25 | 7.725 | 8.625 | 7.3 |
| 53 | Sumin Shin | 6.715 | 5.1 | 4.25 | 8.425 | 9.325 | 6.475 |
| 54 | Andrea Forfori | 6.685 | 6.275 | 4.25 | 7.425 | 8.475 | 7 |
| 55 | Elizabeth Safrit | 6.572 | 5.6875 | 4.5 | 7.15 | 8.3 | 7.225 |
| 56 | Milla Romppanen | 6.568 | 5.4125 | 4.25 | 5.85 | 9.15 | 8.175 |
| 57 | Letícia Silva | 6.54 | 4.5 | 4.5 | 6.975 | 8.3 | 8.425 |
| 58 | Yareli Carillo | 6.508 | 5.25 | 5.25 | 7.975 | 8.8125 | 5.25 |
| 59 | Nguyễn Thị Loan | 6.492 | 4.75 | 4.25 | 6.35 | 8.7625 | 8.35 |
| 60 | Andrea Neu | 6.465 | 5.675 | 4.75 | 7.675 | 8.475 | 5.75 |
| 61 | Deise Benício | 6.445 | 7.6 | 3.25 | 6.45 | 9.05 | 5.875 |
| 62 | Alejandra Villafañe | 6.419 | 5.97 | 4.25 | 6.175 | 8.7 | 7 |
| 63 | Olivia Asplund | 6.395 | 5.2875 | 4.25 | 7.825 | 8.8625 | 5.75 |
| 64 | Du Yang | 6.385 | 6.4 | 3.5 | 7.3 | 8.475 | 6.25 |
| 65 | Elfin Pertiwi Rappa | 6.362 | 6.525 | 4.25 | 6.925 | 8.1125 | 6 |
| 66 | Idah Nguma | 6.335 | 4.25 | 4.5 | 7.125 | 8.925 | 6.875 |
| 67 | Awien Kuanyin-Agoth | 6.158 | 4.95 | 4.25 | 6.55 | 8.4375 | 6.6 |
| 68 | Aileen Bernal | 6.14 | 5.9 | 4 | 5.5 | 9.025 | 6.275 |
| 69 | Nadia Ntanu | 5.78 | 4.425 | 4.5 | 6 | 8.475 | 5.5 |
| 70 | Nancy Magdy | 5.545 | 5 | 6.25 | 6.625 | 8.35 | 1.5 |
| 71 | Dewi Liana Seriestha | 5.015 | 4.175 | 4 | 6.175 | 8.225 | 2.5 |