Text and graphics by Drew Francisco
With a final score of 4.106, our Missosology Timeless Beauty 2019 4th runner-up is Anntonia Porsild of Thailand.
"It still feels like a dream and I cannot believe that I have made it this far," posted Anntonia on her Instagram account days after she was crowned Miss Supranational Thailand in September 2019. Little did she know it was the start of a journey of a lifetime for her.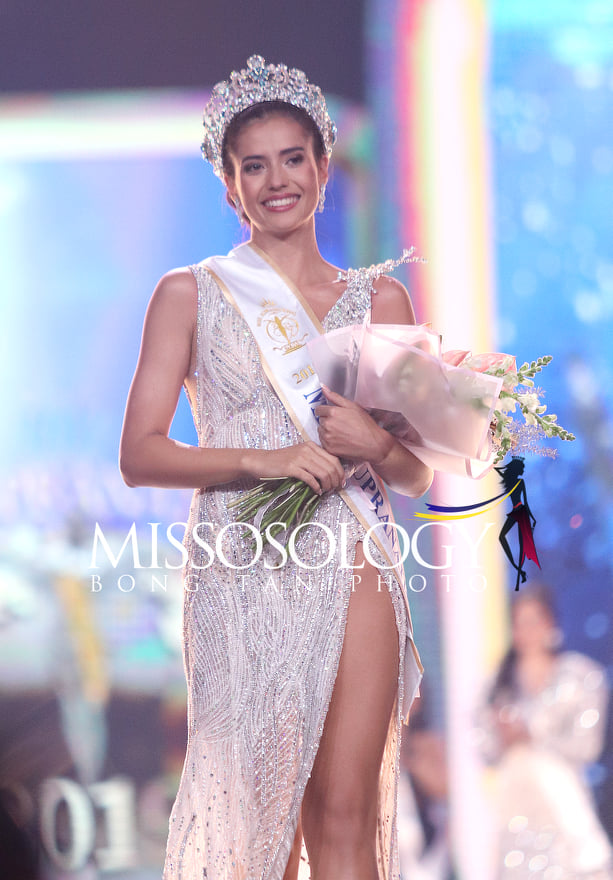 Beauty and timeless appeal: 3.909
Overall performance: 4.227
Global impact: 4.182
FINAL SCORE: 4.106
The 23-year-old Thai-Danish beauty was a heavy favorite even before she arrived in Poland for the annual Miss Supranational contest. Her academic background in advertising and public relations surely came in handy as she was one of the well-spoken delegates in the competition.
"If we can encourage each other and inspire one another to look at those aspects of one another (beyond the physical appearance), the world could be a much better place and everyone would be happier." These were the words that sealed the deal for Anntonia during the finale, making her the first from Thailand to win the Miss Supranational crown. We look forward to her reign that inspires positive changes in the world. Missosology.Org