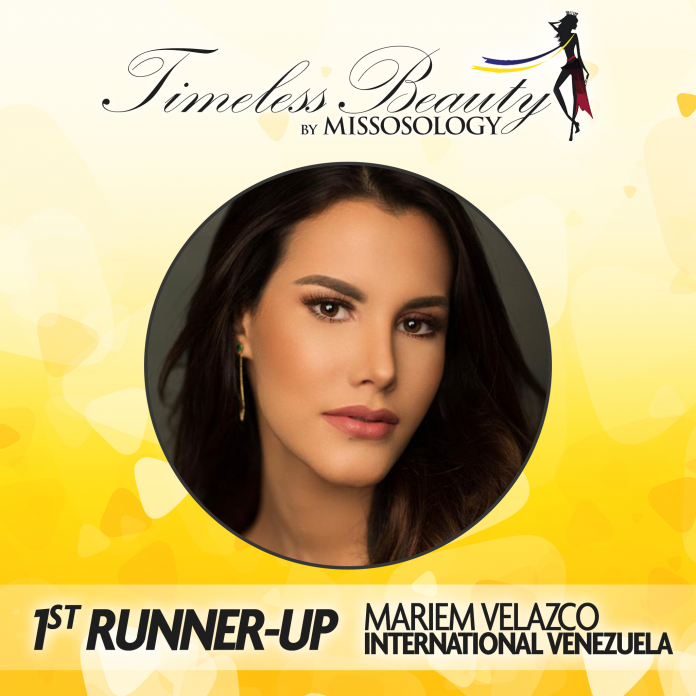 Text and graphics by Drew Francisco
With a final score of 4.455, our Missosology Timeless Beauty 2018 1st runner-up is Mariem Velazco of Venezuela.
Mariem is proof that birthdays bring good luck. In 2017, on her birthday, she was crowned Miss Venezuela Internacional, earning her the right to represent the country at the Miss International beauty pageant in Japan. Exactly a year after, she turned 20 with the Miss International crown on her head.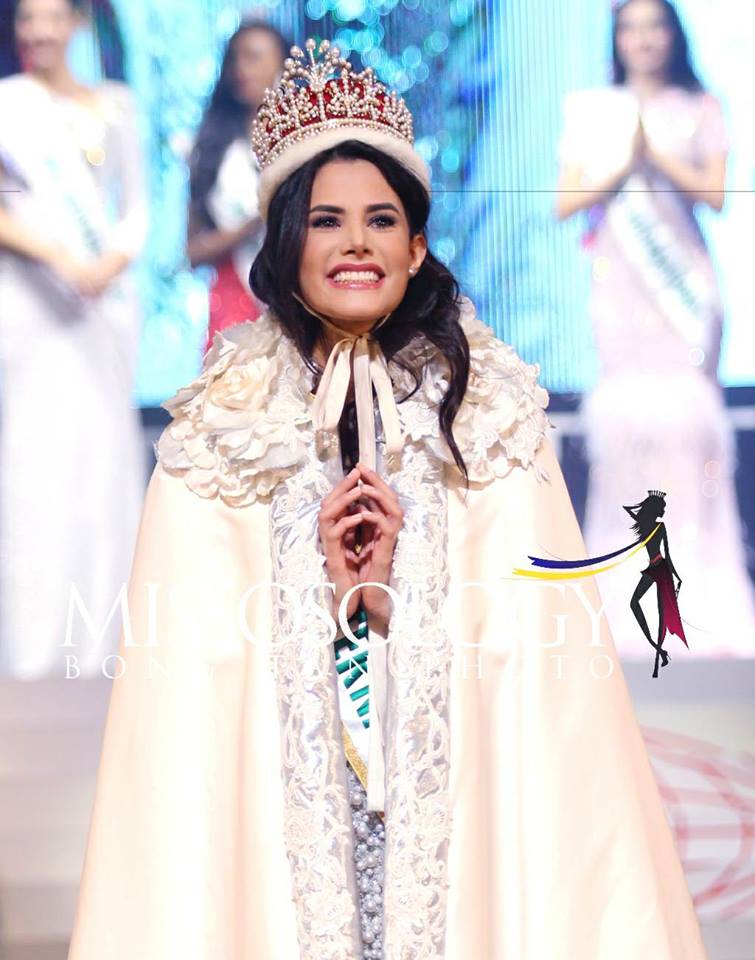 Beauty and timeless appeal: 4.455
Overall performance: 4.591
Global impact: 4.318
FINAL SCORE: 4.455
Some said she won just because it was her birthday. But objectively speaking, Mariem won not just because of her beautiful face and body, because of her good heart.
"My goal as Miss International is that every child around the world have access to books that speak about tolerance, respect, and happiness. I firmly believe in the power of dreams to change societies and think if everyone of us takes on the duty of reading a story to a child, that child will be more educated and the world will be happier," she said in her winning speech.
Mariem started her book reading program just two months after she returns from Japan to her native Venezuela. A certified book lover, Mariem shares stories to kids whom she hopes will appreciate the joy of reading books. The Math wiz Mariem wants kids to be appreciative of books to gain knowledge, as well as learn good manners and behavior. That makes her a Timeless Beauty in her own right. Missosology.Org